What kind of bike are you riding now? Let's see some images.
Here's my ancient but still in good working order Marin. Living in Manhattan for a bunch of years essentially kept this bike in suspended animation.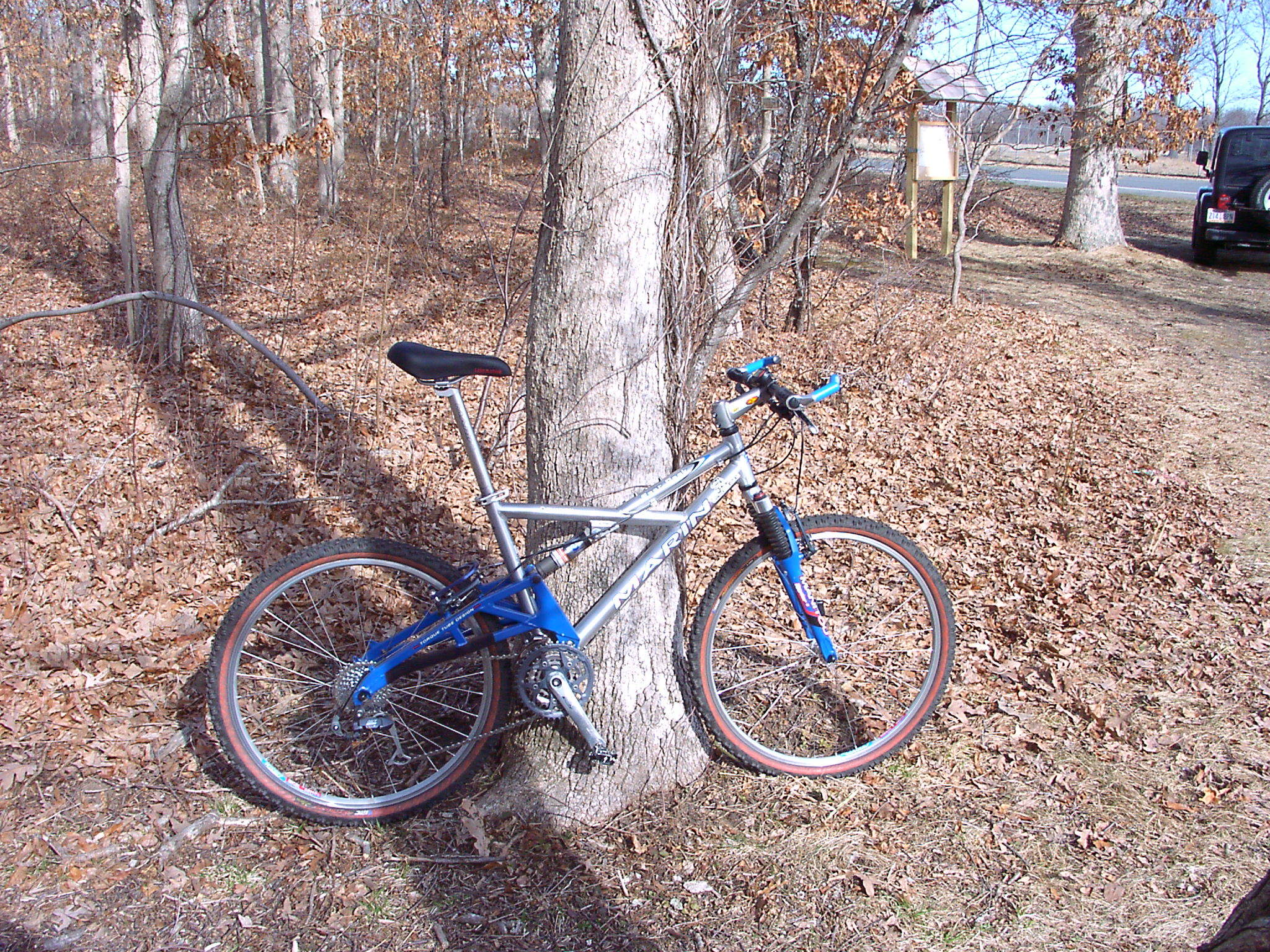 OMG…That is sweet. Love the old schools stuff and actually love that trail.
That's almost stock when I took that, here's what she looks like today:
https://www.instagram.com/p/BD0YseNnjXy/
Changed the stock fork to a Rock Shox Psylo (I think 110mm maybe), Shimano wheelset, Easton MonkeyBar at the top and mechanical disc brakes. The bar ends are gone too…
Bar ends
I remember when they were the hot thing. I put them on and then ditched them mid season. Made the bike feel cumbersome. Most of the fast people at the time chuckled at me for tossing them.
Now they are a thing of the past.
Lol,I loved my bar ends… Too m any snags on hangin vines that threw me off te bike convinced me to take them off… But I still have them… Just in case