So you're thinking it's time for a new ride, you've outgrown your current bike or just want something different. I'm talking about the person that has one bike, not a stable - so this is a bigger deal. Maybe you're also on a budget, or want to reuse some of the parts that are on your current ride. Great! Building your own bike is a great way to learn more about your machine, how everything works separately - and together, and also how to maintain it when it's done. Of course this takes planning and you'll be a fool if you don't put some effort into this - just like me (I'm a fool that is.)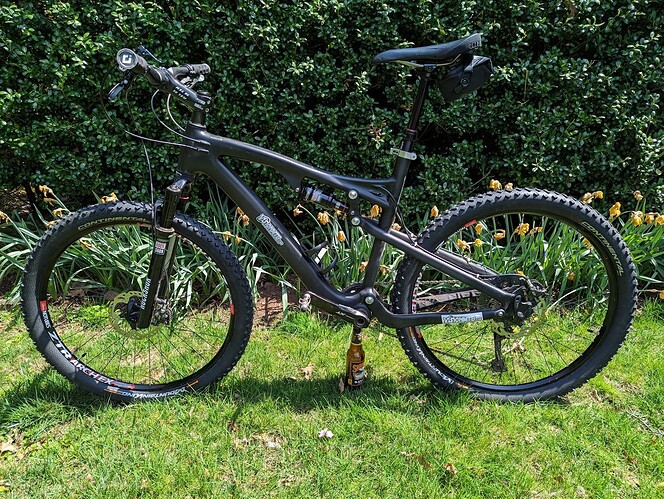 Let me run down my situation. Running an 8 year old 26" carbon full-squish XC type of set-up. Nothing really wrong with the bike - it's just not so perfect anymore. While very light (25lbs), it's also limited in travel up front and in the rear. There's also the 26" wheels that make everything kind of jittery when riding. The upside is there are some parts on here I can use! Maybe.
First step is to figure out what size you want, then picking a frame. You've got choices in the 27.5, 29 and mullet categories from many vendors, eBay and Ali. Once you select your frame you need to get all the specs and write them down so you can prepare to see what you can actually use from your current setup. This is perhaps the most important step so do not take it lightly.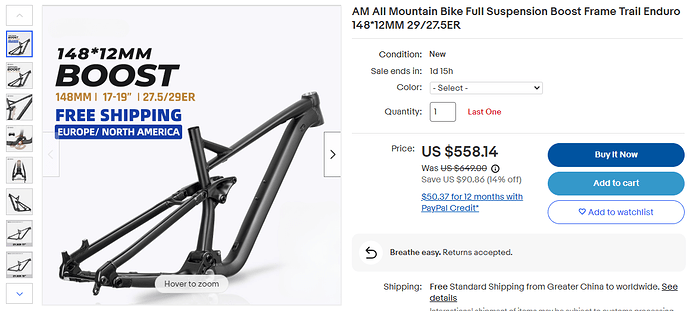 Obviously you can't use some things if you're moving up in size. Items like wheels, fork, shock (probably) will need to be replaced. Items like shifters, brakes, seat, grips can be reused easily. You can probably use your rear deraulier. Maybe. It's easier if you select a frame that comes with a headset and a rear shock because you'll know that they will fit and work out of the box.
Things that are questions because of new sizing will be stem, handlebar, cranks, bottom bracket, cassette, chain, dropper… Expensive items. In particular pay attention to the rear because if you're going Boost (148mm) you're probably going to be replacing most of your drivetrain. Diameter of seatpost is important because of course there are multiple sizes! Same with stems and the bars but those two go together and if you're not changing stem you can use your current bar. You might also be able to use your dropper lever and cable if you need to replace the dropper post but stick with the same brand.
For the resuable stuff, you should probably get a new brake line for the rear because you might not be able to get the current line out without cutting (damn you Shimano) or making a mess. A new line after 8 years isn't really such a bad idea in my case. Rear deraulier might work with the new setup and if so that saves you a chunk of change. As far as the BB and chain, don't be a cheapo - get new ones anyway.
There a ton of options now for buying parts with eBay leading the charge. I've had good luck with frames, wheels and tires from eBay. Some items though you'll want to get from a reputable website/dealer so you're more likely to get new gear with a warranty. I'm not saying it's always perfect but for some things eBay is a gamble - while that rear shock might be "new" it might also have a scuff or two.

Right now is a great time to buy a new ride, either fully built, or building your own. The post-pandemic leftovers are taking up storage and need to go so prices have steadily come down on many items. If you go build-your-own, take your time and make a list - and check it twice - before you get started