I've had my bike for a long time now, it's actually my first serious bike and at this point I don't see any reason to part with it - it's in great shape! I'm also a tweaker, I like to tinker, to make things better. With that in mind I began making changes to the East Peak a few weeks ago starting with going tubeless. That transition was fine actually and so far the WTB wheelset and tires have been holding air perfectly. A couple rides in and the change is traction is very noticeable.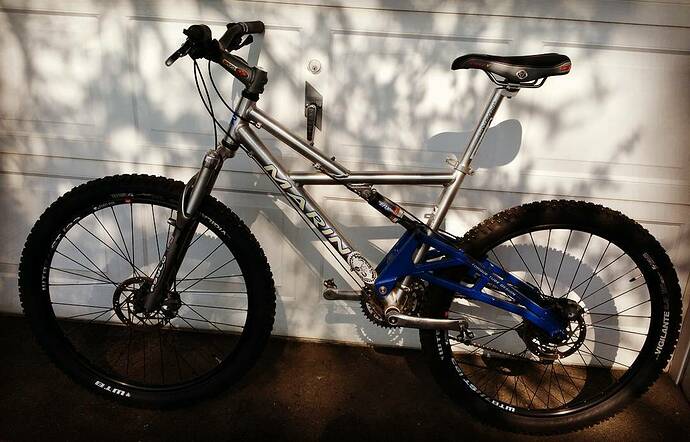 The next change was replacing the old, tired Fox Vanilla Float rear shock that came with the bike. Sure I could have sent it away to get rebuilt but there were really no adjustments to be had with this shock, no lockout and very little rebound settings. Amazon had a shock with some good reviews that was very well priced so that was purchased and added to the bike.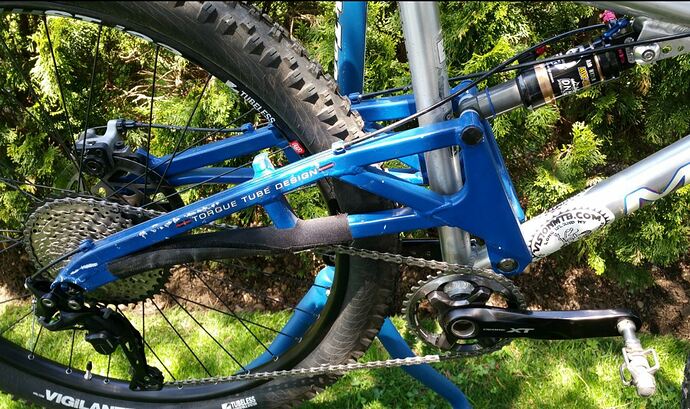 While looking to shed some weight I moved from an Easton stem and handlebar to some Chinese carbon fiber replacements that are surprisingly well made and a lot lighter.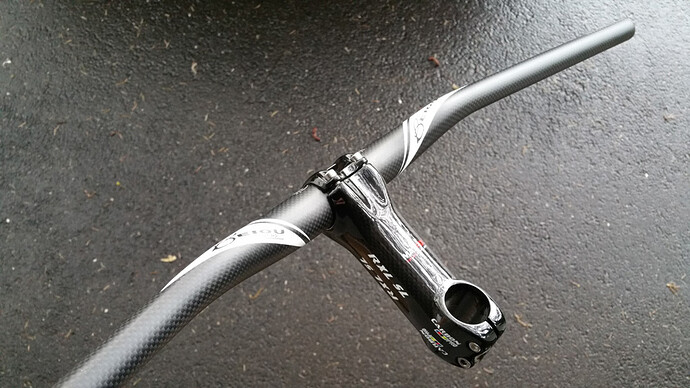 Next up was the drive system. The sad, old, clunky 3x9 system just wasn't cutting it anymore. Missed shifts, too many gears and too much weight. Time for a change and a Shimano XT 1x11 drive was the perfect choice. It's installed and while not trail tested, a few rides around the block and I'm convinced this was a great way to go.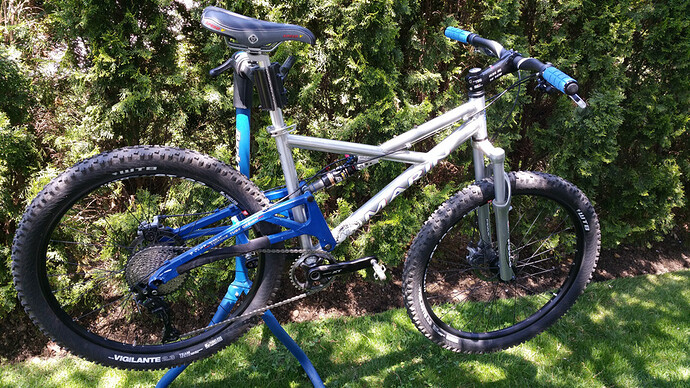 What's next? I think that the budget RockShox Psylo XC from 2002 is too heavy and just not good enough. The 100mm of travel is fine but it's not that responsive and is getting old in the tooth. Time to hit eBay!