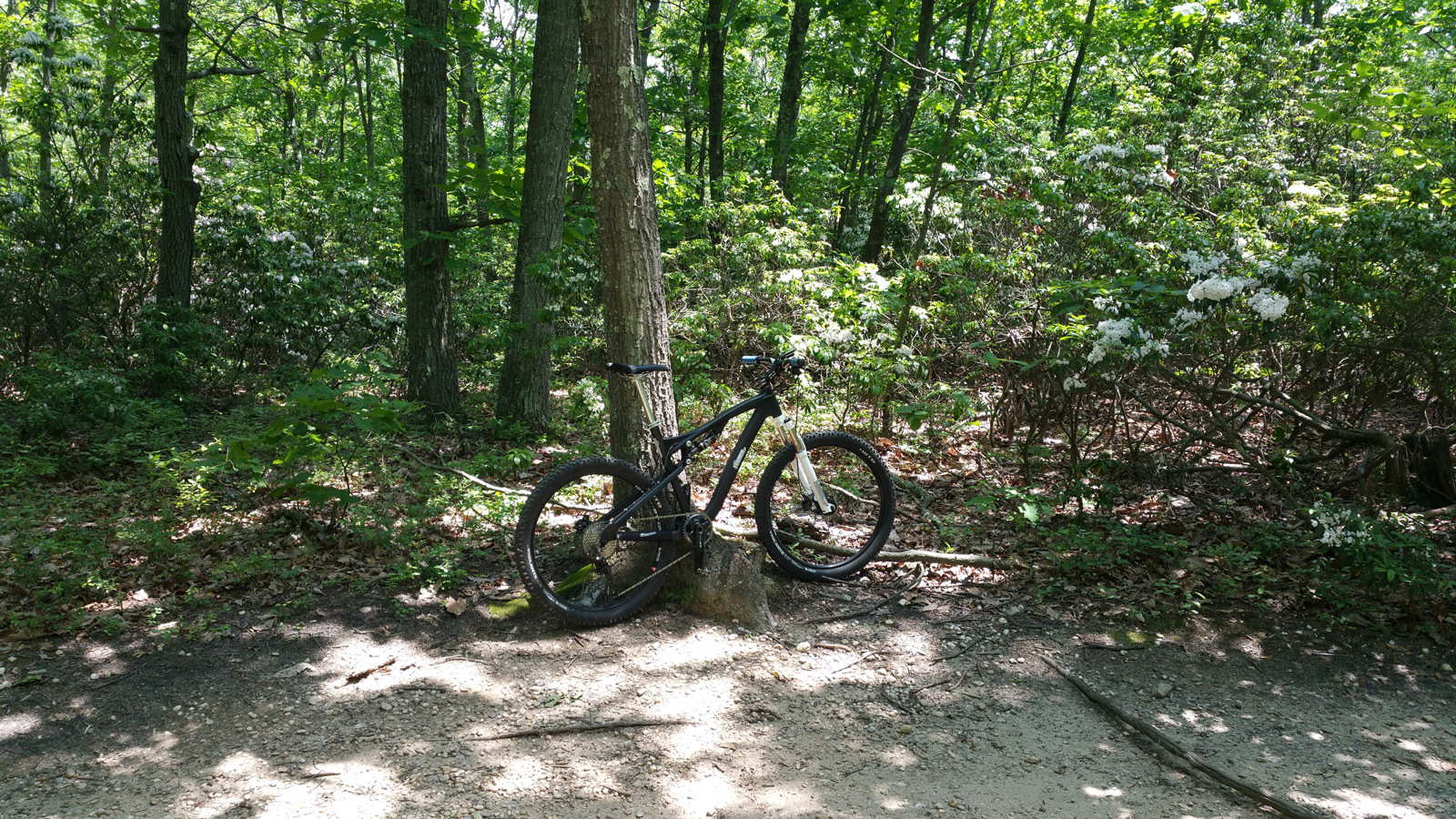 Took the bike to Stillwell Woods to break it in. Couple of things stood out:
SID fork is so much smoother and more precise than the old Psylo.
Geometry on this bike is very different, so much so that I can't scoot off the seat in the back easily.
Ride is much more plush and less pogo-stick than the Marin
Climbs well
Descends sketchy because I can't scoot back far enough!
Hydraulic disc brakes really stop faster than mechanicals
I actually was feeling pretty cocky on the first fast downhill (the one with the log drops) and let loose a bit more than usual… a combination of too much brake grab (not used to hydraulic brakes compared to mechanical discs) and not being behind the seat led me to go flying. A scrape to the knee and a bang to the right shoulder taught me to respect the trail… Ouchy.
I have to take some links out of the chain and I'm looking into a dropper now because it's pretty much necessary on this frame.