Purchased a home in Florida in 2019
Moved here full time in 2020 and ride usually 5 times a week.
Had the opportunity to ride a lot of trail and in the process met a ton of people, Joined 2 clubs and I can not believe the comradery in these groups. Lots of FAST riders who are no afraid to send it… and OMG. The women, I have met some insanely fast chicks That rival the speed of Baked Bean (fastest woman from the island I rode with… and I rode with a lot including miss rocking hips… in her prime Bean could haul).
Lots of hard workers with many people putting in input to keep the trails up. Here Is a Pic of Mudbone working a berm at the bottom of Everest (short punchy hill about 15' elevation) but is insanely steep. This trail has lots of rollers ranging between 3 to 10' in height. The key is not to grind up a hill but maintain a constant flow. which pushes the VO Max and sends most people into anaerobic panting like little puppies.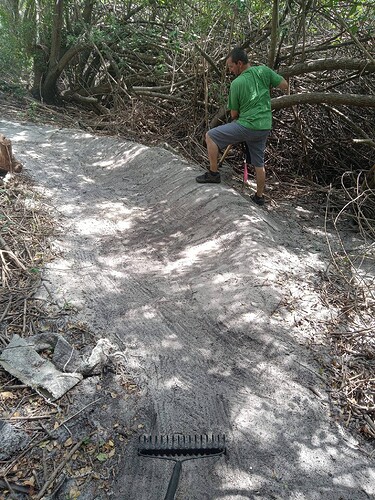 But what I love about this place and the trails I have ridden… everybody is so nice. No Power struggles, no Cliques, no attitudes and no Trail Nazis. Everybody contributes to the funds and work… and all the money goes to the trail!
Loving life in Paradise