While most of Long Island's sports people know Rocky Point as a hiking, biking and hunting wonderland, it has a very storied past. Long before the famous mountain bike trail was cut, Rocky Point, NY was home to the largest radio station in the world.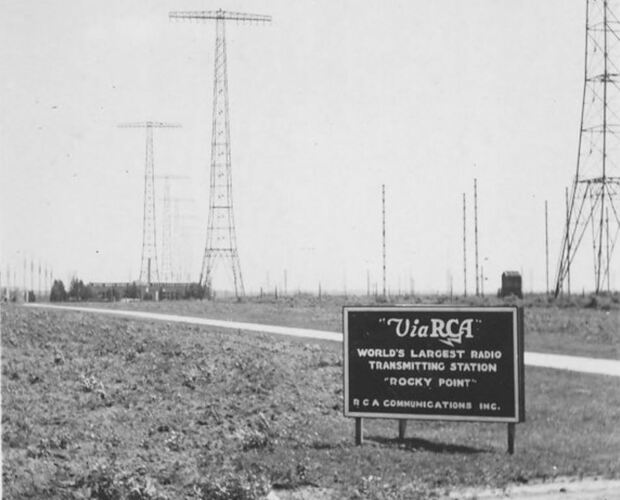 RCA owned the property and it looked nothing like it does today.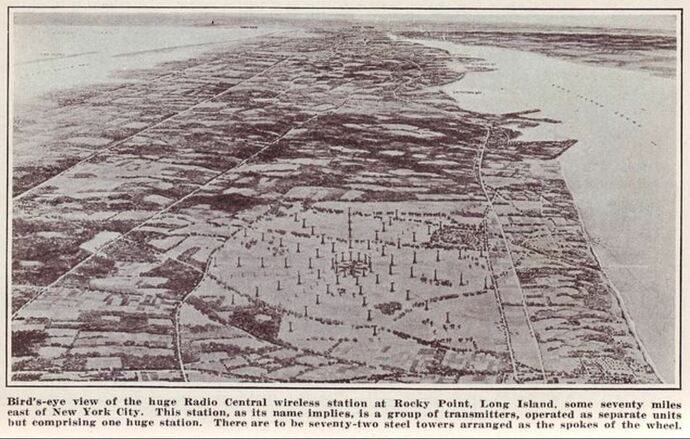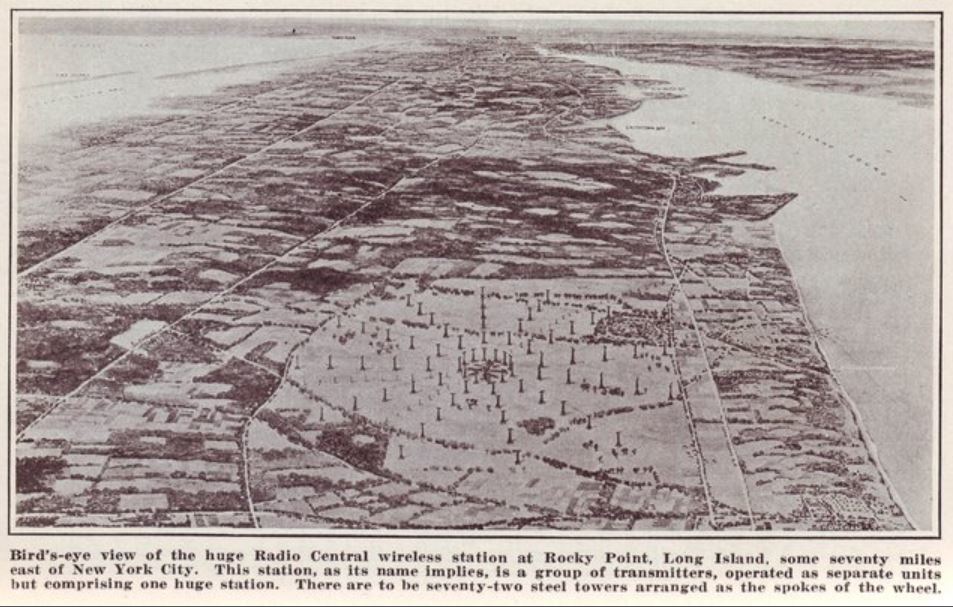 As you can see from the aerial shot, the land was almost barren and was dominated by a huge array of antennas, some as tall as 450 feet, (shaped like a wheel and spokes ironically enough) that powered RCA's Radio Central station. In addition to radio, a laboratory on the site was responsible for developing the first color television. The site was semi-active up until the late 1970s when communication satellites negated the need for ground towers.
RCA finally sold the land after realizing it would be easier (and cheaper) to sell than to pay the taxes associated with the property. The sale to New York State in 1978 was a steal for the bargain price of $1. Of course while it was cheap, the land was littered with old antennas and, unfortunately, transformers with heavy metals such as lead and mercury. A PCB spill in spill in early 1980 also rendered many areas hazardous. The land was so contaminated in some areas that it was named a government Superfund site. Cleanup began in the 1980s and lasted in one form or another until the mid-1990s. The NYC DEC keeps tabs on the cleanup sites even today.
So next time you are riding past those rusted towers you'll know that you're riding through a piece of Long Island history.
References:
http://www.radiomarine.org/gallery/show?keyword=RP&panel=pab1_10#pab1_6
http://www.dec.ny.gov/docs/remediation_hudson_pdf/152011r.pdf
http://www.rockypointhistoricalsociety.org/rca-radio-central/