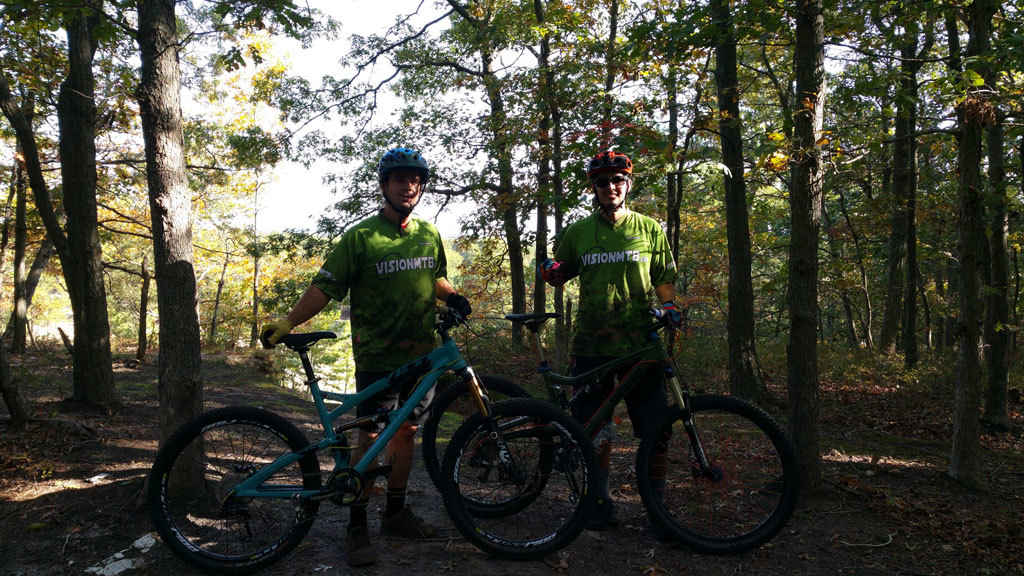 Just this past Sunday I was fortunate enough to get out on the trail with @alpharider and his friend Jared for their third annual NBC Grand Slam ride. The idea is to ride Glacier Ridge, Overton and Cathedral Pines all in one day. Sounds great right?
We met in the GR parking lot and proceeded from there into GR. The trail was a little loose in spots but otherwise in great shape. The weather was just about perfect for riding; when we started the temp was around 51 degrees with the sun shining. There wasn't that much traffic at 8:45 but there were other riders there. We ran into one old-time member and chatted a bit about being older and fatter…
The pace was pretty good for me; Kenny was taking it easy on me and led a good ride with enough rests to make the ride fun. Jared clipped a tree with his knee but that was about the only issue we had. He toughed out the rest of GR but had to bail at Overton because of the crash.
We jumped on Hunters Path and headed to Overton which was my first time there. Navigating the new construction off of RT 112 was interesting but we got onto the trail and then… my legs gave out. Technically I am a good rider, but having been off of a bike for about 10 years (until March 2016) has taken its toll on my body. My heart/lungs are fine - my legs on the other hand are not. I managed the rock garden fine and all of the declines but the climbs were just brutal at this point. I didn't want to ruin Kenny's ride but he rolled with it and kept me in sight which was very nice of him.
Overton was fun, it is different than GR no doubt, and if you're looking for a trail that is not as well ridden then definitely go here.
The ride back to GR then the parking lot had my legs screaming for mercy. We crawled our way back and I had to bail out on hitting Cathedral Pines because I was just out of gas. In total we were out for just over 3 hours but it was a great ride.

Next year will be different, time to do some squats and get some spinning in to strengthen up my legs.
All-in-all it was a blast though and I want to thank Kenny for leading this ride and taking my sorry old ass onto a ride that lasts more than 40 minutes.