Here's a shot of the carbon stem and riser bars I picked up from Amazon for the Marin.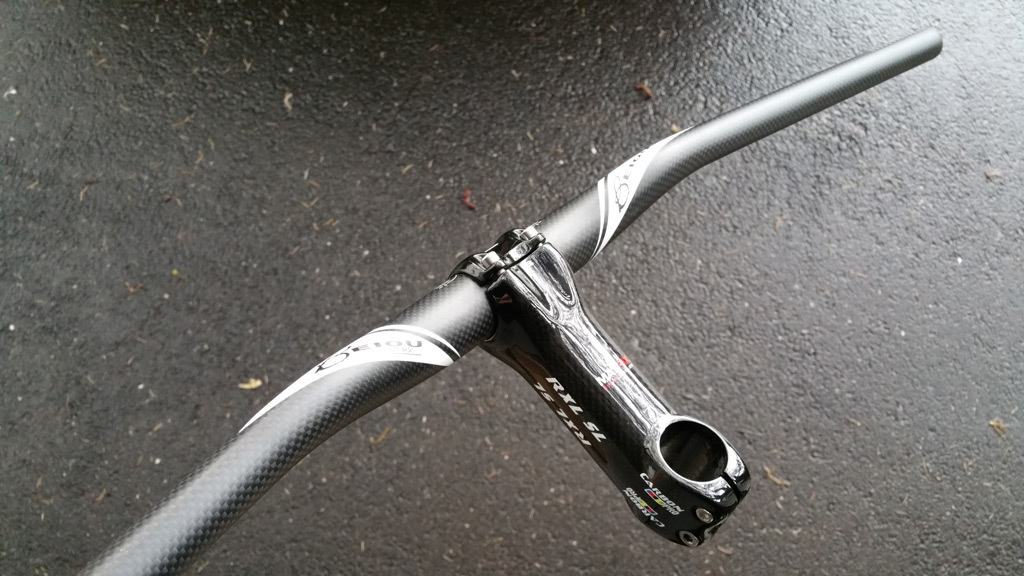 I'm hoping with these and the 1x11 drive coming that I can get the bike under 30 lbs. Right now we're at 31.4 with 3x8 drive and aluminum bars/stem.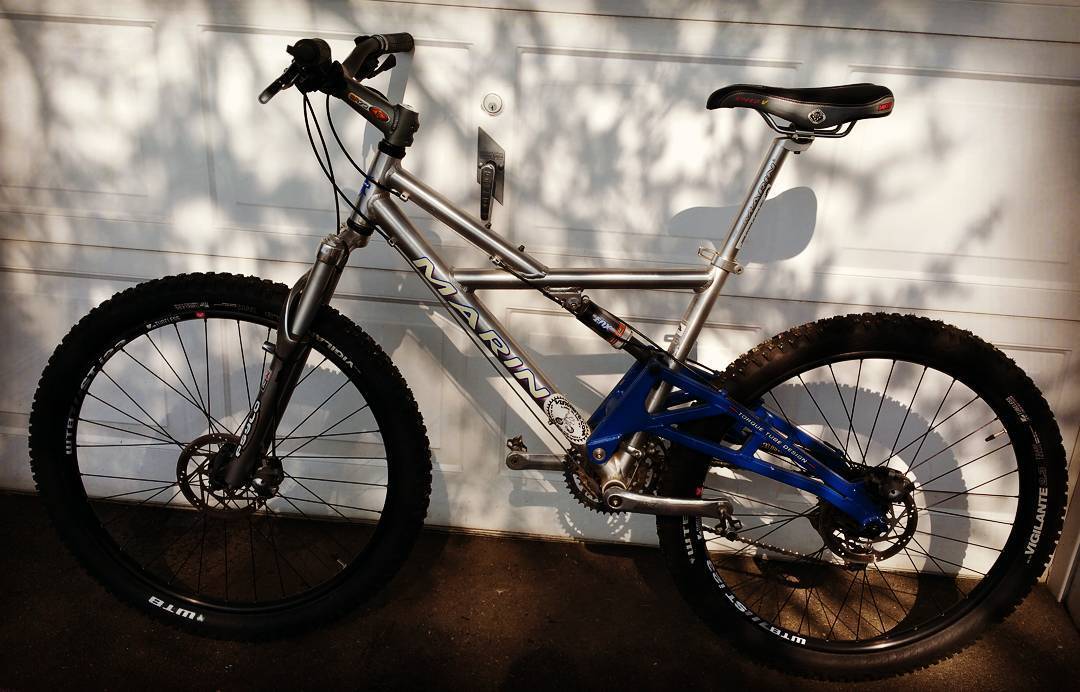 The seat looks heavy too… Problem is I love that drop nose so I don't know if I'm willing to change it out; going to have to think about that.