I'll check the stockroom and see what I have. Size preference?
I'm still a size Large even though I've added 15 lbs of muscle to my frame…and let me know what other sizes you have left…thanks Tim…
Saturday went to Glacier 8 to do some trail work. Touched up some stuff and tweaked other things. Dave and Jared came through as well. They had bikes and were testing the lines out. Sculpted a berm section as well. Pink Floyd will be getting about 8 berms added this year…
NBC getting busy…Tom and Dave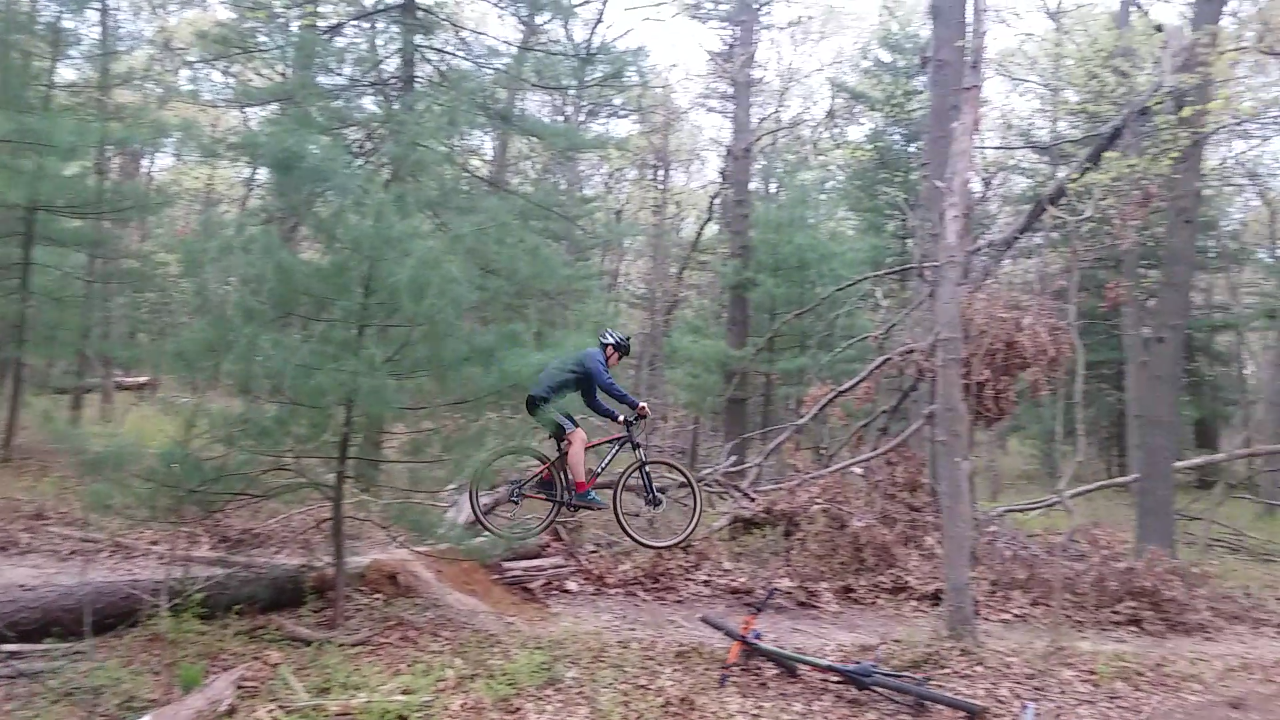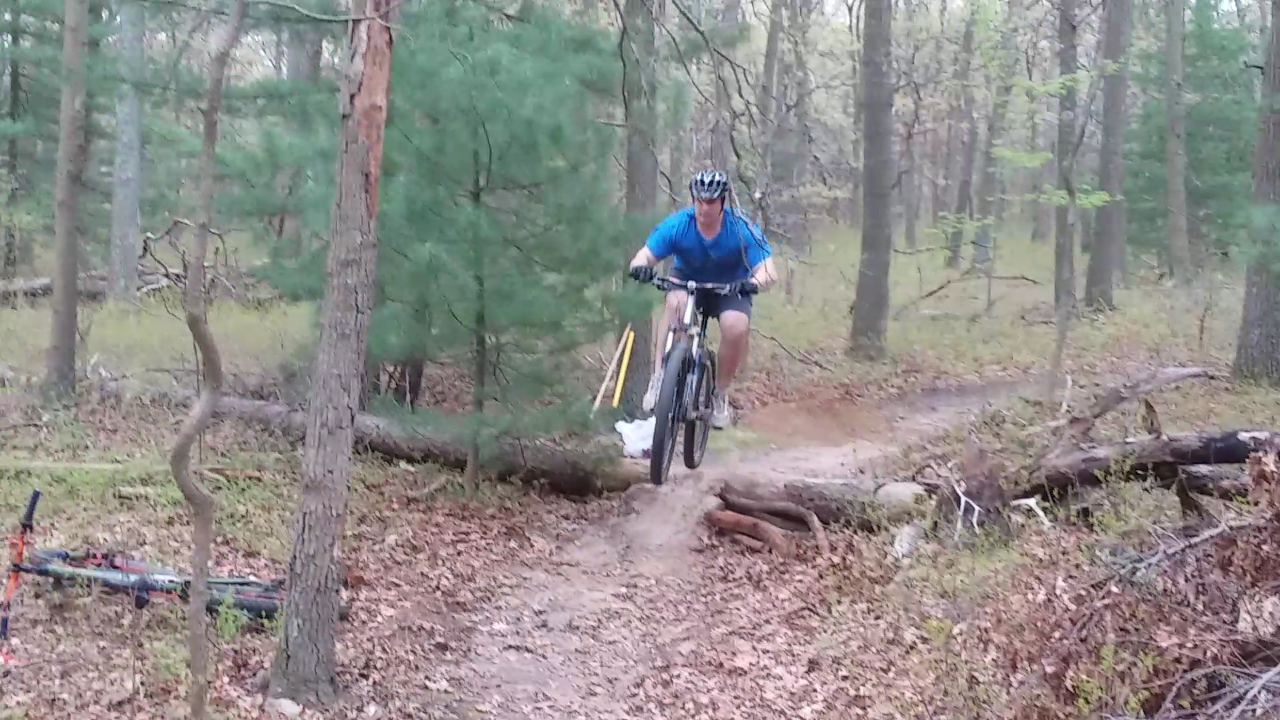 Log roll at end of True Blue…
Jared clearing the double…


Sender before double…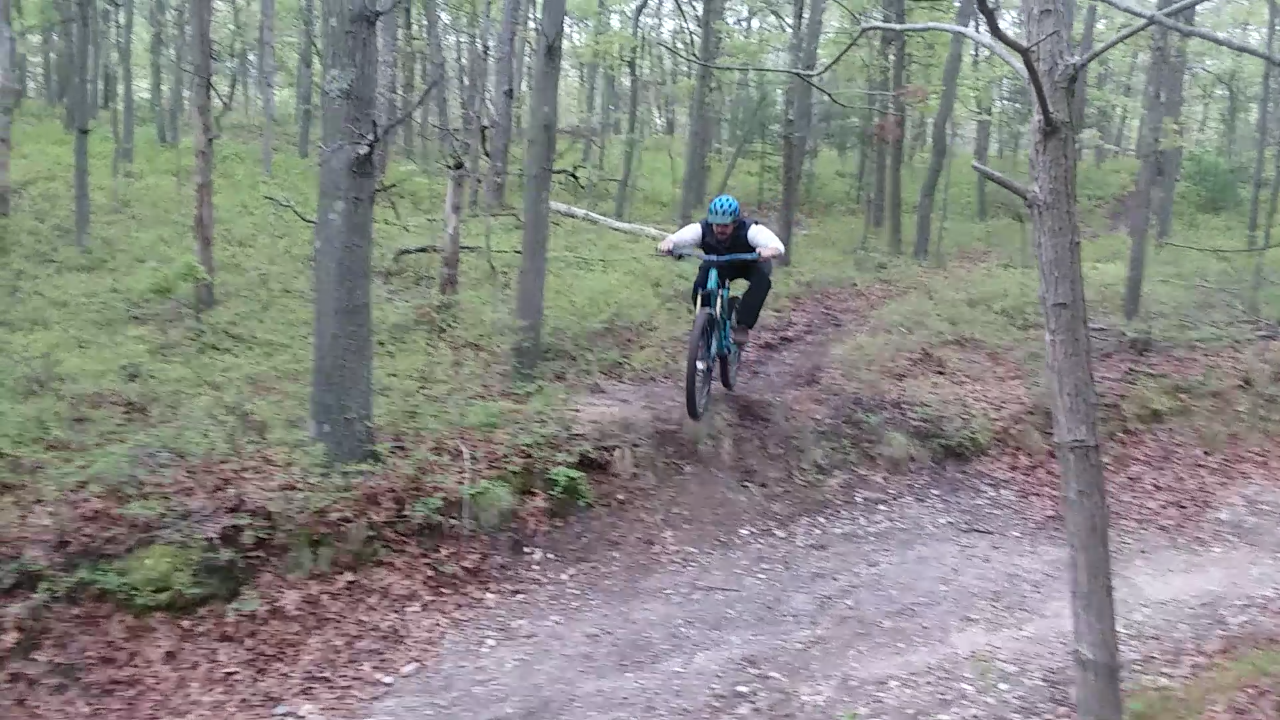 Jared roasting the "Mega berm"…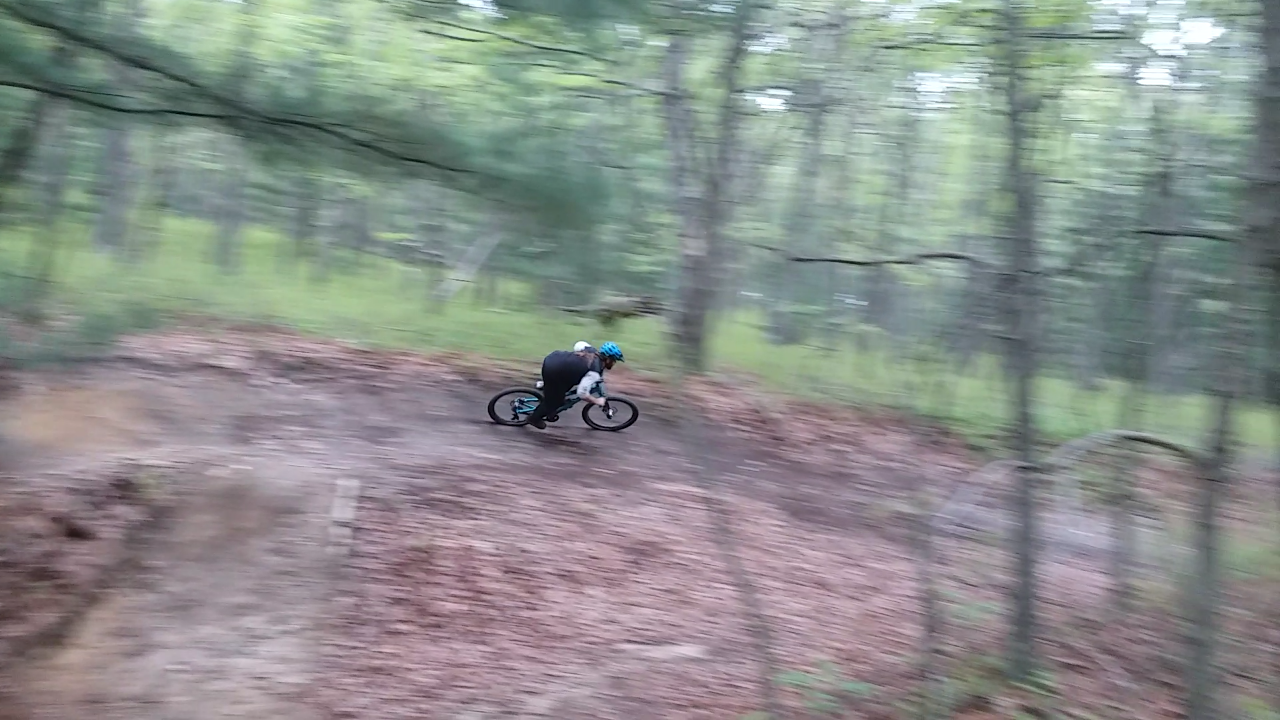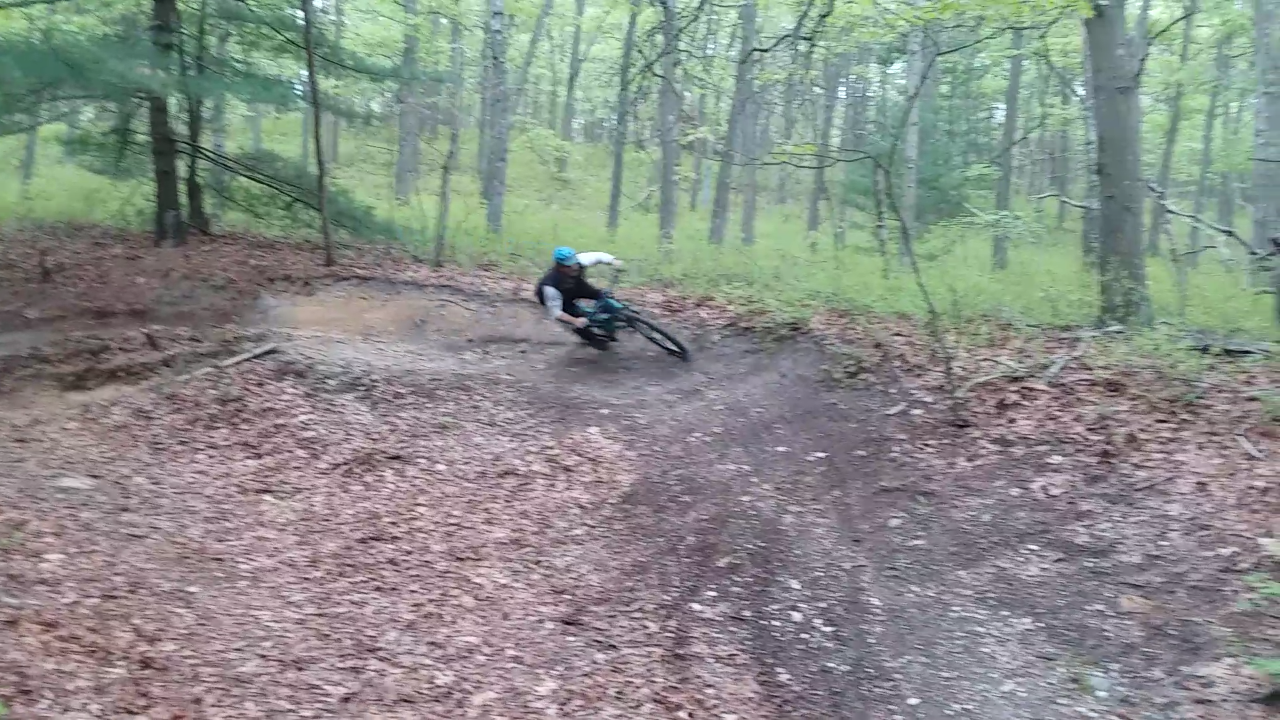 Tom's berm after double leading to Step up/Mega berm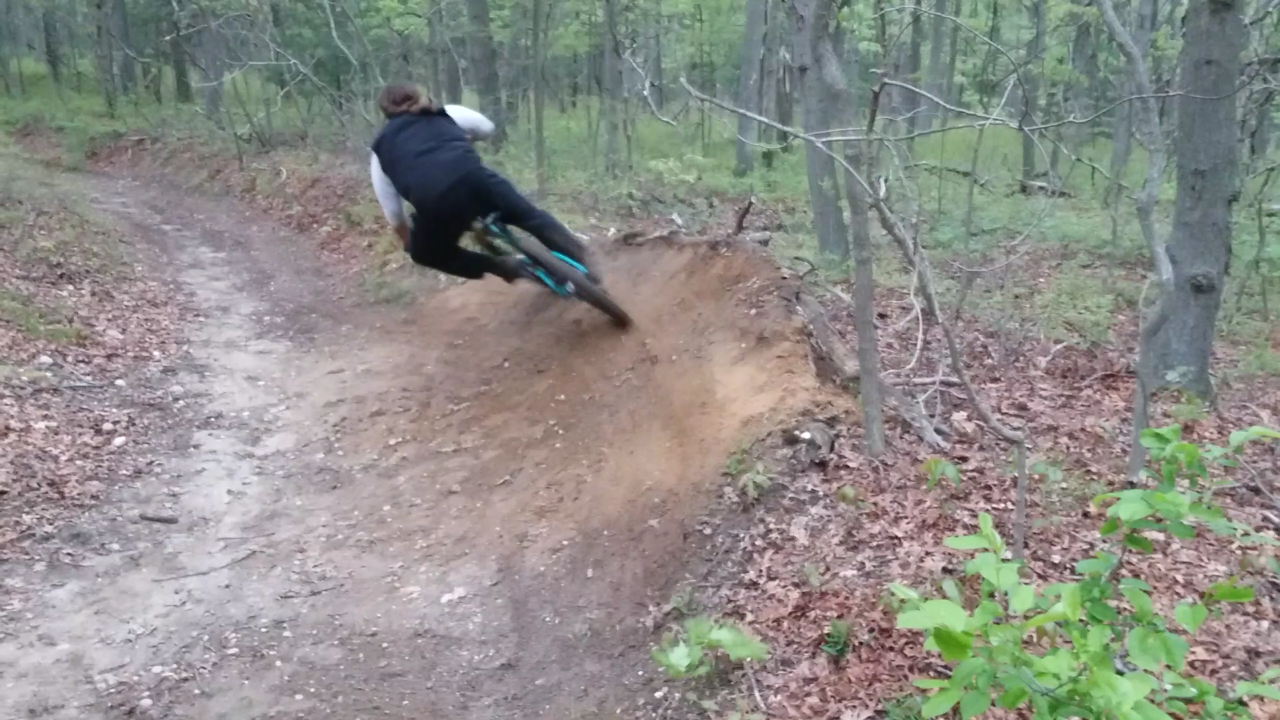 Some fine sculpting and drain work…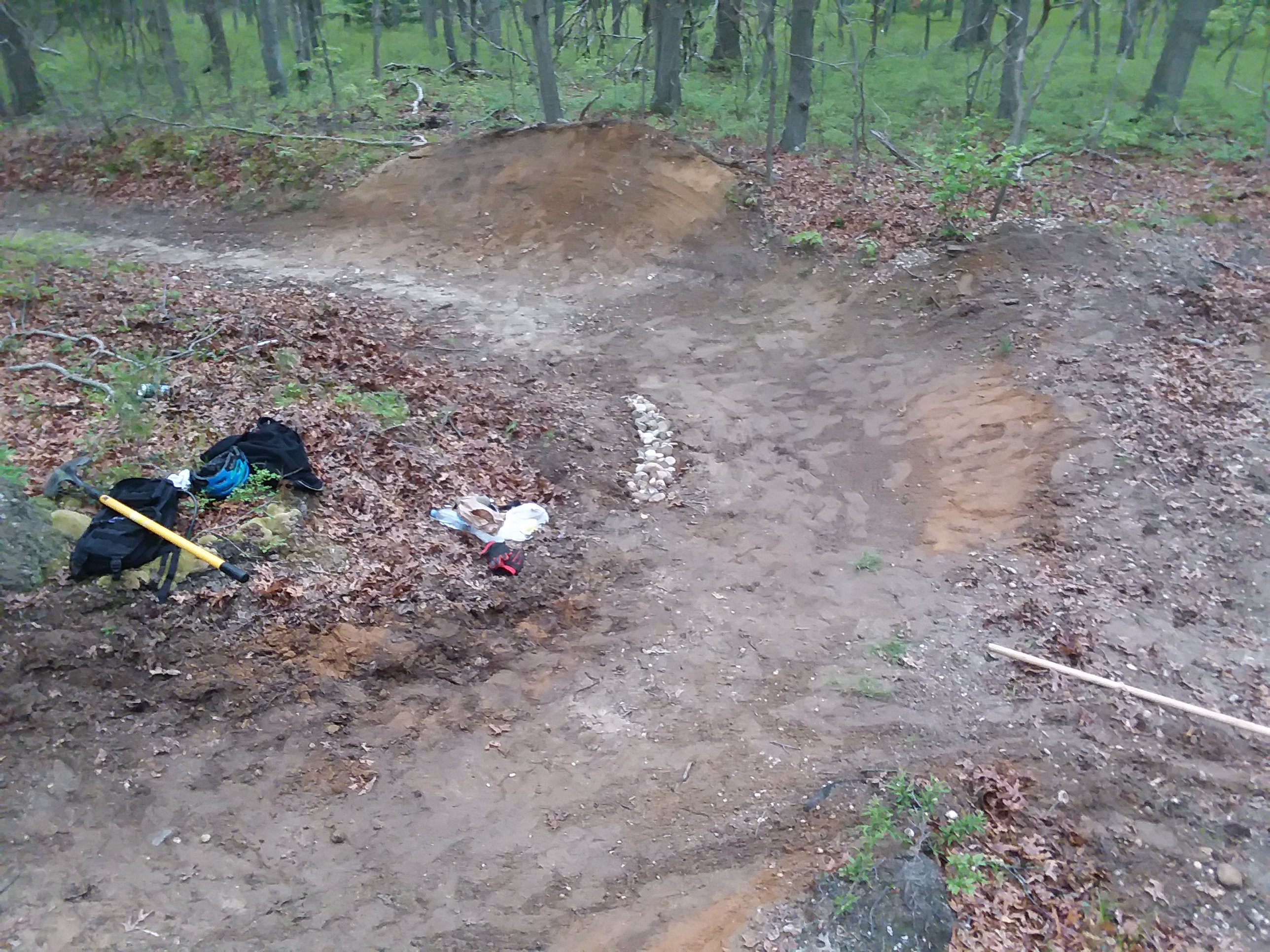 Last Saturday did some trail work at Glacier 8.
Touched up some kickers and sculpted intro on mega berm…
Tom's bowl drop…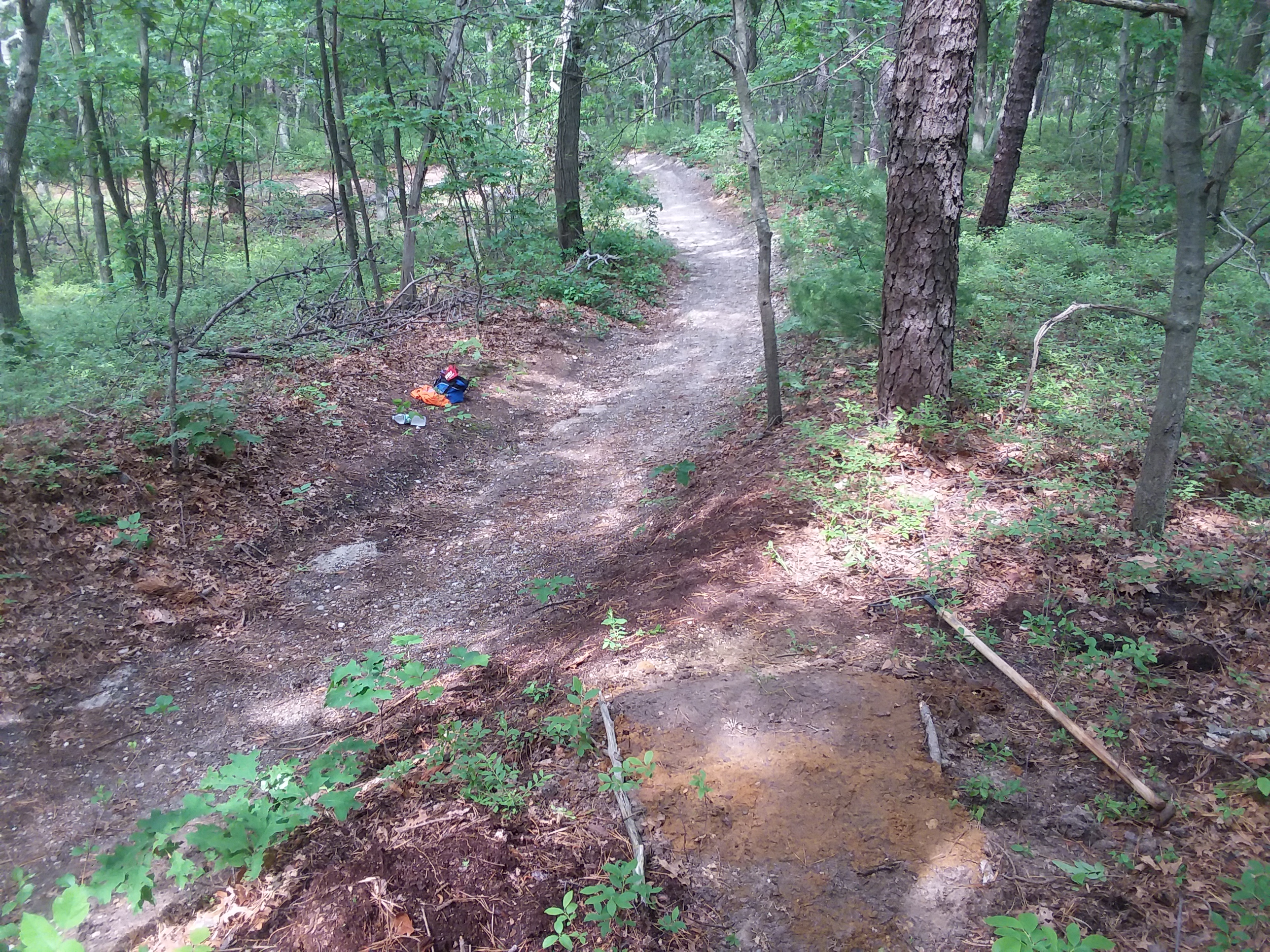 Side view…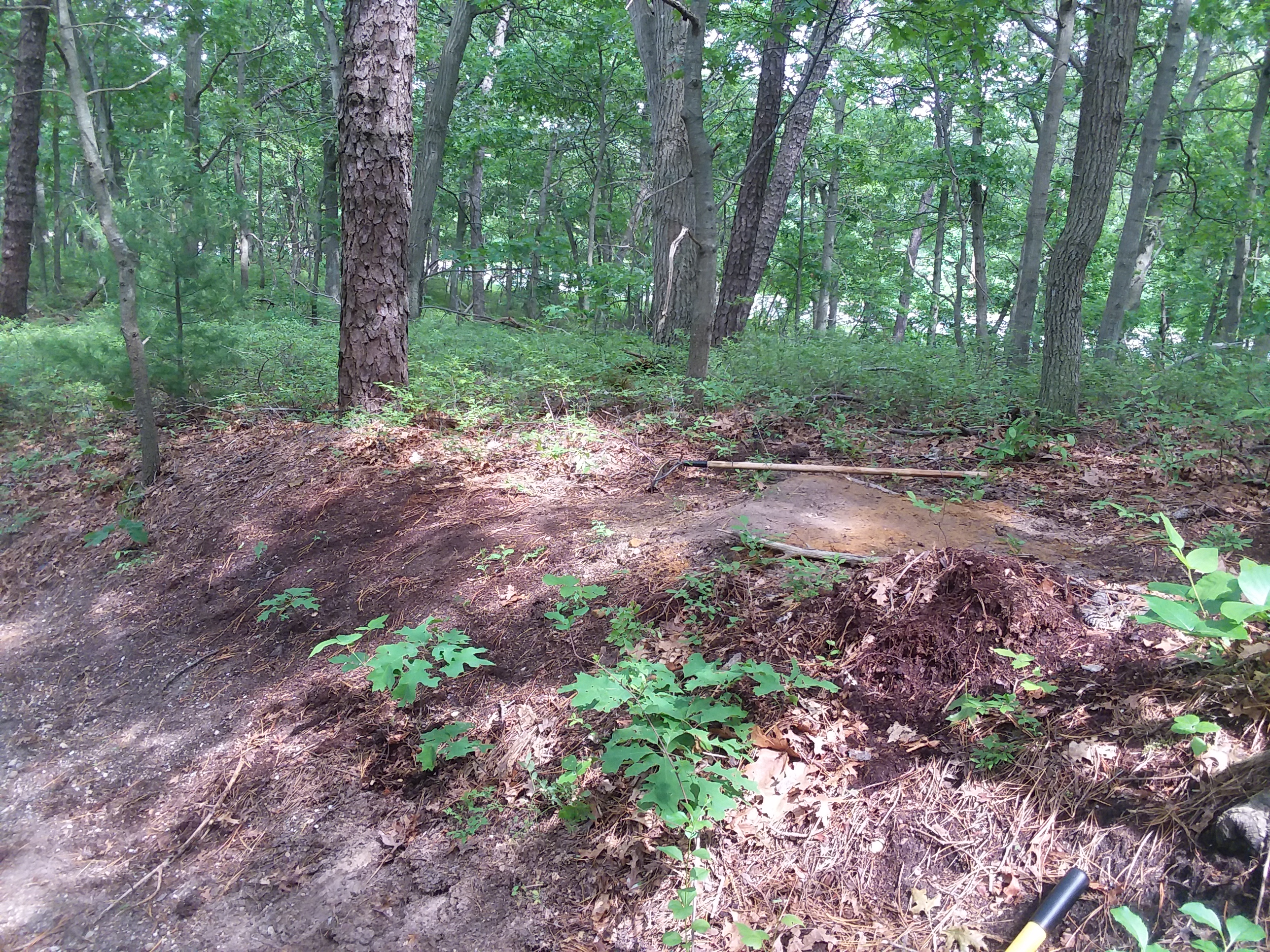 Intro to Mega berm reworked…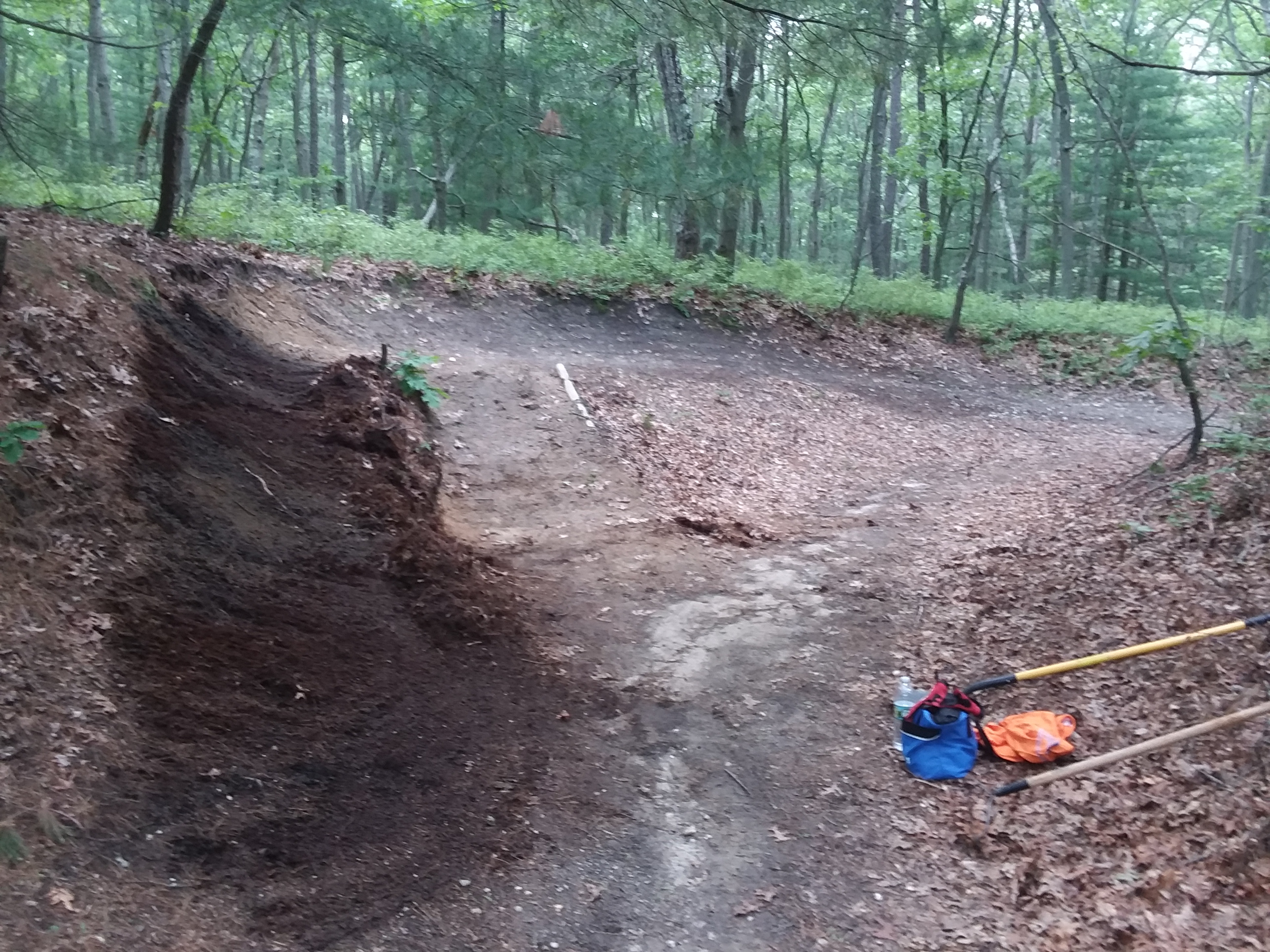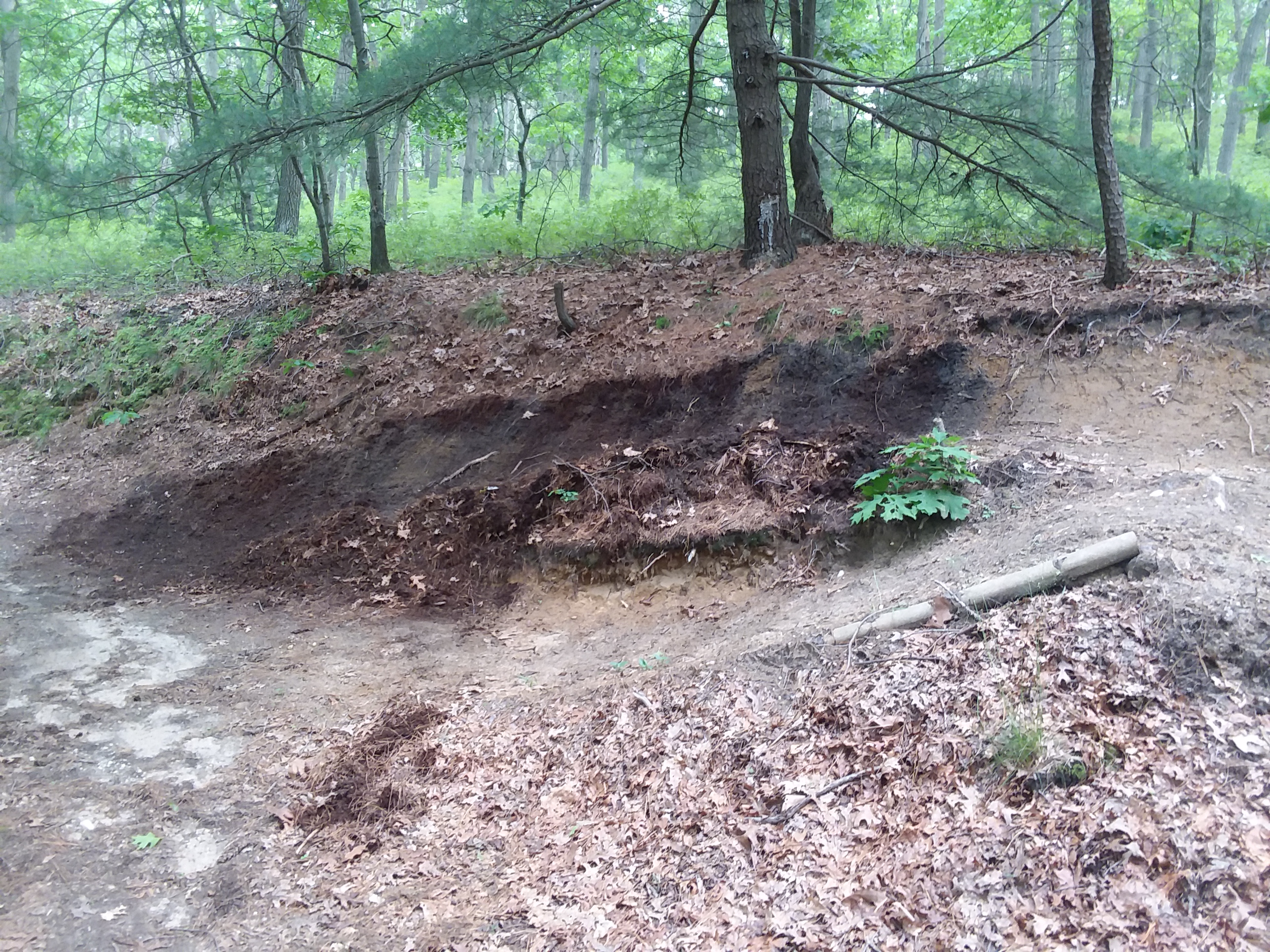 Dave's kicker got dialed…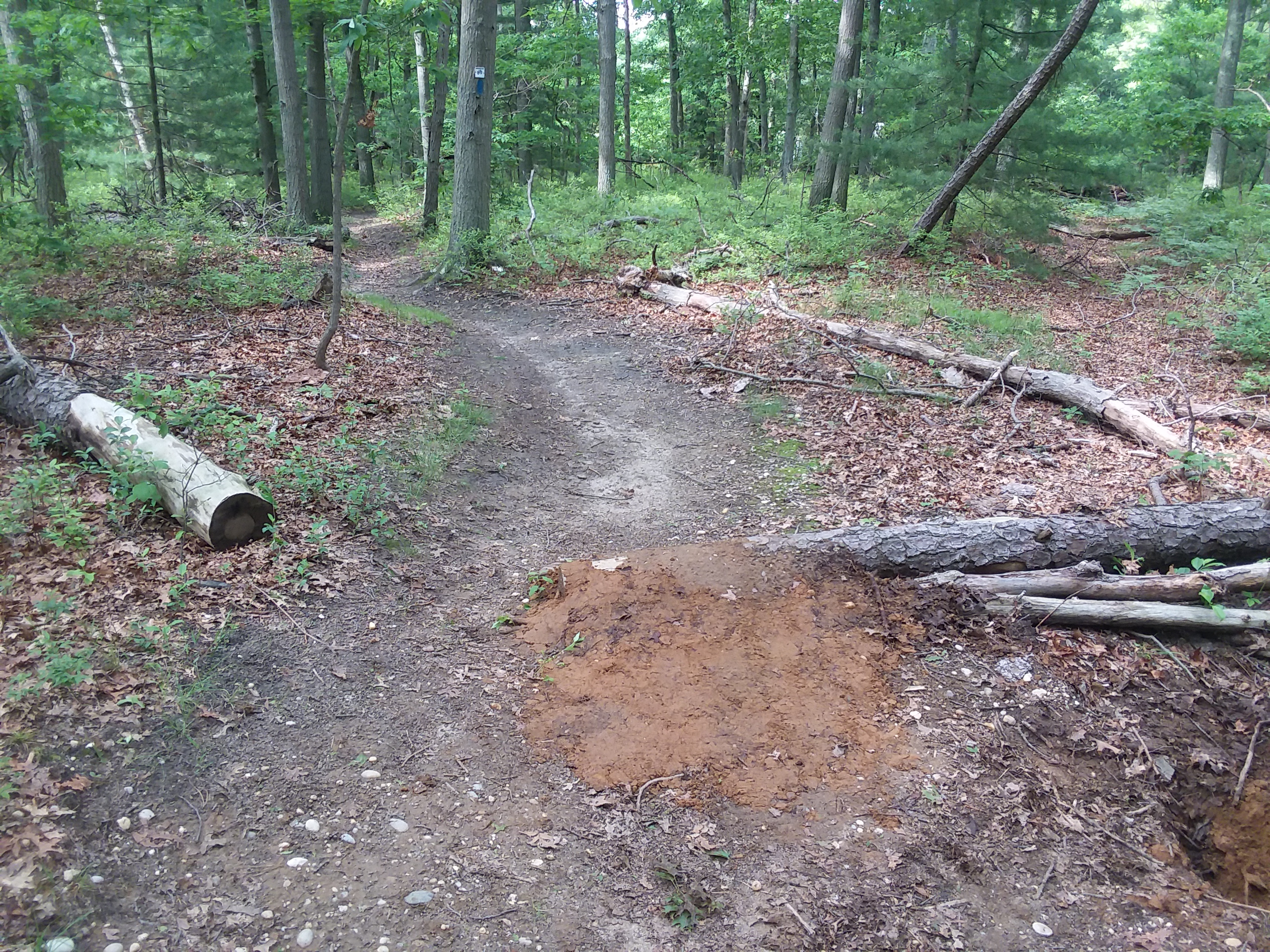 Some Alpha Air…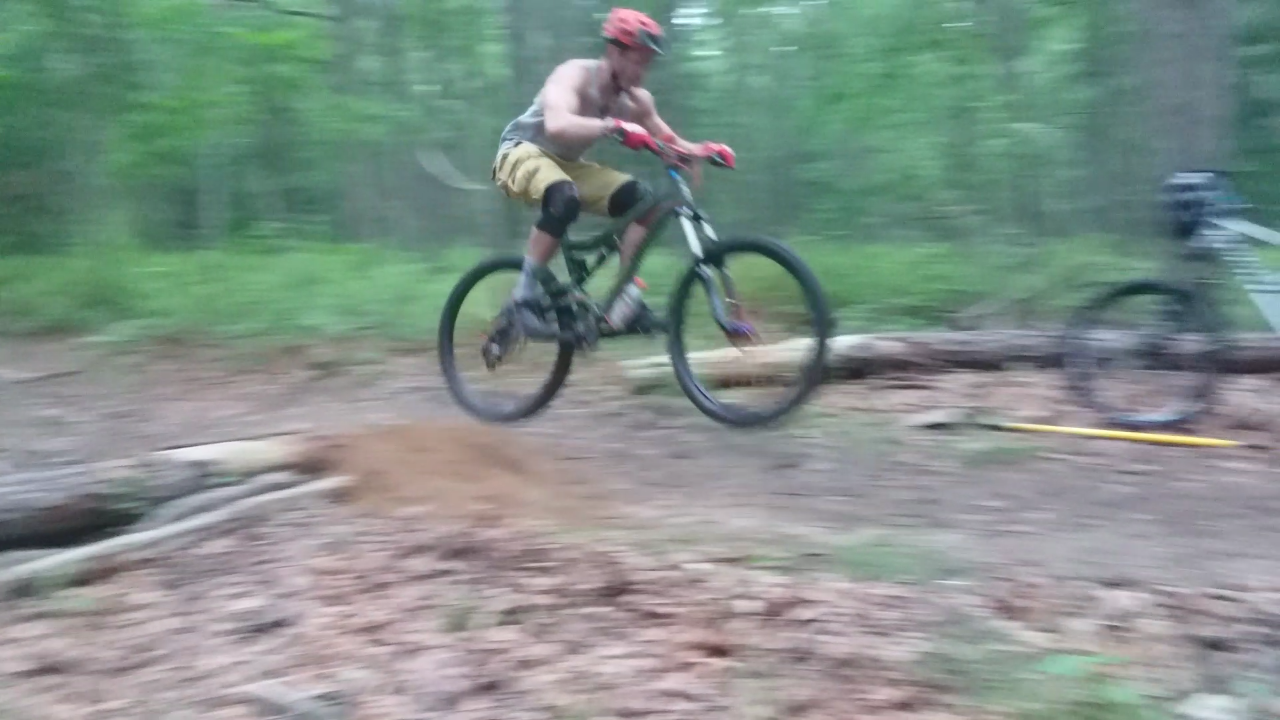 The trail is rally shaping up nicely. I can't believe it's come this far with added distance and tech. Great job!
Thanks Tim…wait till you see what gets done this season…yesterday hit up Fat Tire Fest at Blue Mountain in Peekskill…great time as always and great riding. The crew and I all took sweet demos out for a spin. Will post some pics later…
Here are a couple pics of Blue Mountain in Peekskill…
Techy roller line…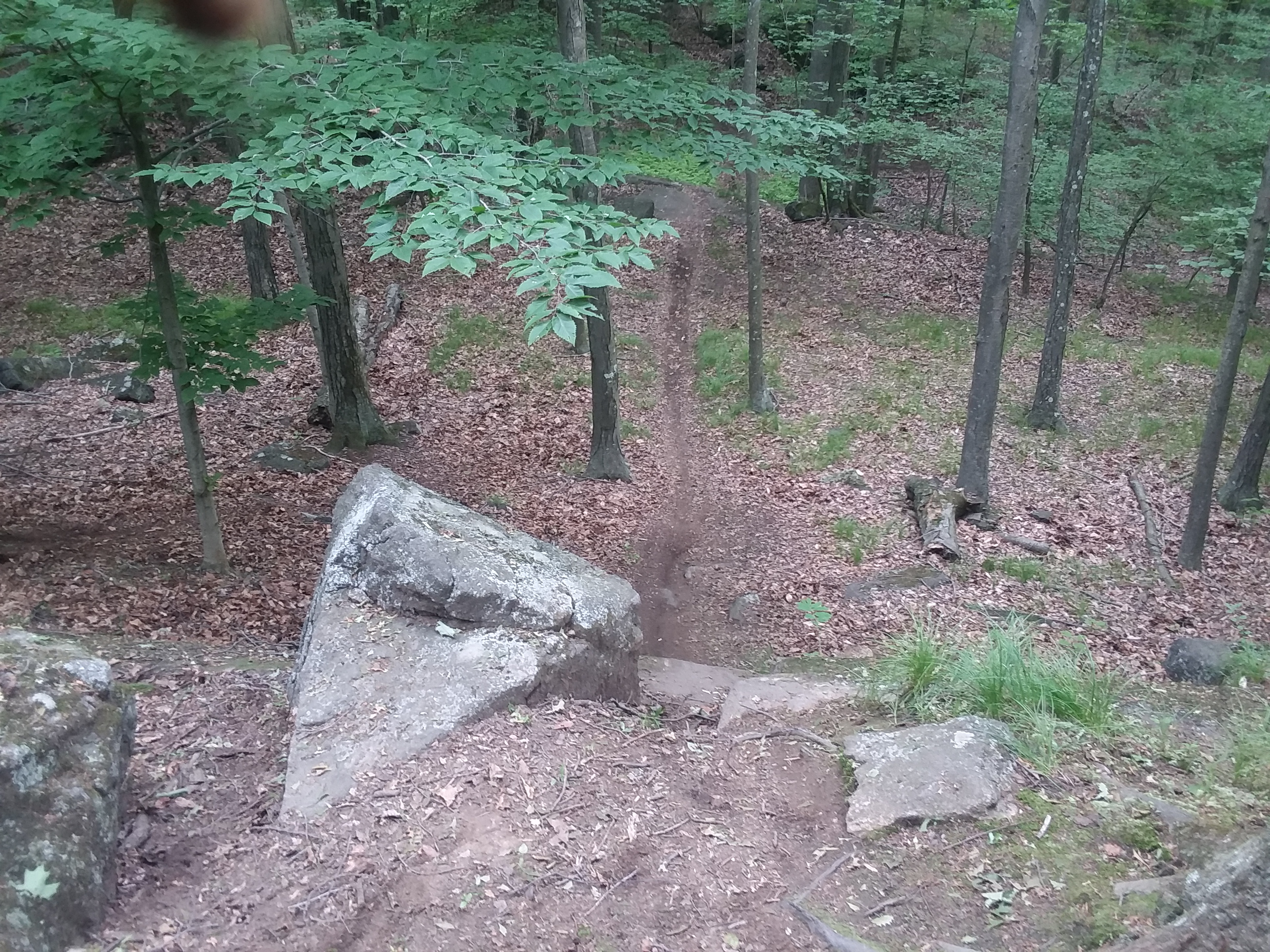 Closer view…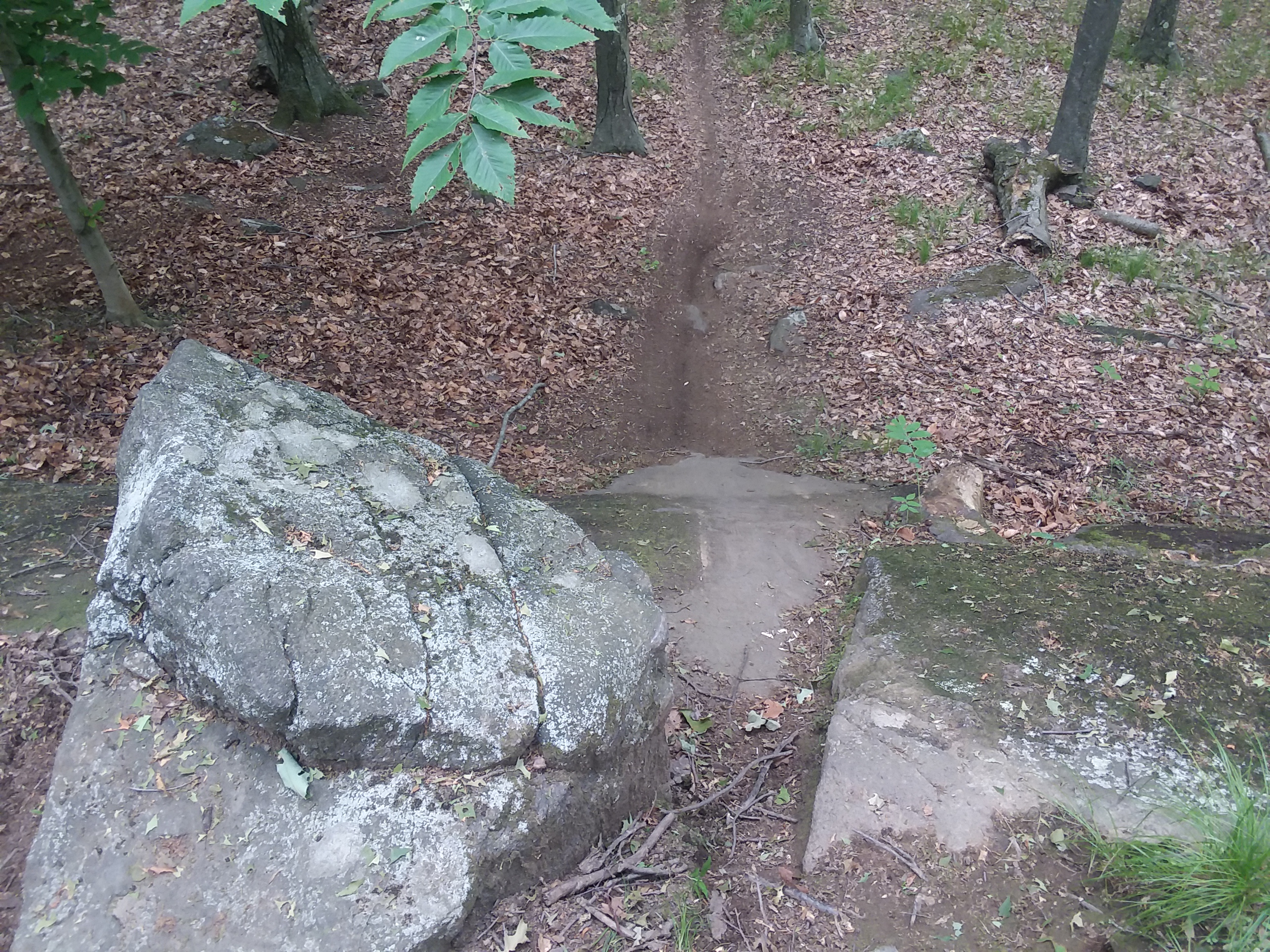 Side view…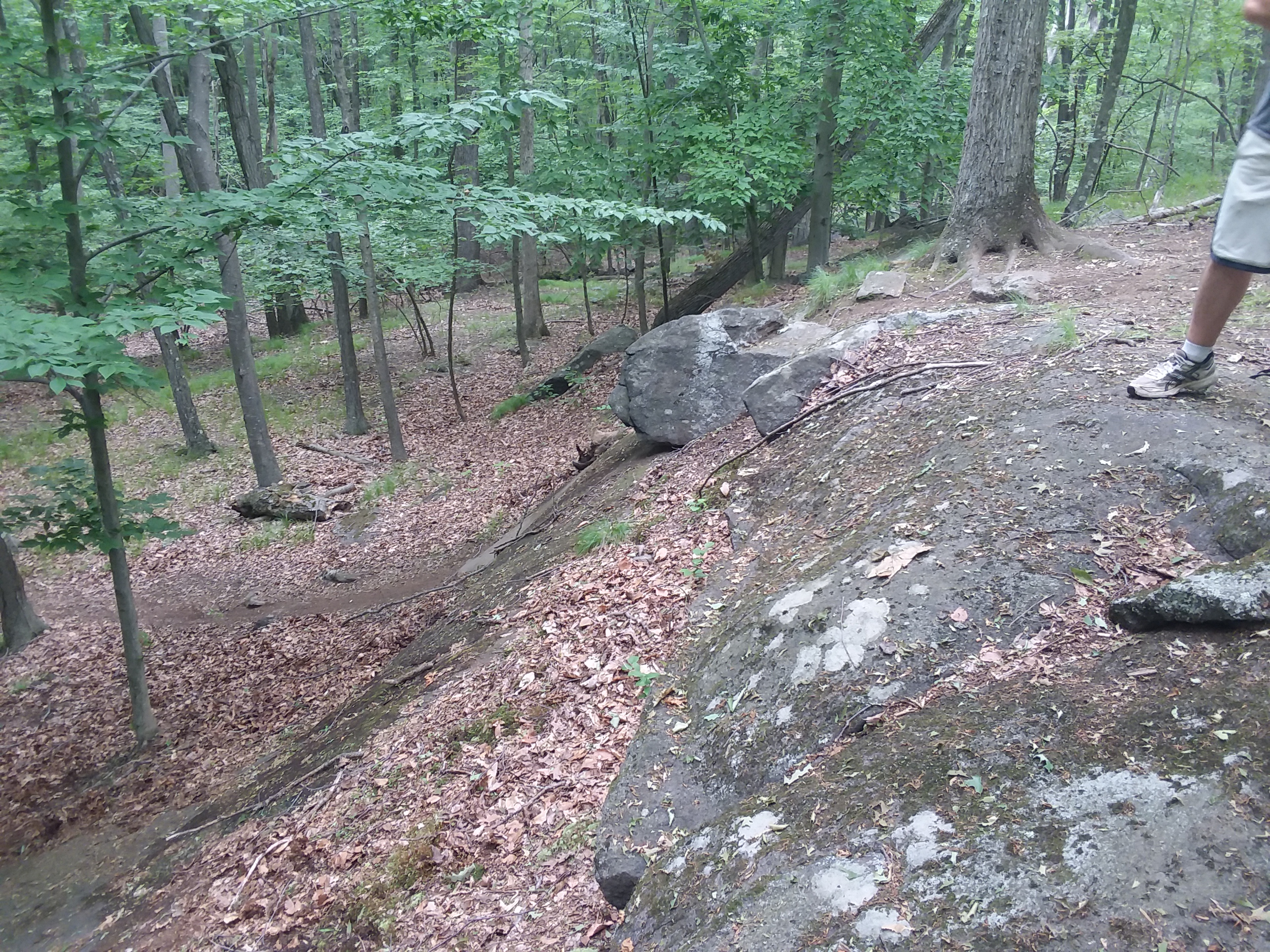 Some pics of fest…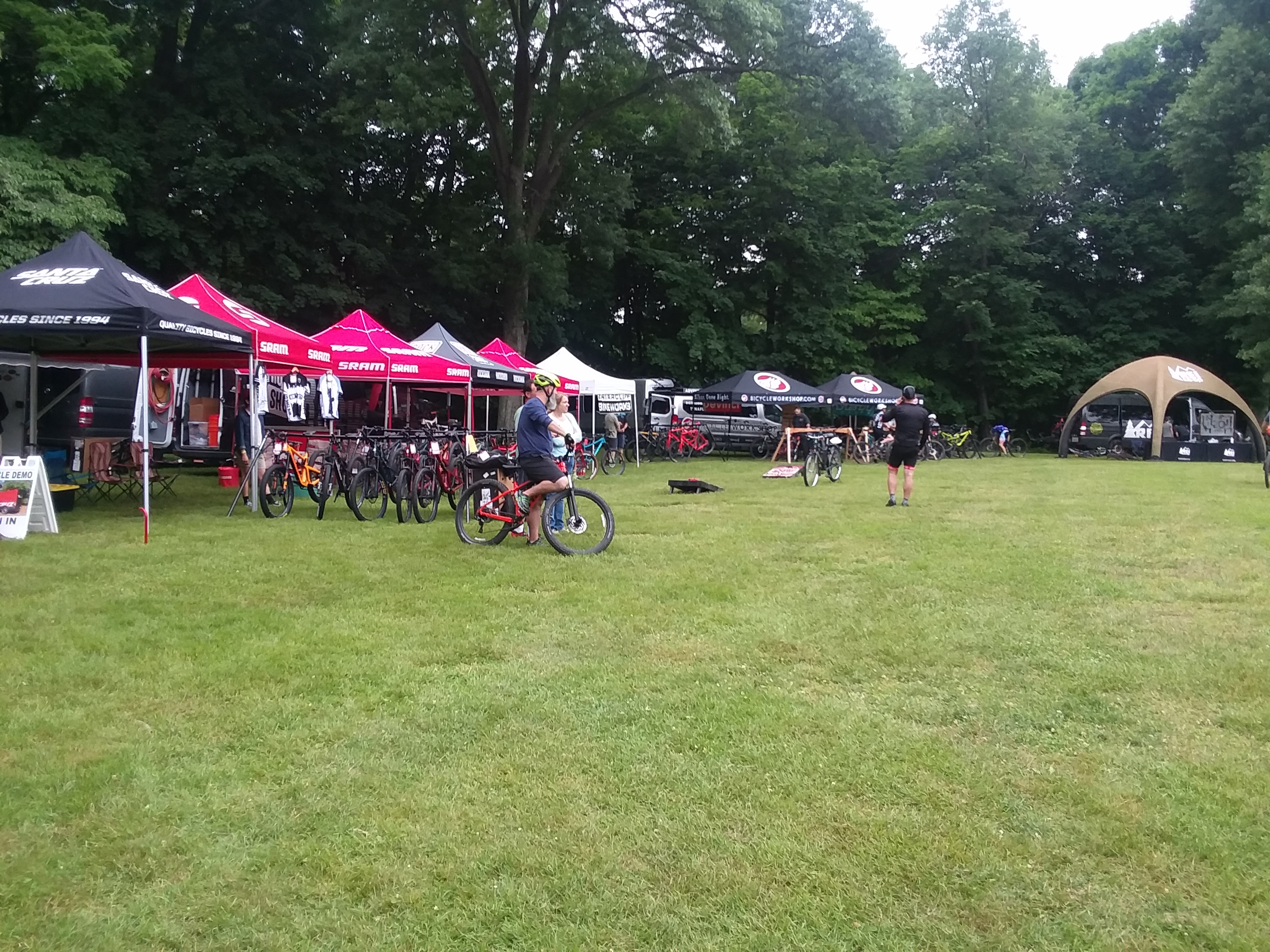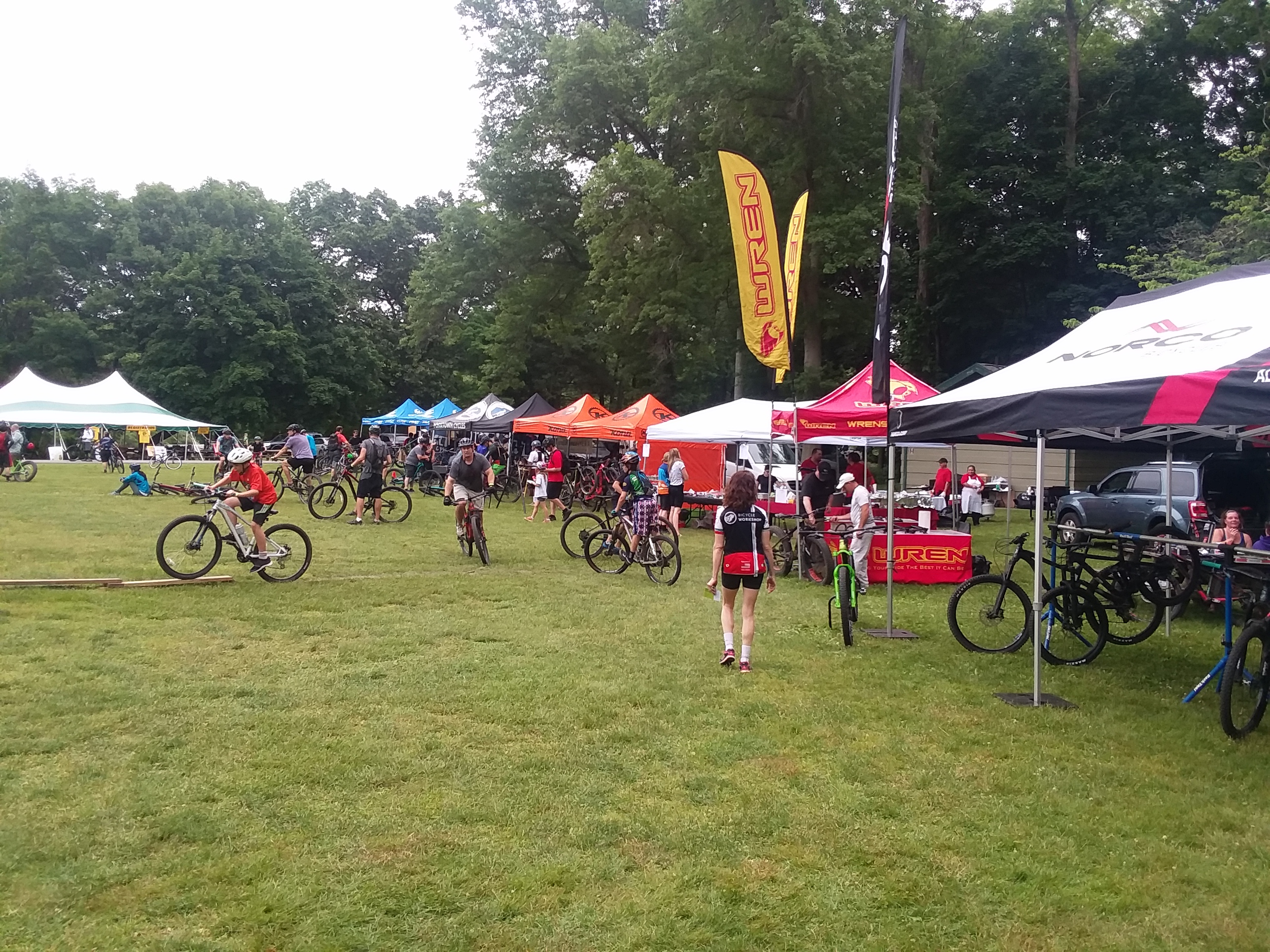 Skinny contest…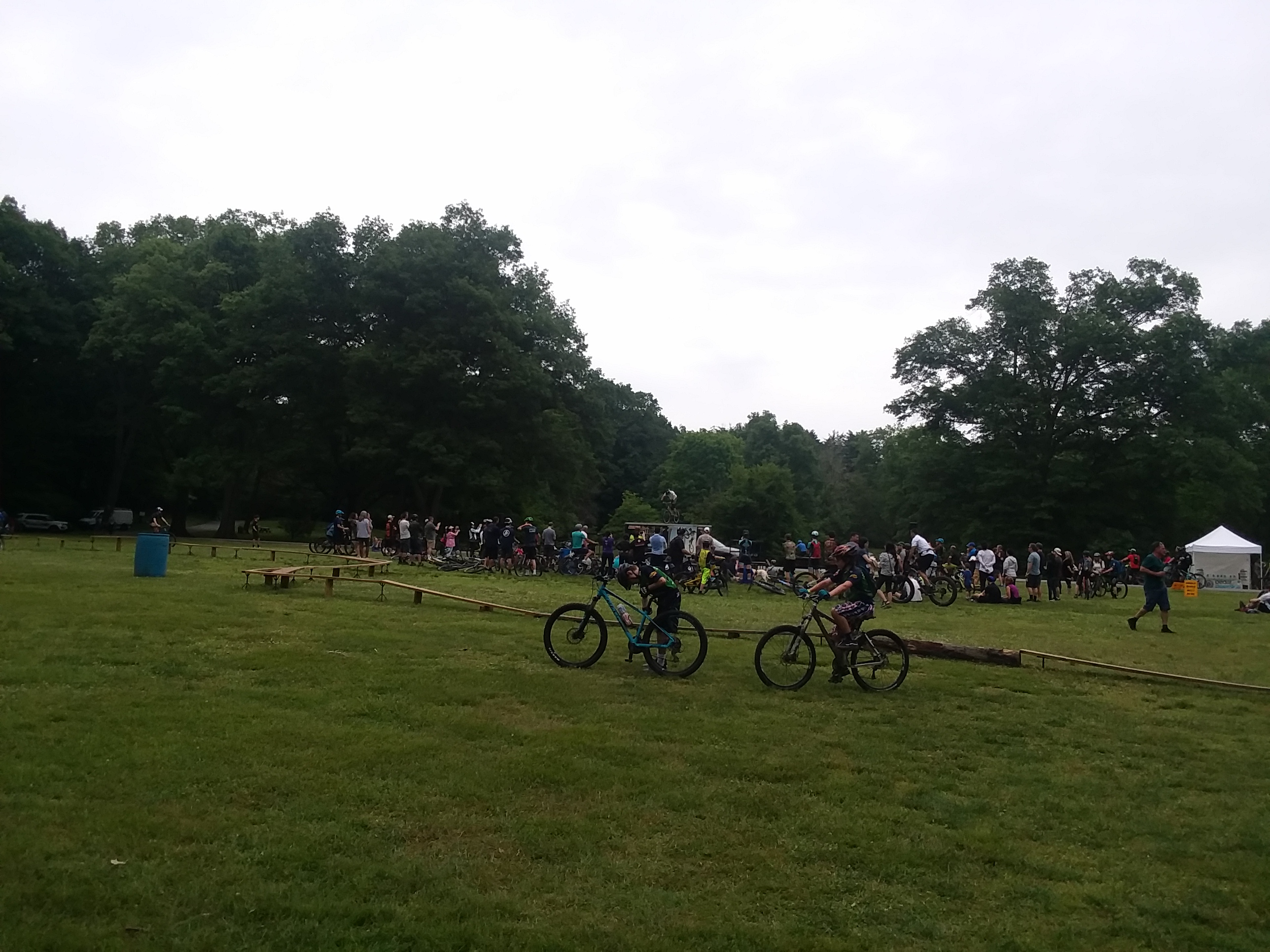 Santa Cruz booth…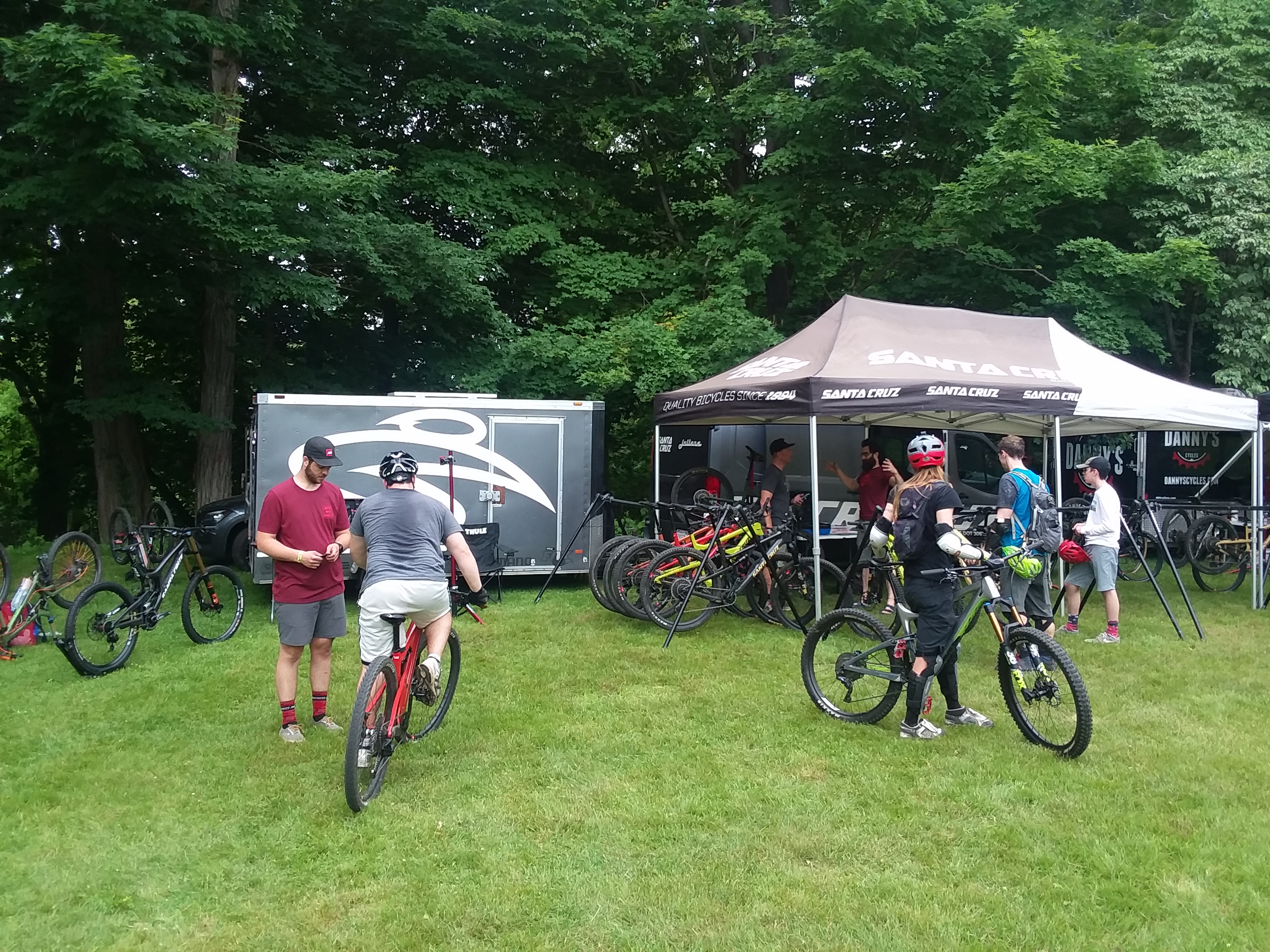 Gorgeous V10 dh slayer…
Dropbox - 20180610_150021.jpg - Simplify your life
Yesterday resolved an issue I had with rear tire…was getting a slow leak. It ended up being a massive Stans amoeba. Some people think you don't have to maintain tubeless setups…might try out the new sealant Finish line came out with…no latex or ammonia…also did some riding with the boys and trail work at G8…
Recipe for disaster…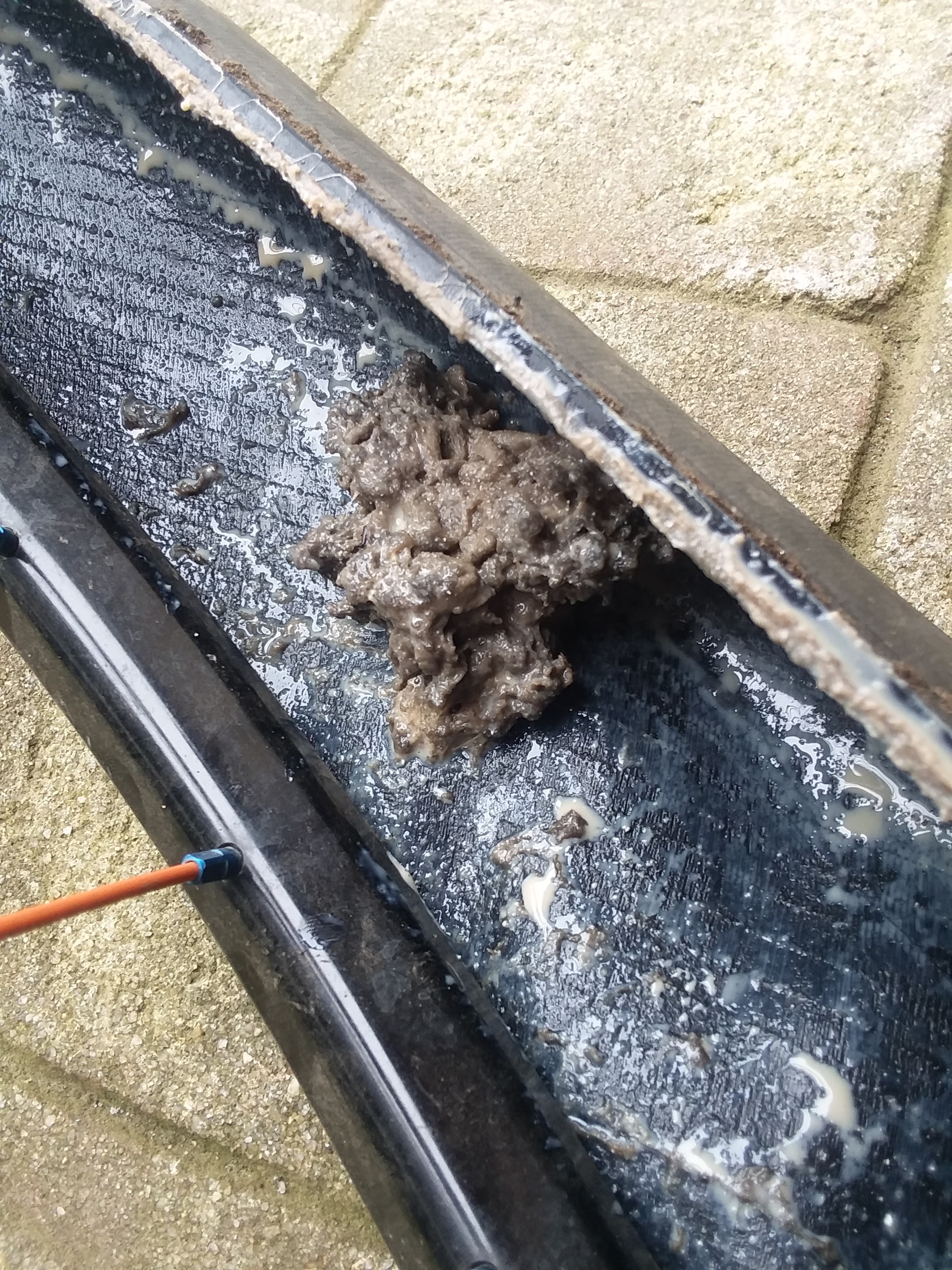 In hand to show size…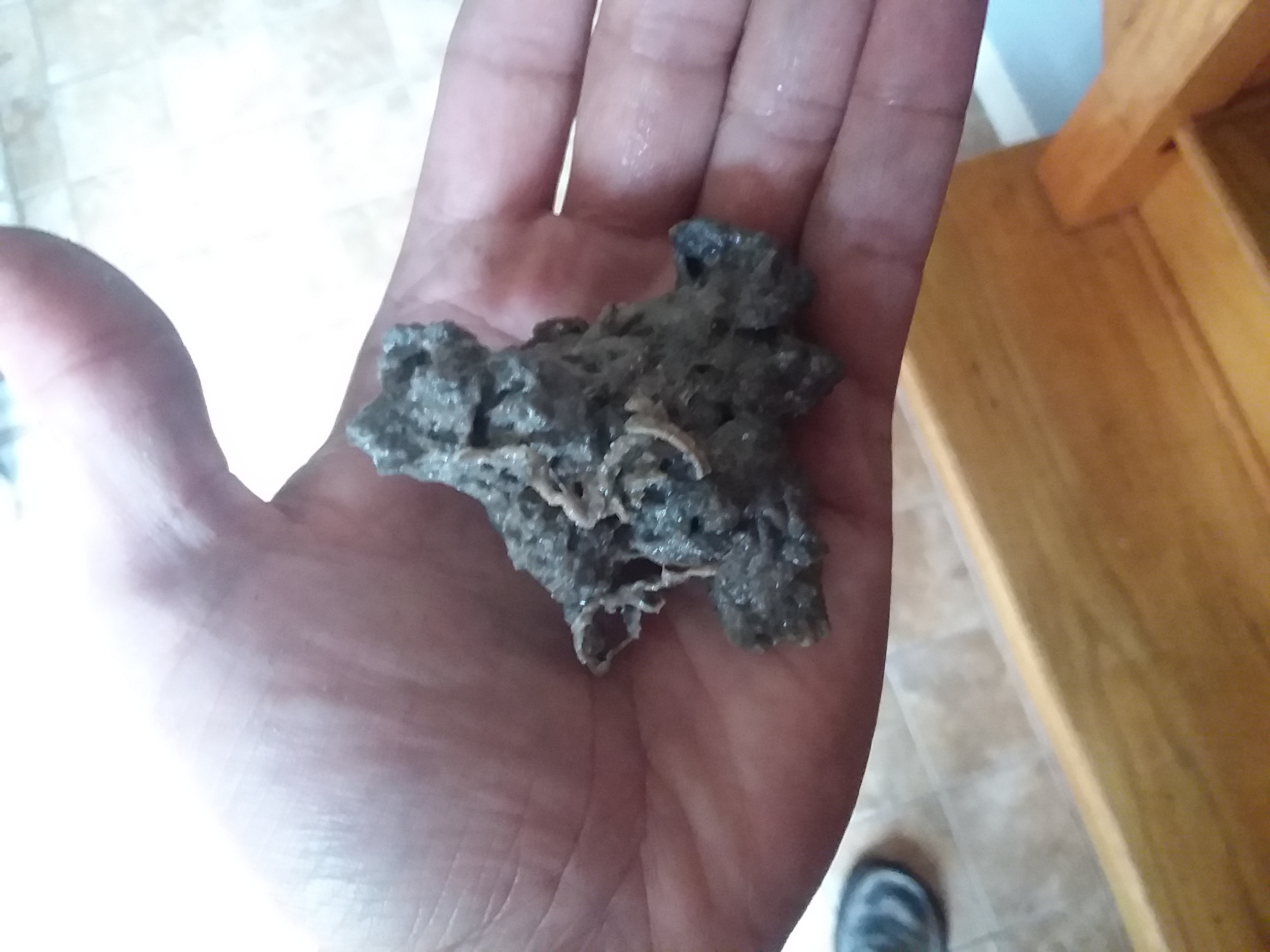 New berm kicker on Pink Floyd…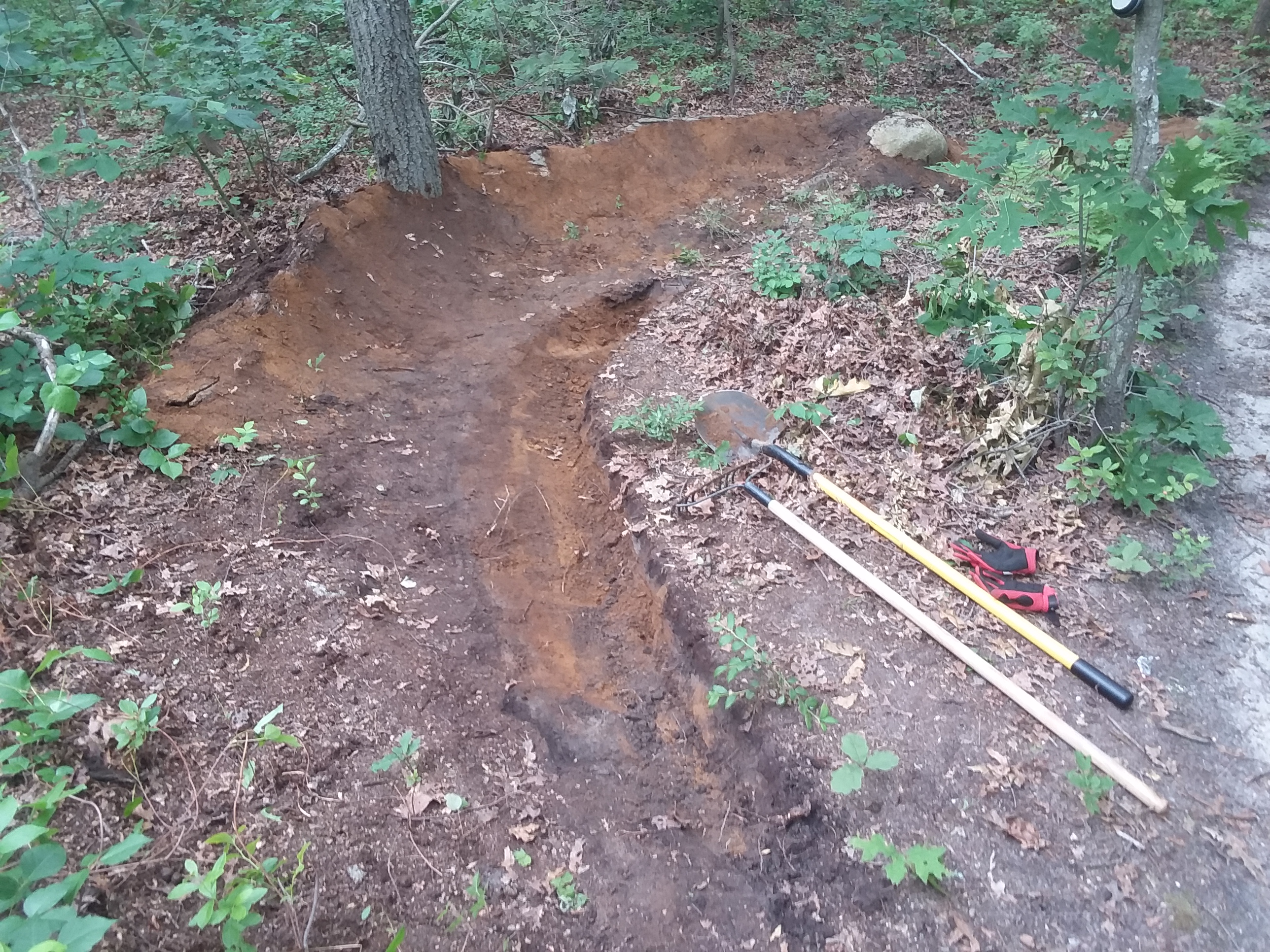 Still not finished…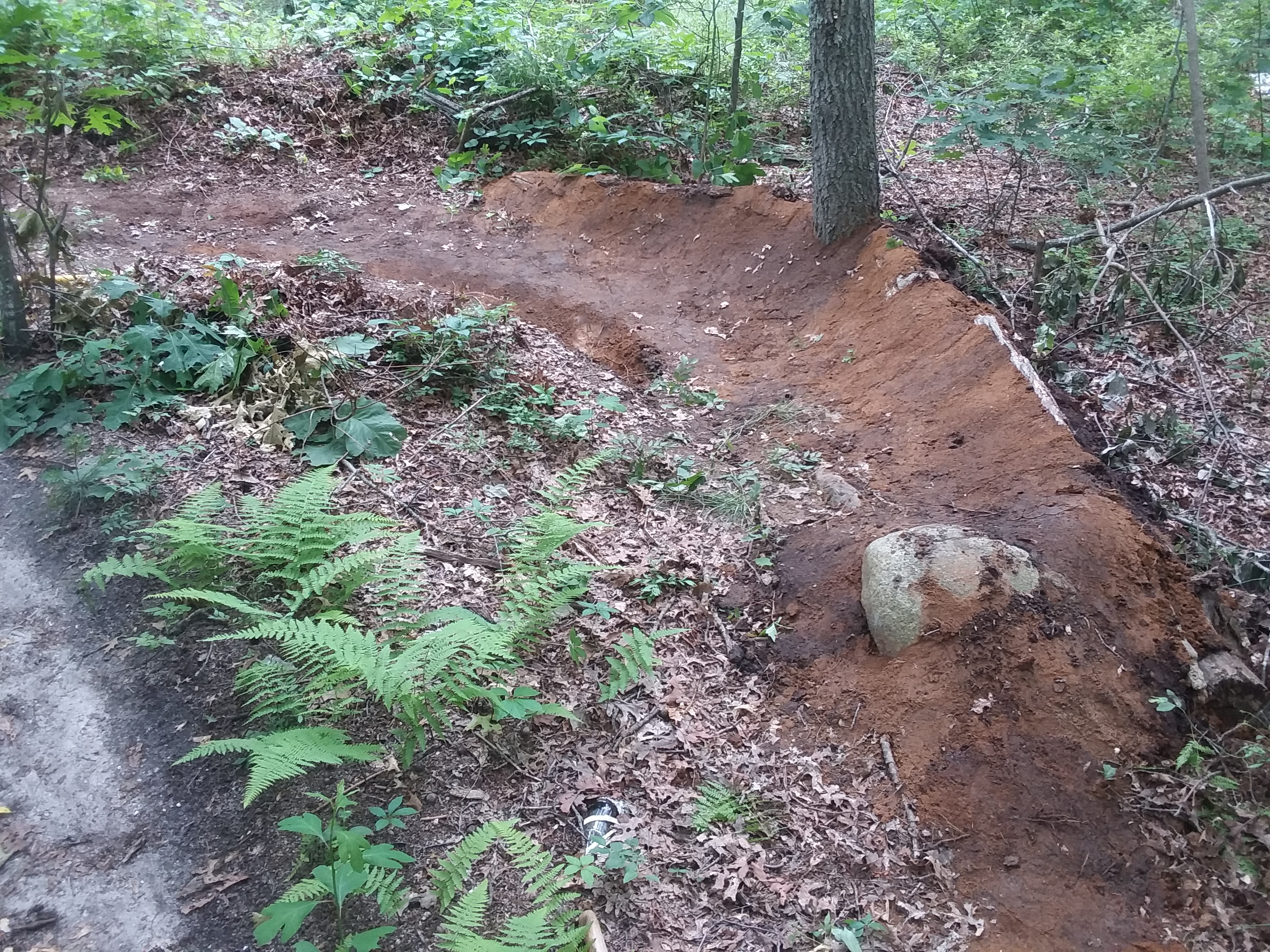 Oh man that Stan's hairball is nasty!
This weekend fixed tubeless issue on rear tire of Rambo, fixed tire on my friend's ht, installed new pads and adjusted his front brake…and lastly did a spin to Jones beach with Dave and Tania…pics coming soon.
Newly taped and replenished rear tire…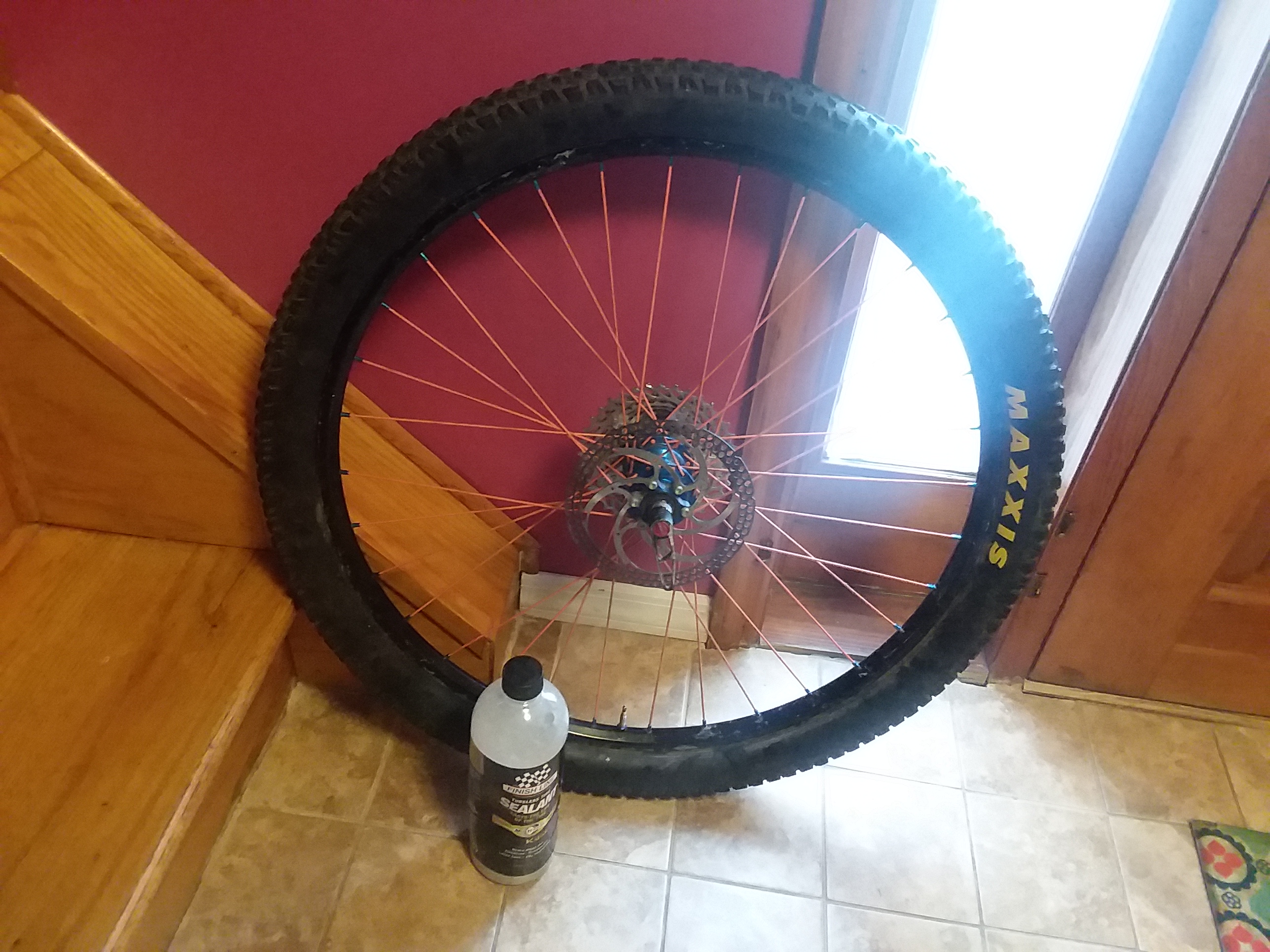 My friend's 2011 Giant Yukon Xc…still rolling!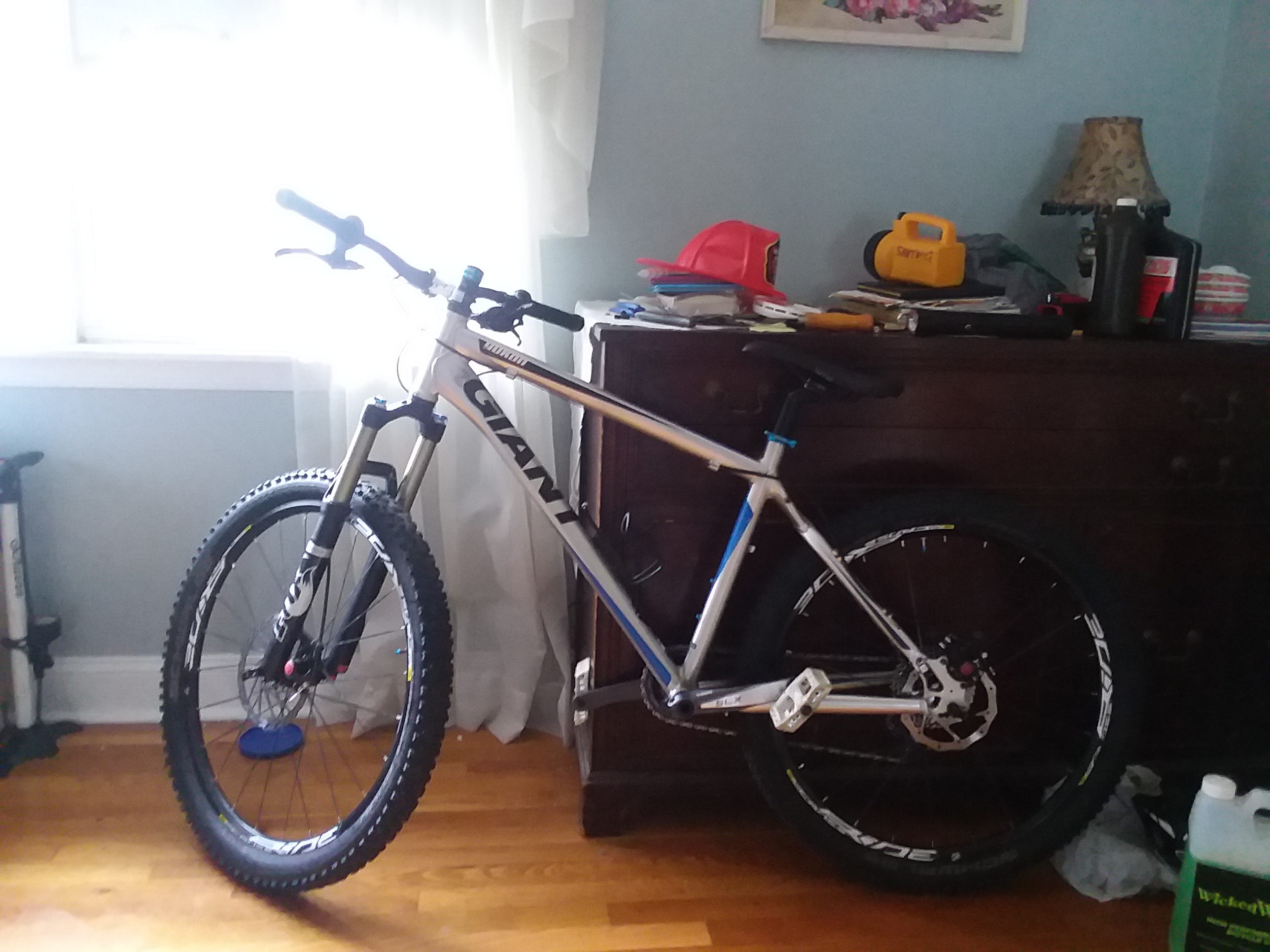 Dave, Tania, and my fatty at Jones beach…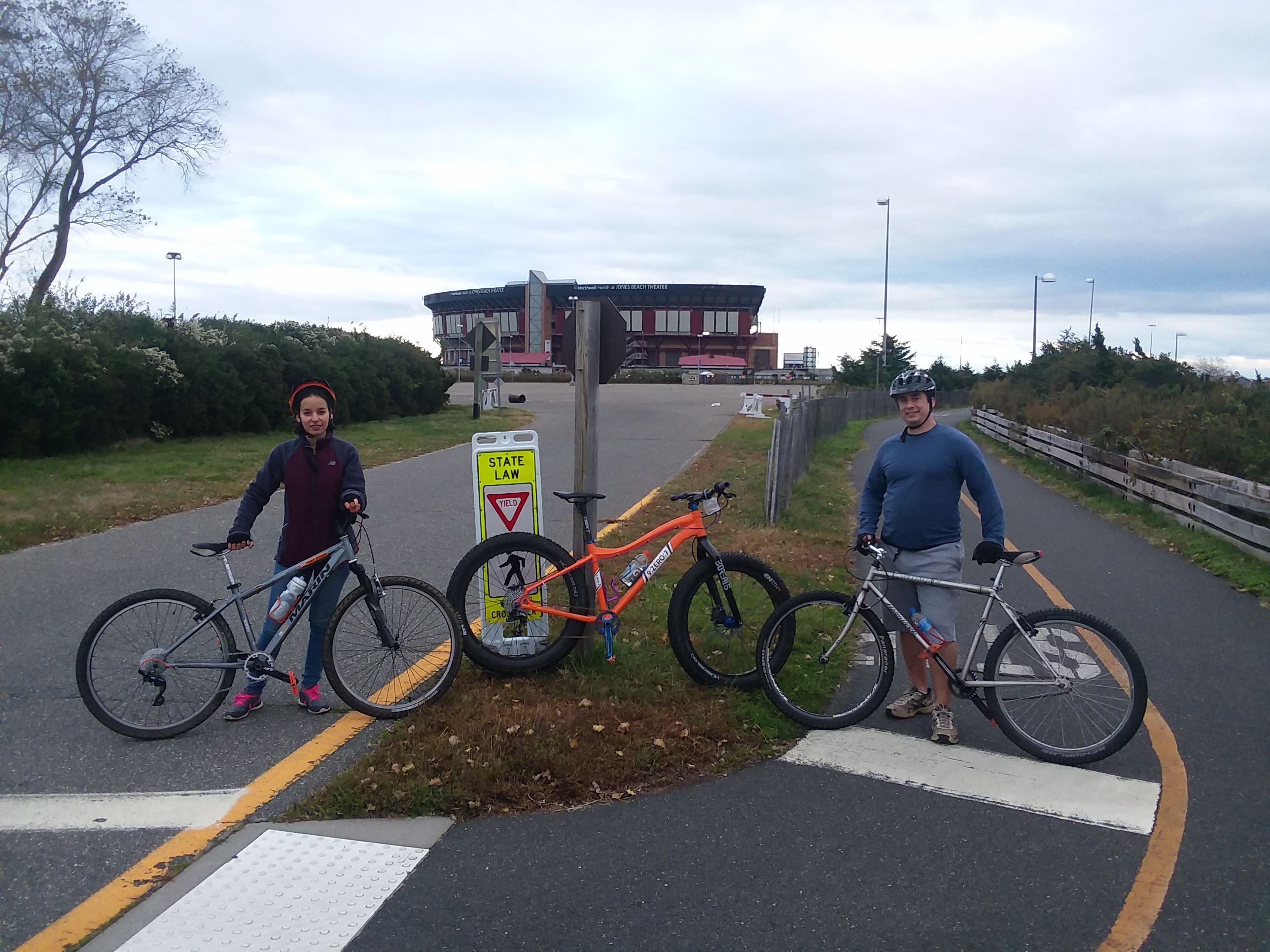 About 2 weekends ago went out to New Jersey to my friend's house…Jared. We went to celebrate his engagement to Nickie and Tom getting a great job in Arizona. So Jared had been building some stash trail and we decided to help out. We ended up building the beginning of the line ad testing it out…what fun!!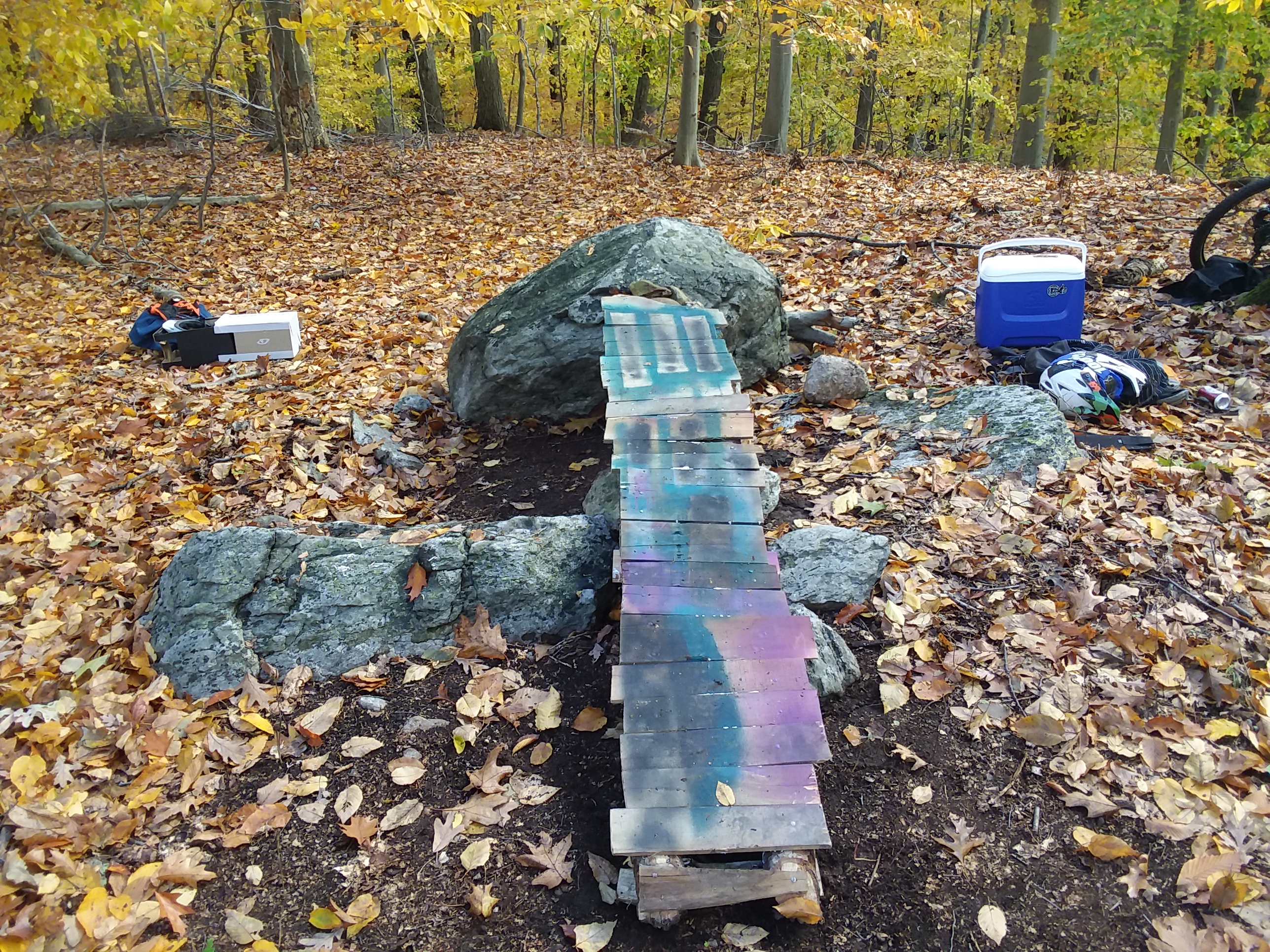 Optional roller or hucker…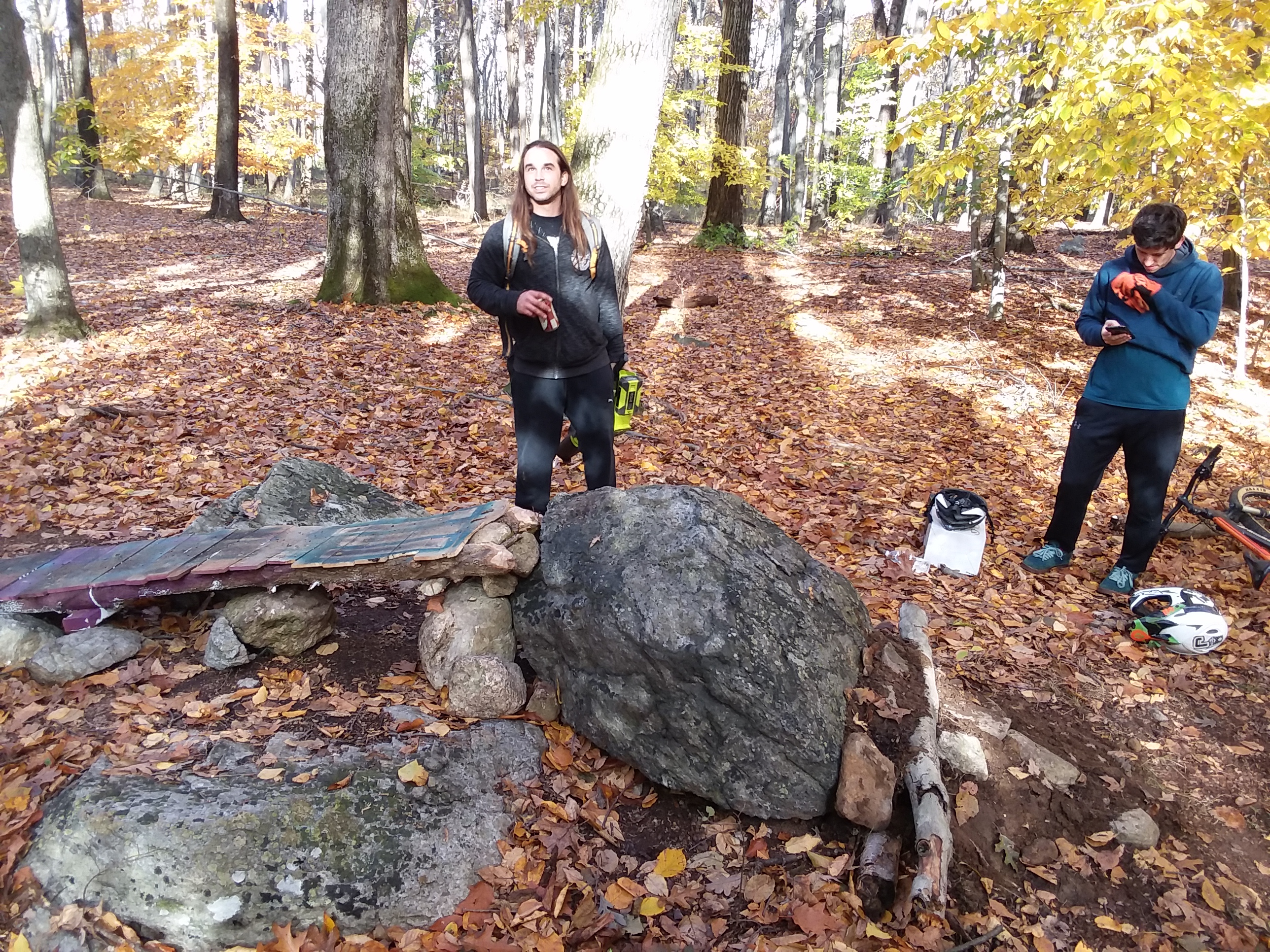 Side view with Jared and Tom…


Jared sending it…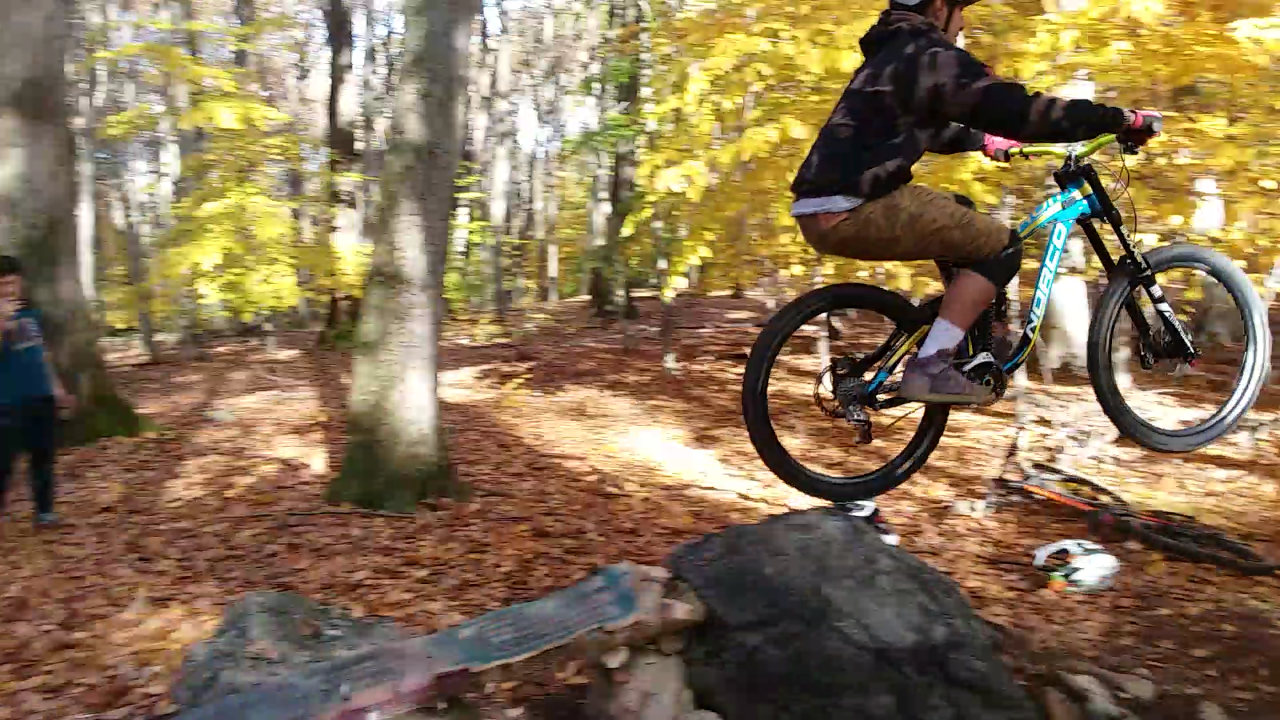 Yours truly giving it a go…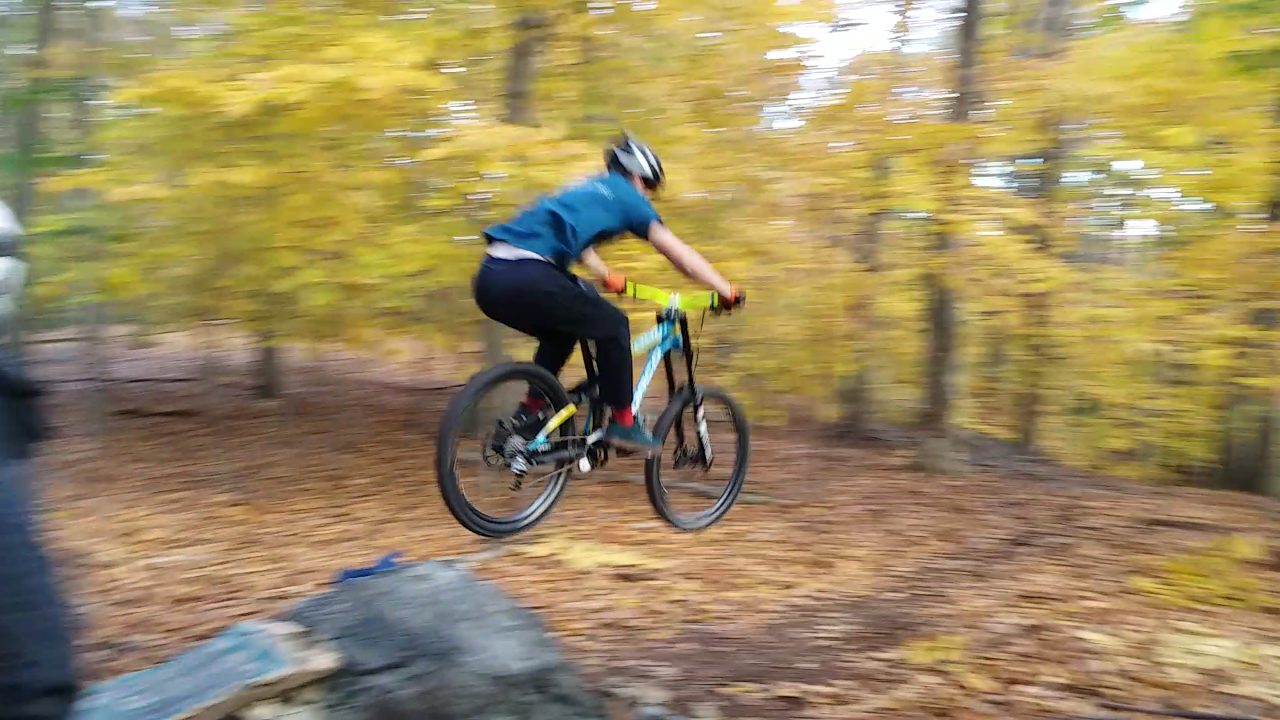 Tom letting it rip…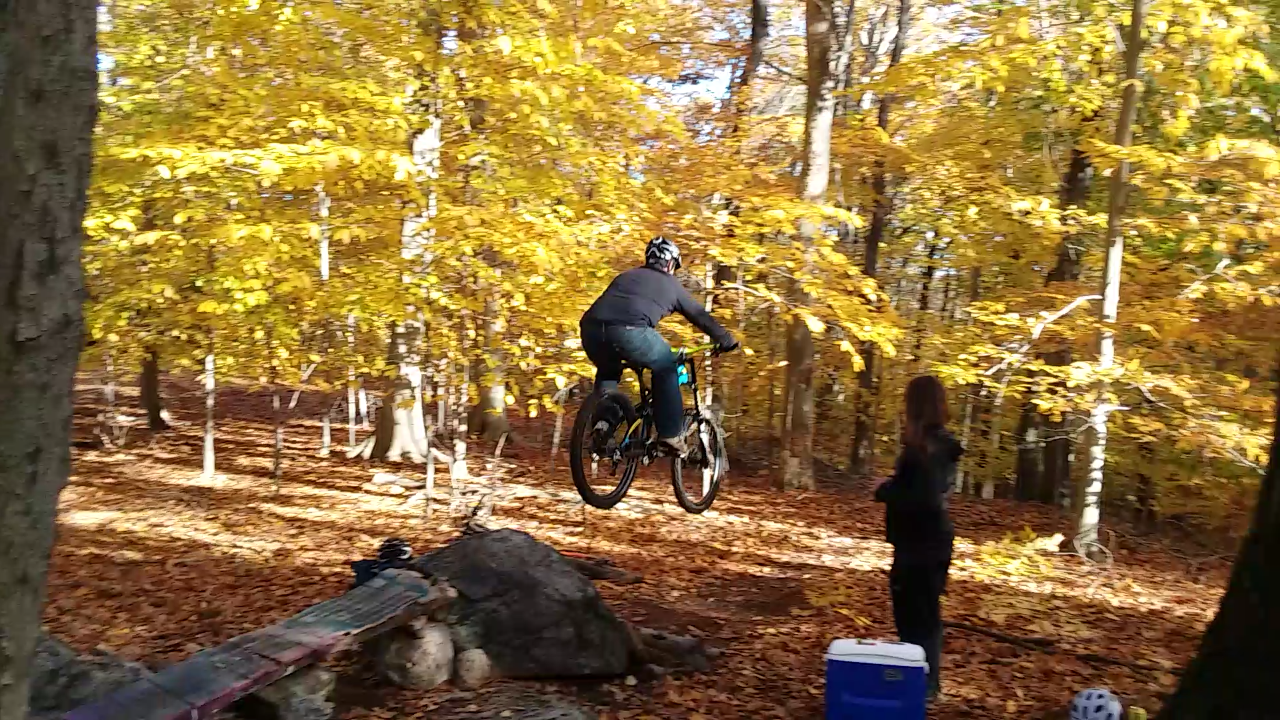 Dave taking flight…
Today did my last ride of the year…was out by Calverton for a funeral. So I decided to give it a spin. Hadn't ridden it in ages. Took my fatty in case conditions weren't optimal. Trail was fairly dry but littered with twigs n branches. It also had lots of leaves and pine needles throughout. I had a good time reminiscing on old times at this trail. Hope everyone has a Happy New Year!!!
So for the 2019 season there are big plans for Glacier 8. Every year thought goes into fixing errosion issues, new features, improving flow, drainage etc…so for 2019 expect to see new berms on Pink Floyd, new features on Agent Orange and True Blue. 3 berms have already been added to Pink Floyd with another 9-10 in the works…Somewhere over the Rainbow was added to Agent Orange. Coffin drop was recently added as well, more tweaks in the near future. A rock garden section has also been started towards end of Agent Orange. And lastly a really nice skinny has been prepped. A big thanks to Dave and Jared for coming out to assist. It just has to be moved into place and setup. Expect this lil gem to keep on getting better. This trail gets faster, more technical, and more fun every year!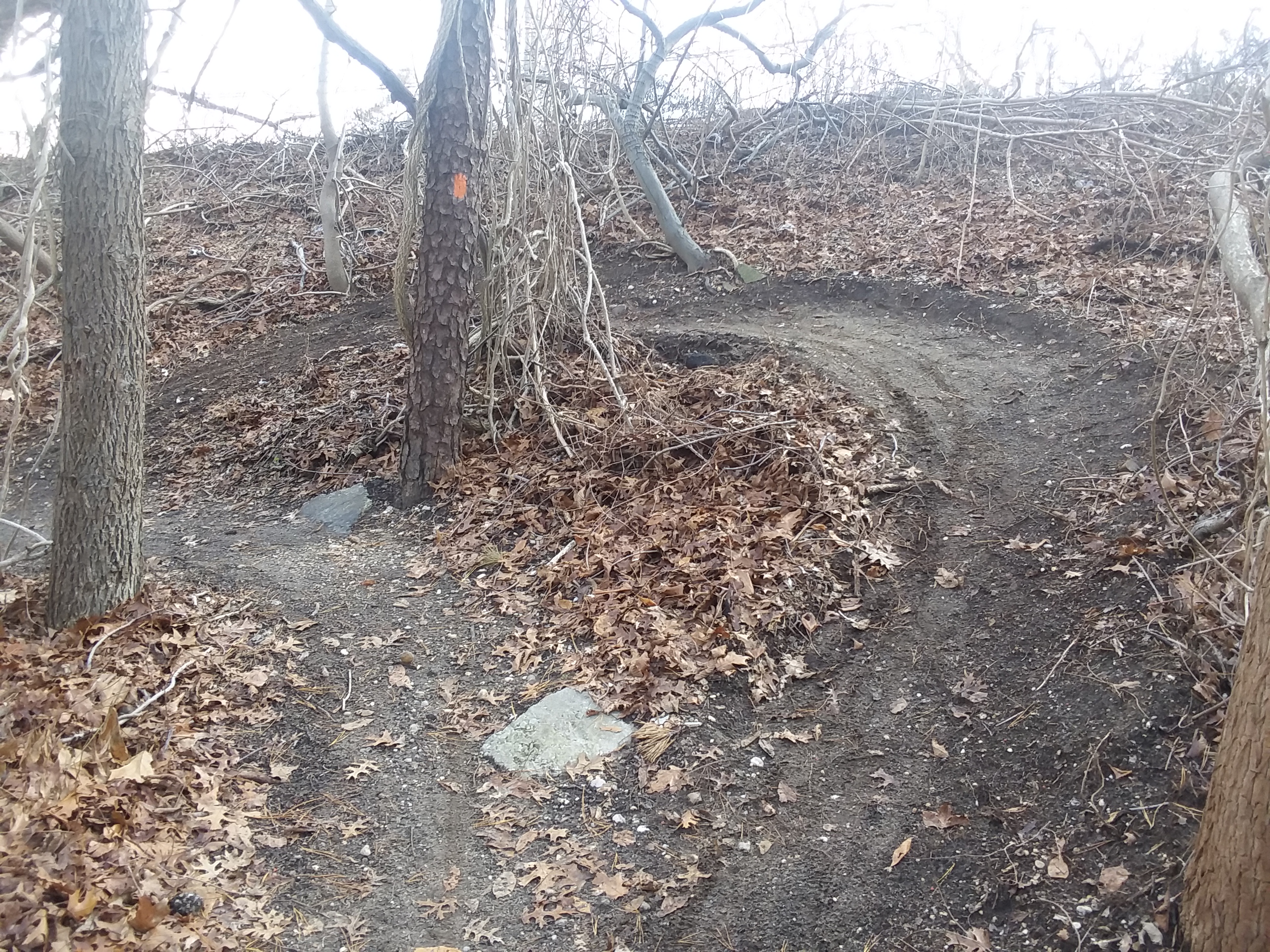 Somewhere over the Rainbow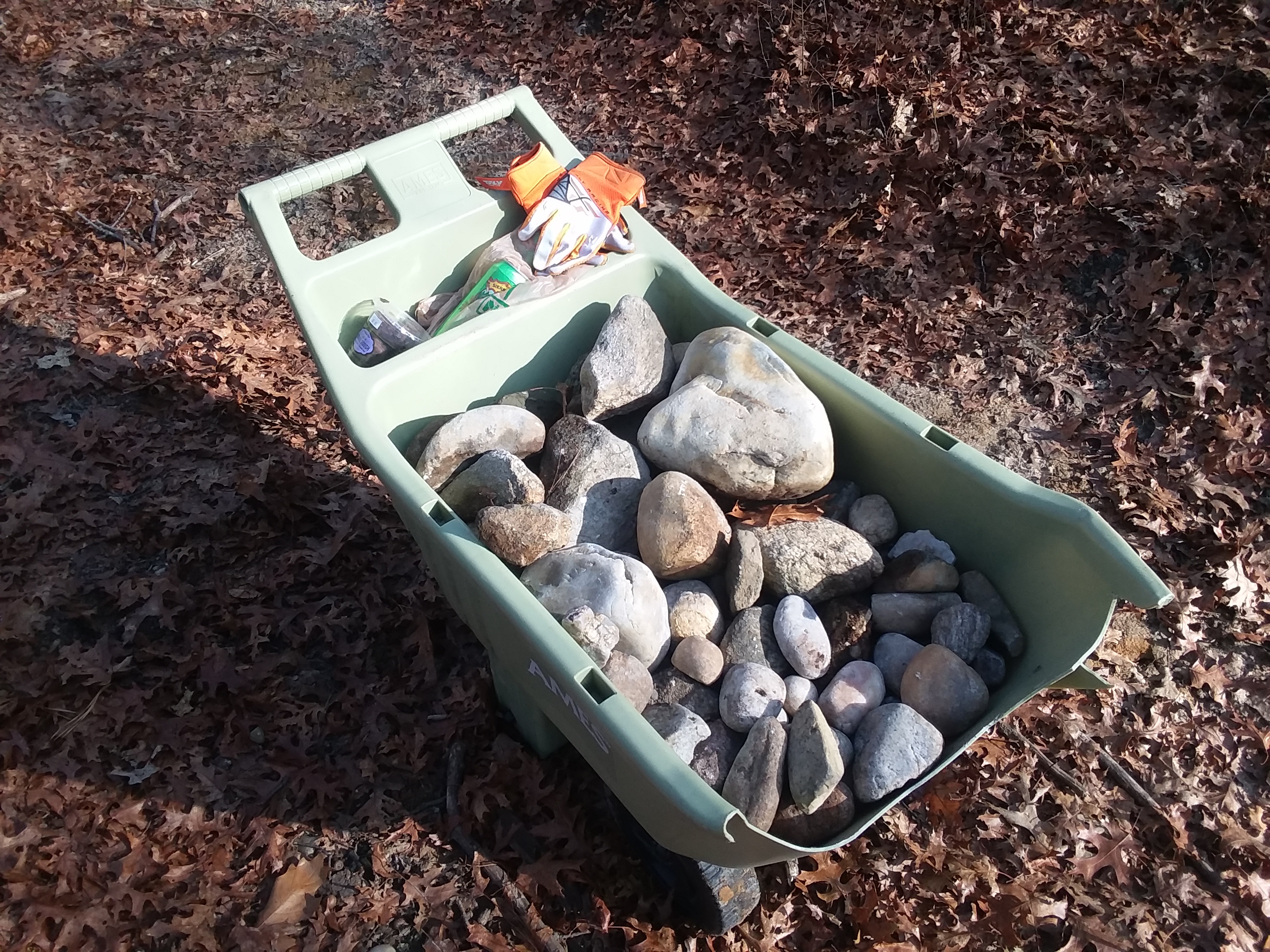 Gathering rocks…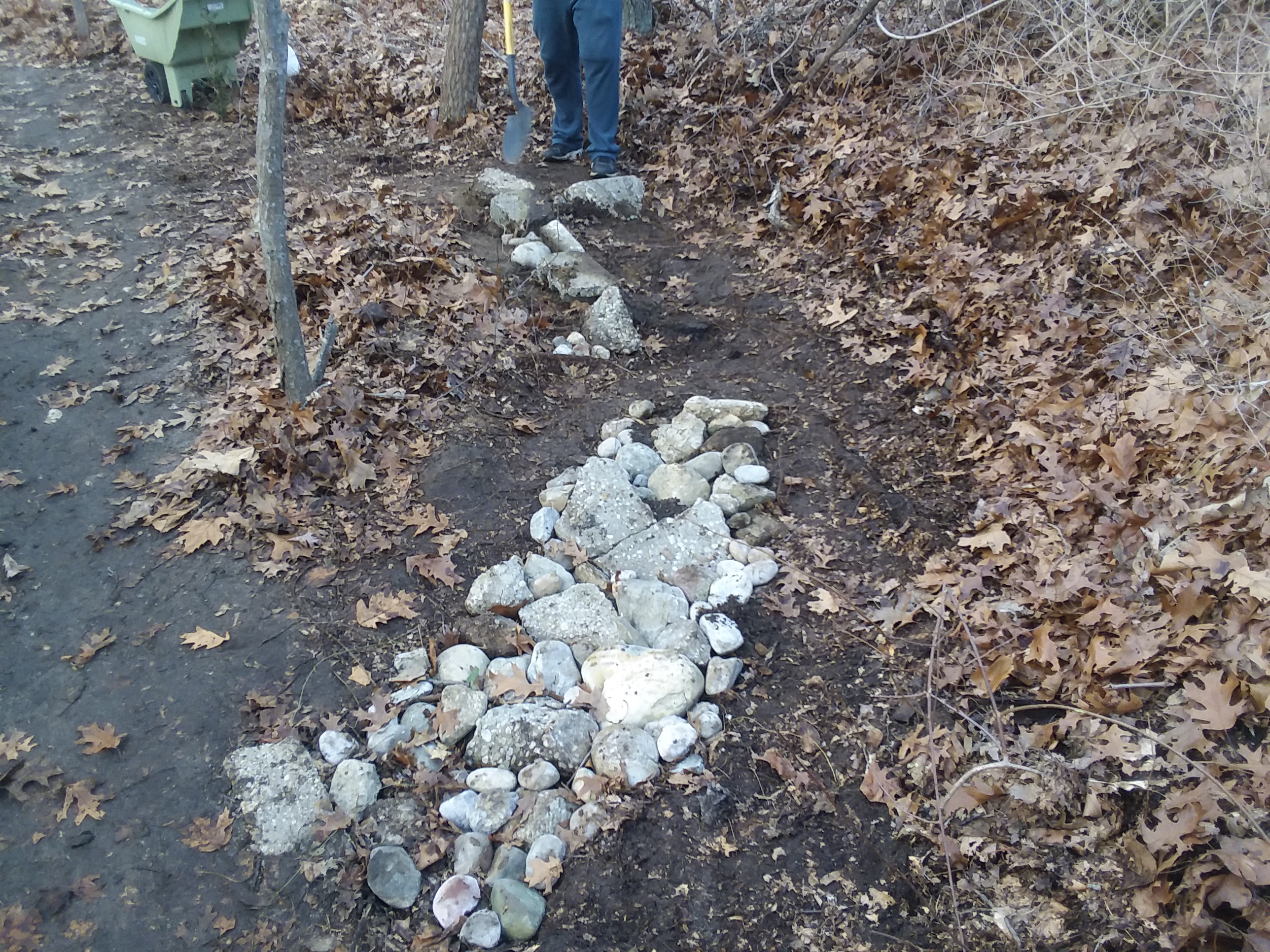 Future rock garden…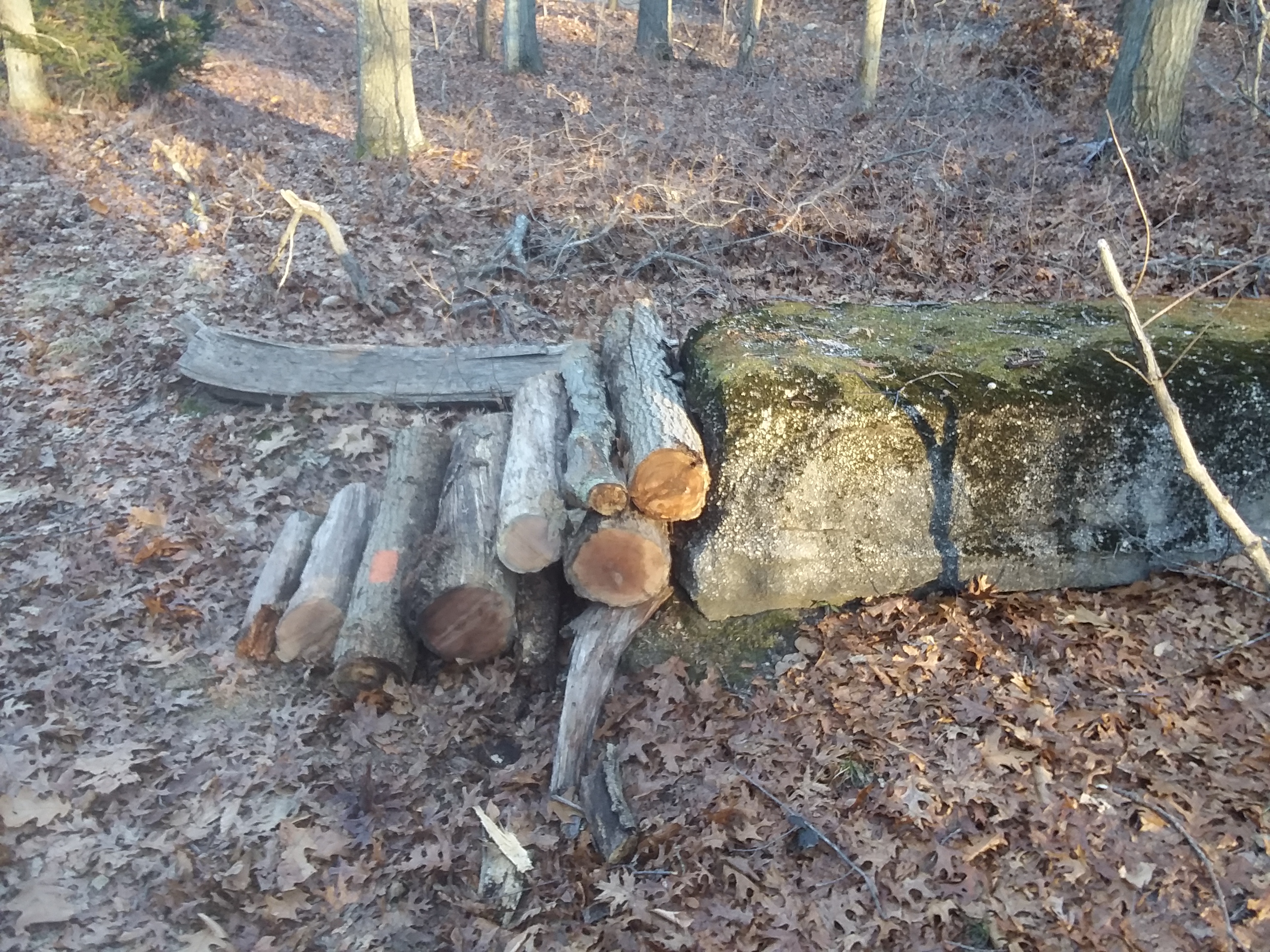 Coffin drop in the making…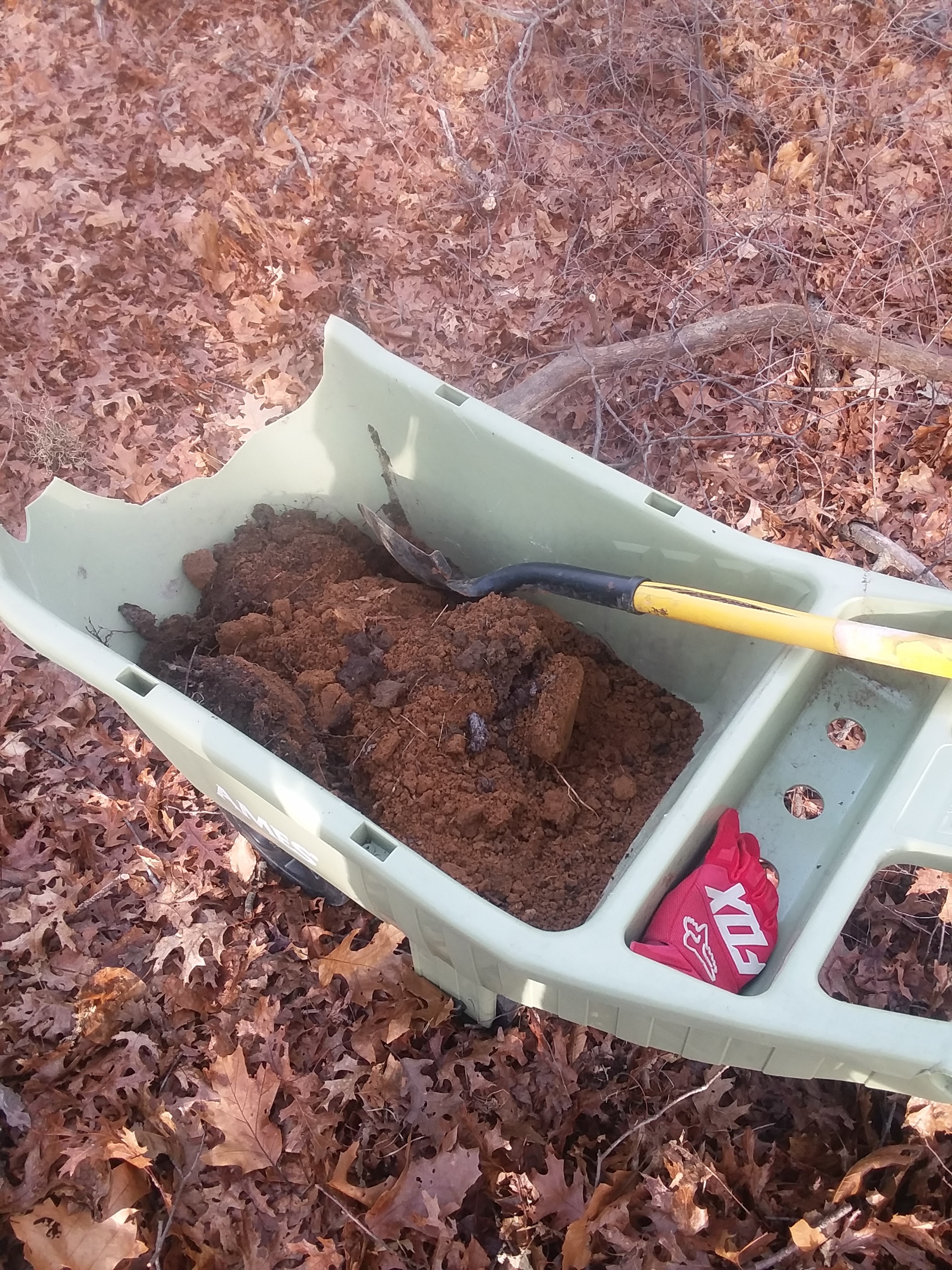 Brown gold…


Entrance…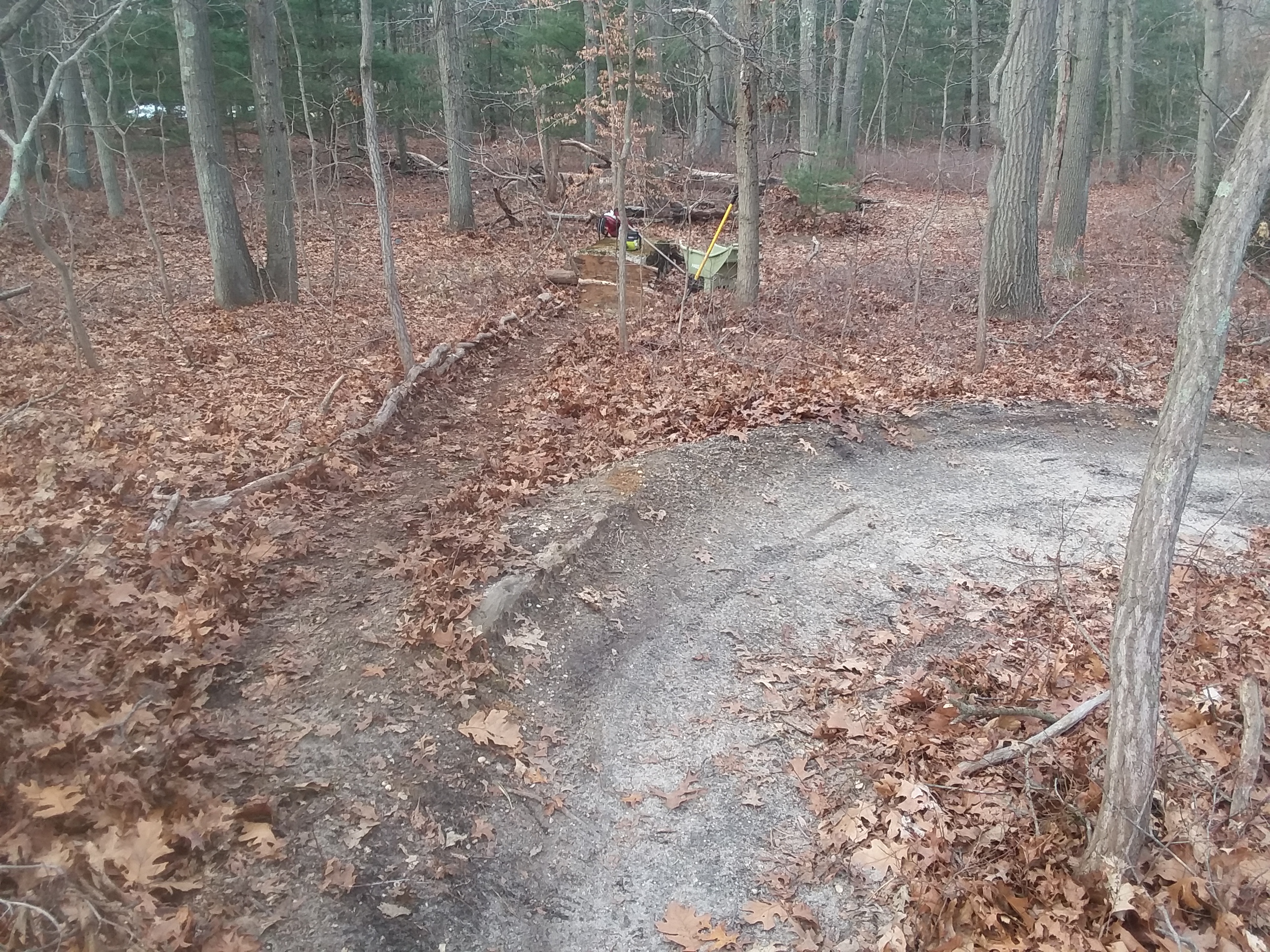 Run in to Coffin drop…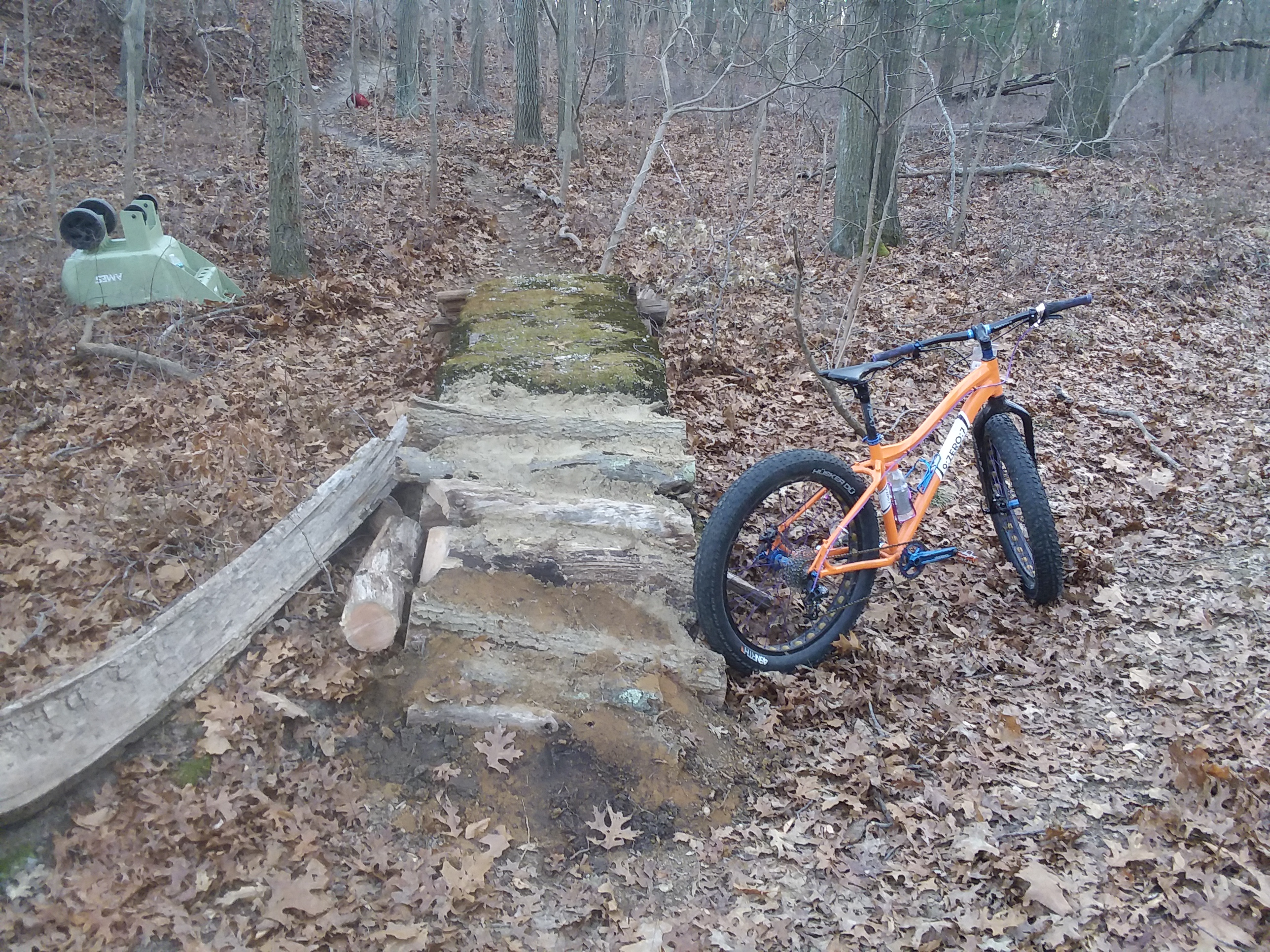 Exit…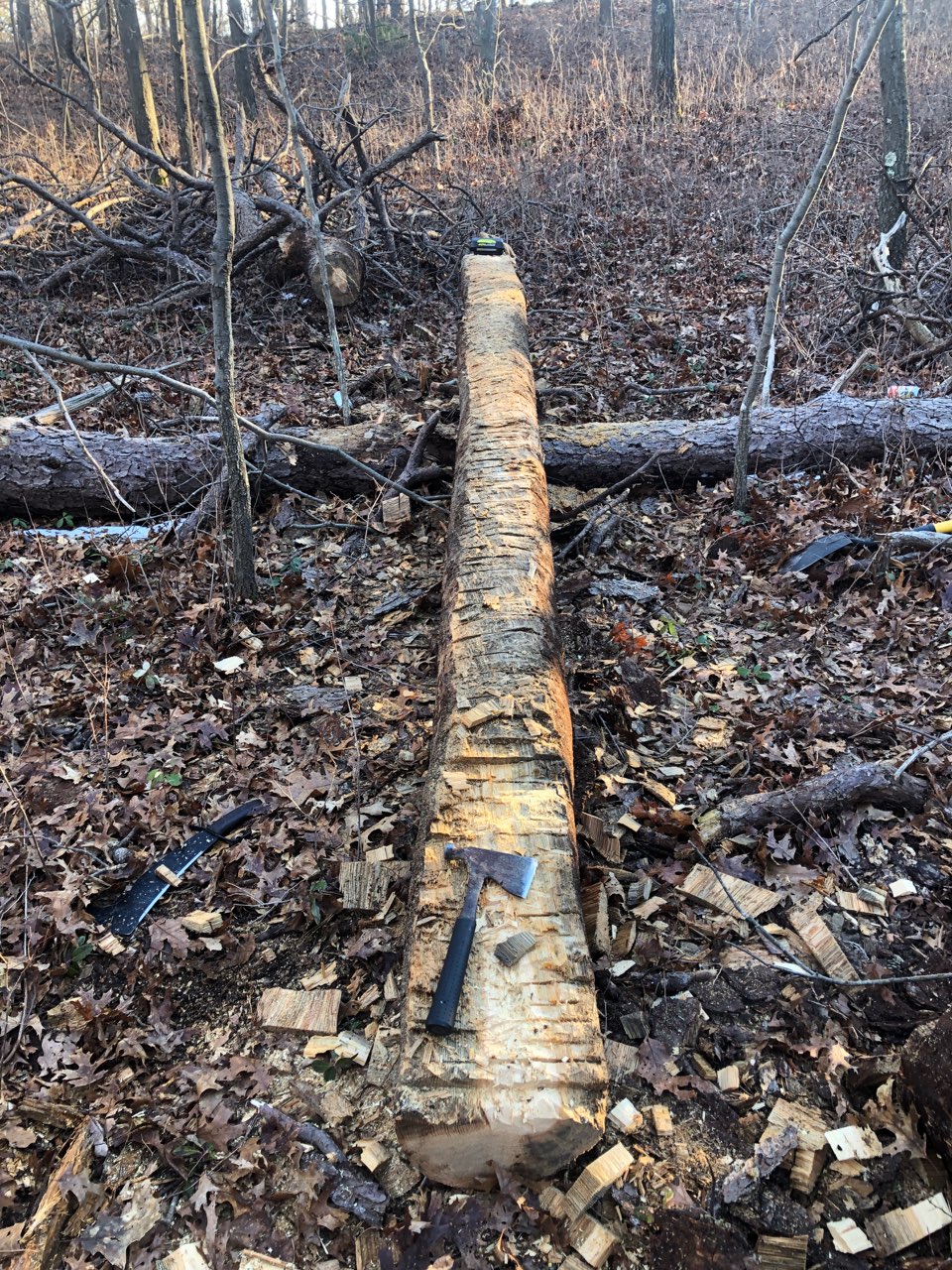 New skinny in the works…
Hit Glacier Ridge with my friends Dave and Tom…really nice day out. Tons of riders there. Trail was in pretty good shape just a bit dry. Took my oldest mtb out for a spin. 1996 Specialized Hardrock Ultra. Rigid, tubes, platform pedals, no dropper, and Single speed. It will test your lungs, legs and bike handling skills. Great day to get out!
Trail head…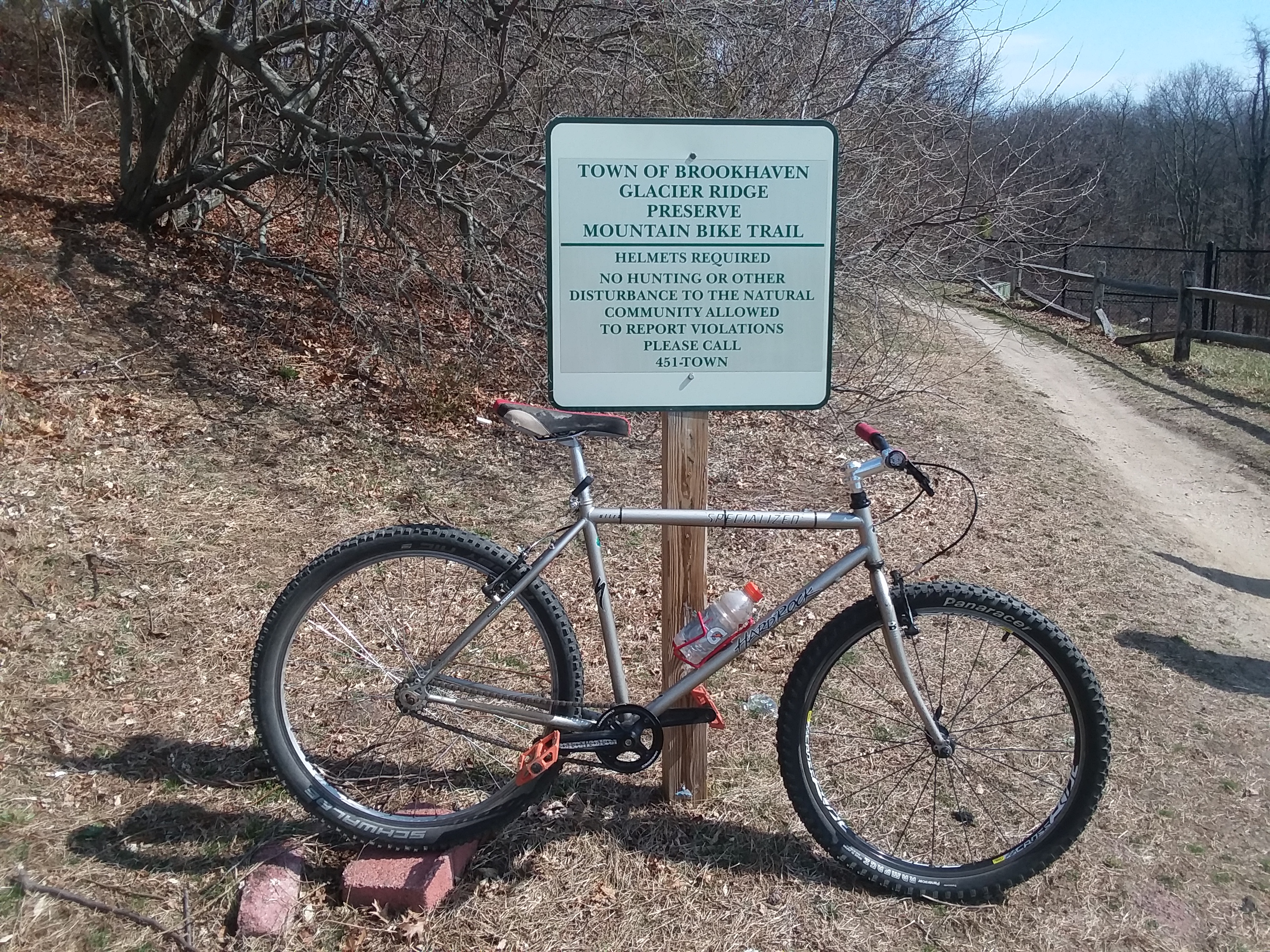 Some black diamond action…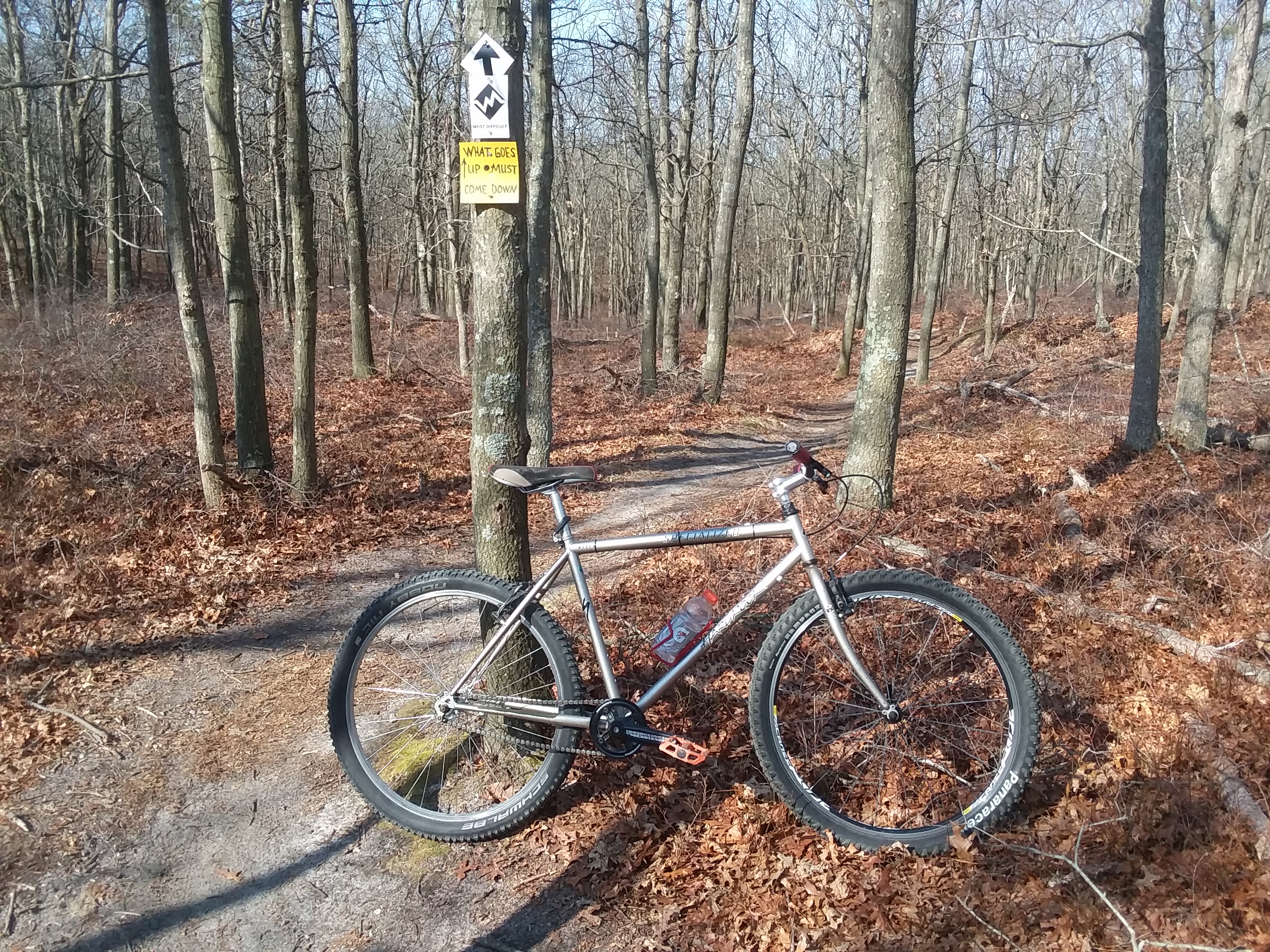 That's a great day on the trails!
Damn, good for you. It was beautiful today.
Had an awesome weekend of riding…Friday did about 9.25 miles at Edgewood Preserve and Saturday did about 8.5 miles at Bethpage Park. Both days had patches of rain but kinda fun to get a wet ride in once in awhile…My friend Dave joined me on both days…
Edgewood Trail head…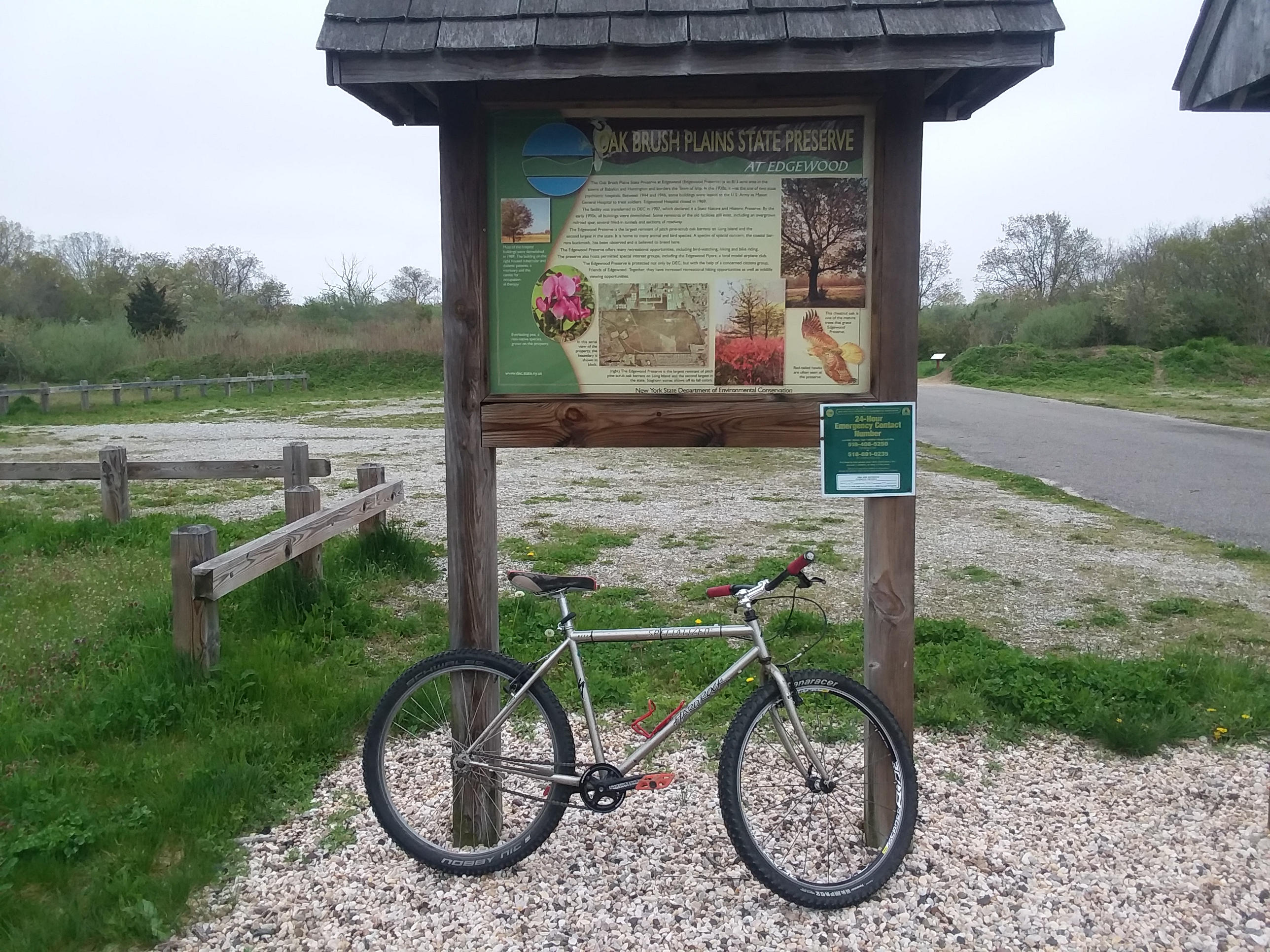 Closeup of the 1996 Specialized Hardrock Ultra and some 2013 Nike Sbs (Send Help 2s)…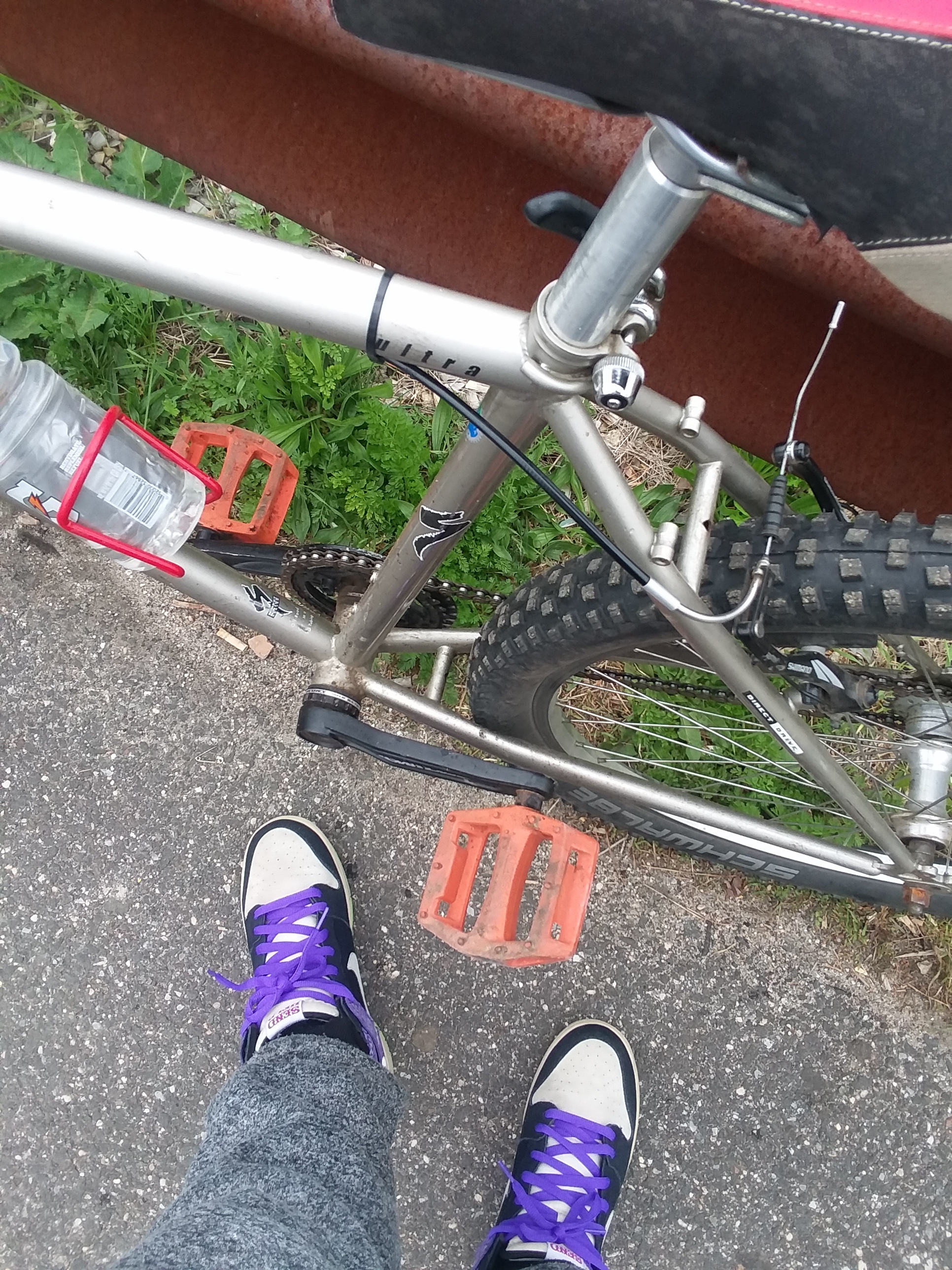 On the trail after the rain…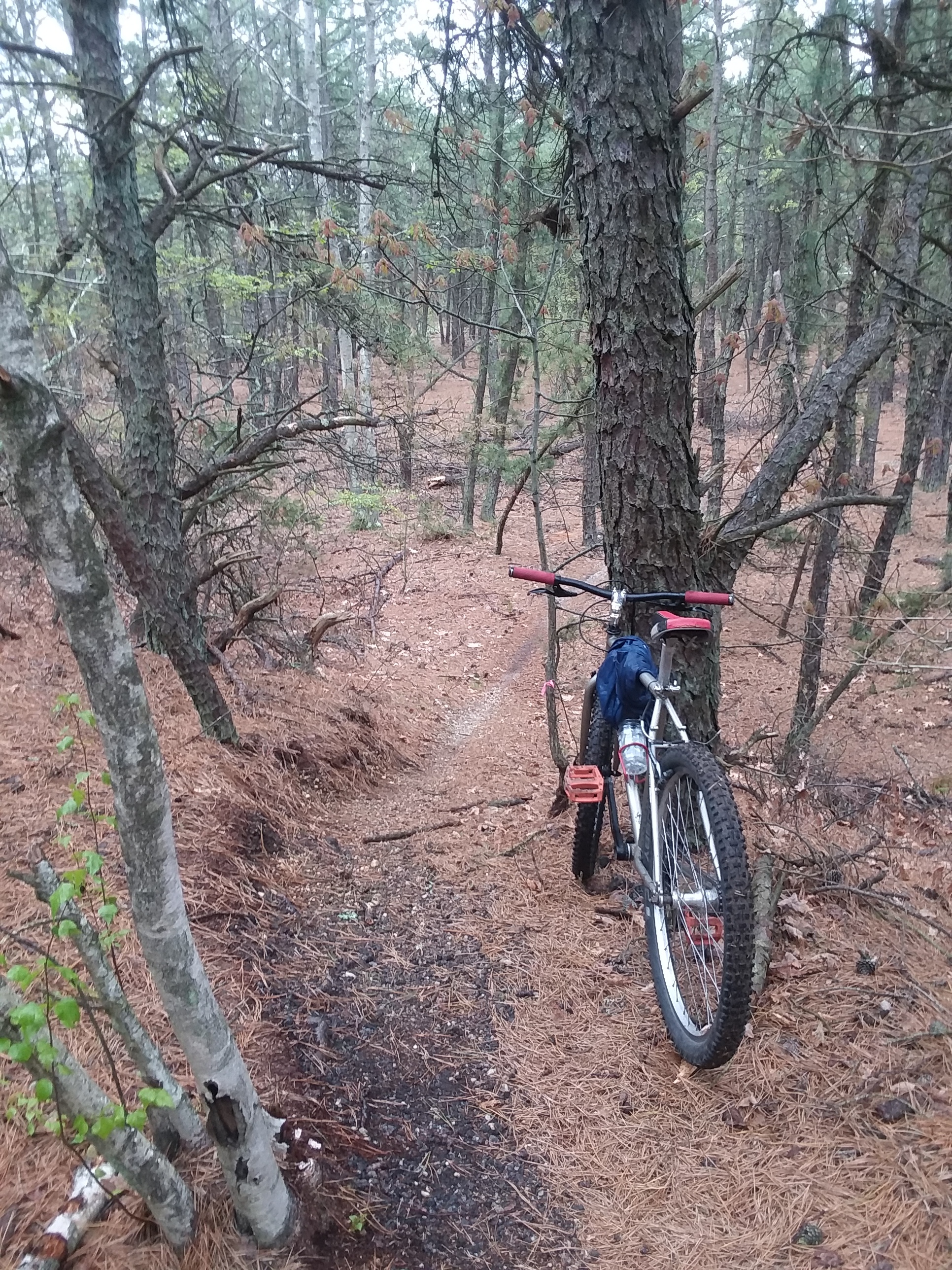 New features at Bethpage…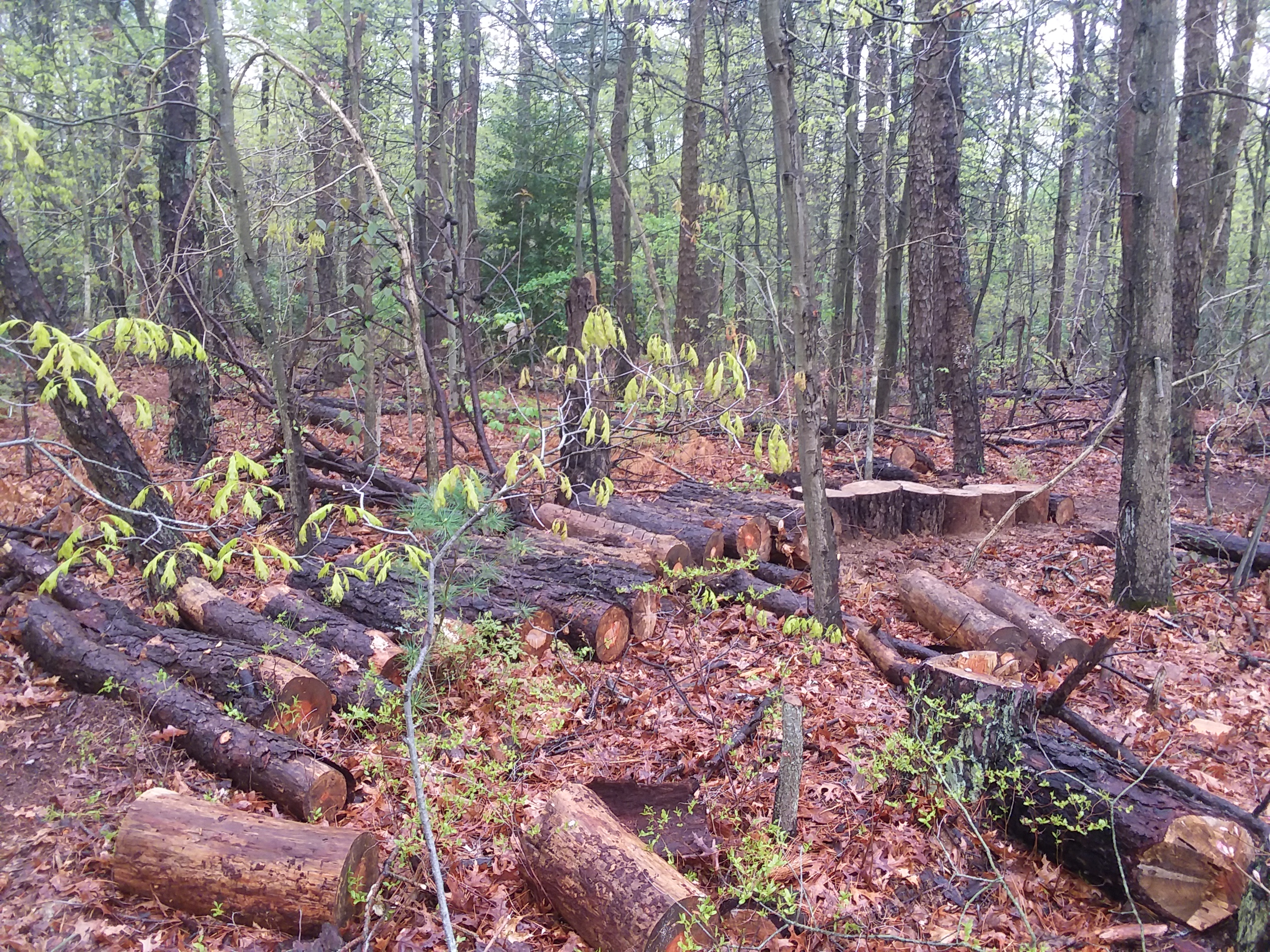 The return of Rambo…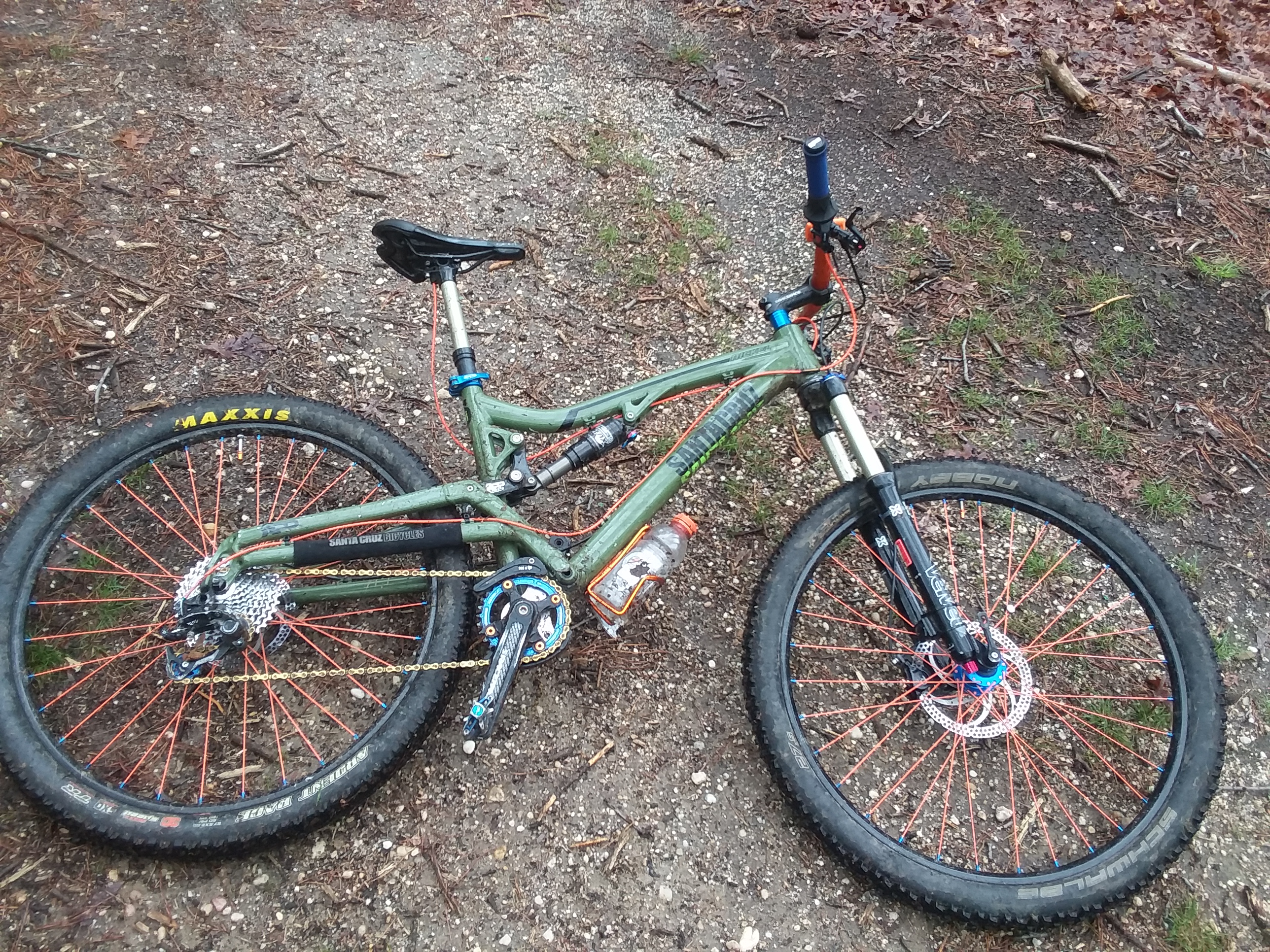 Did a nice spin from Cedar Creek Park to Jones Beach then West End 2 then to Tobay and back…about 26 miles…I took out the old 26" SS. I was clearly out matched since my friends were on fixies…I still kept up for the most part but I was spinning with a 32:17 gear ratio…also tweaked a berm at the end of Agent Orange in Glacier 8. Quickly becoming the best maintained trail on the island!
On the way down…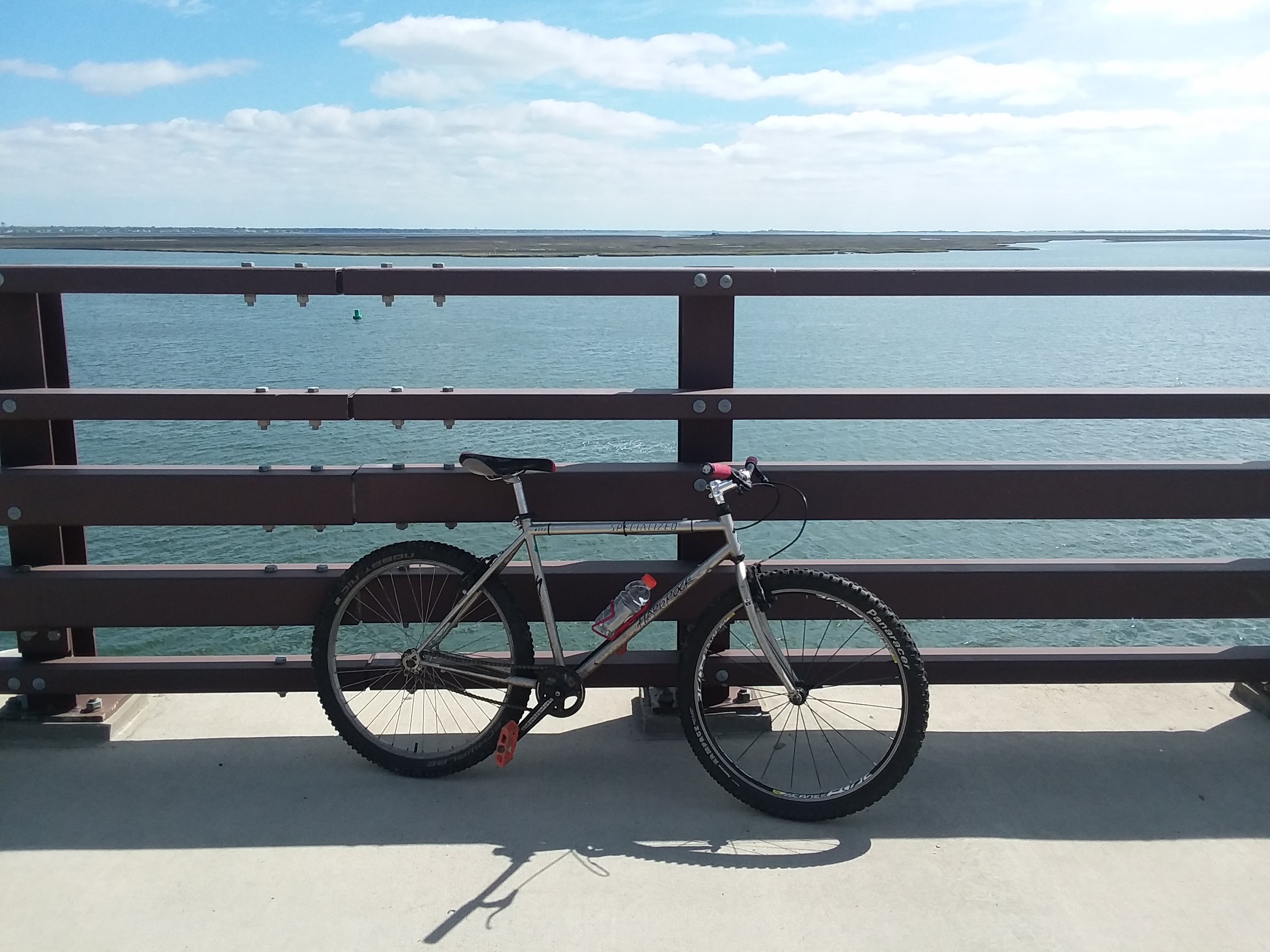 The Jones Beach Theater…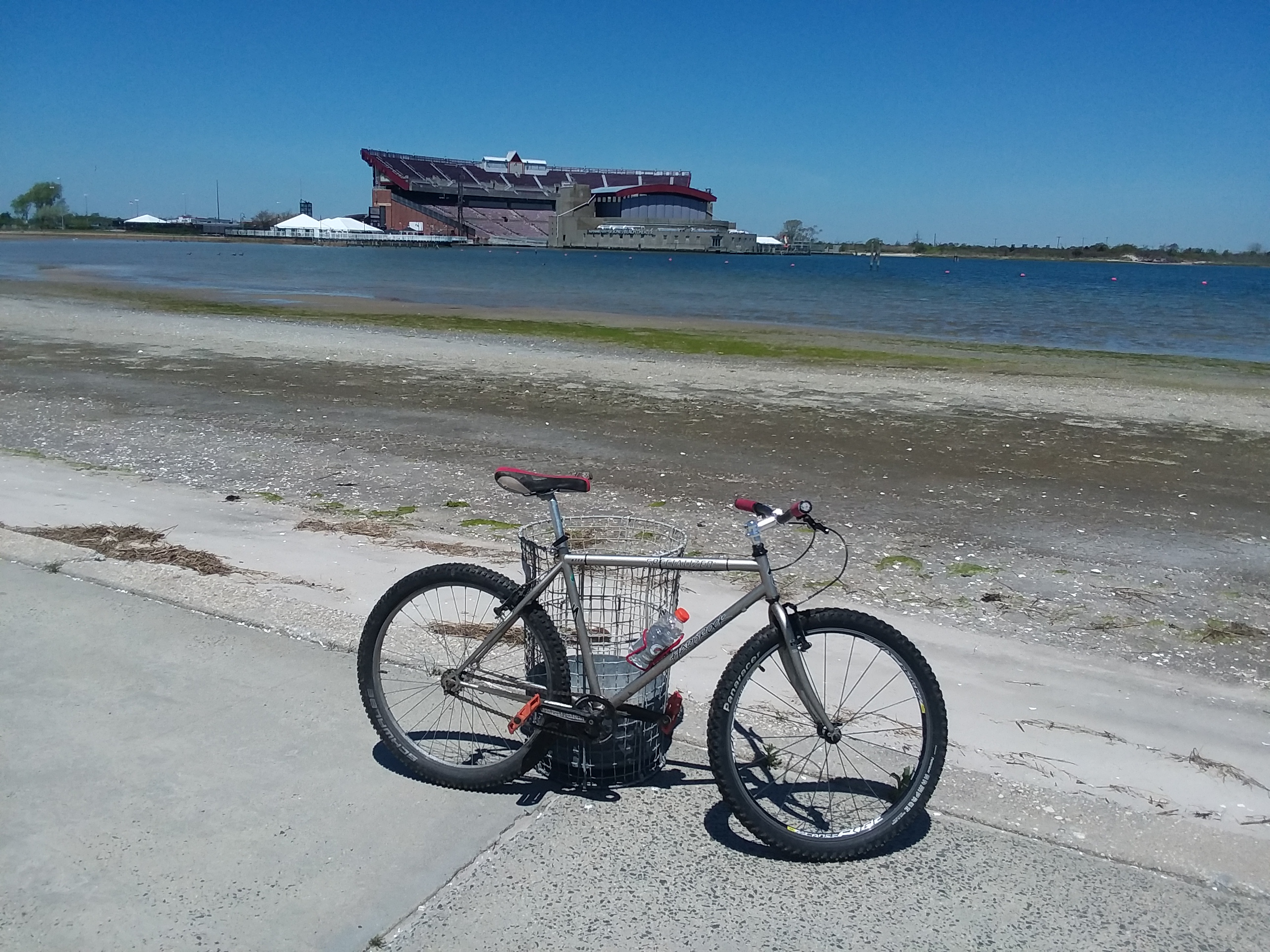 New rewoked berm goodness…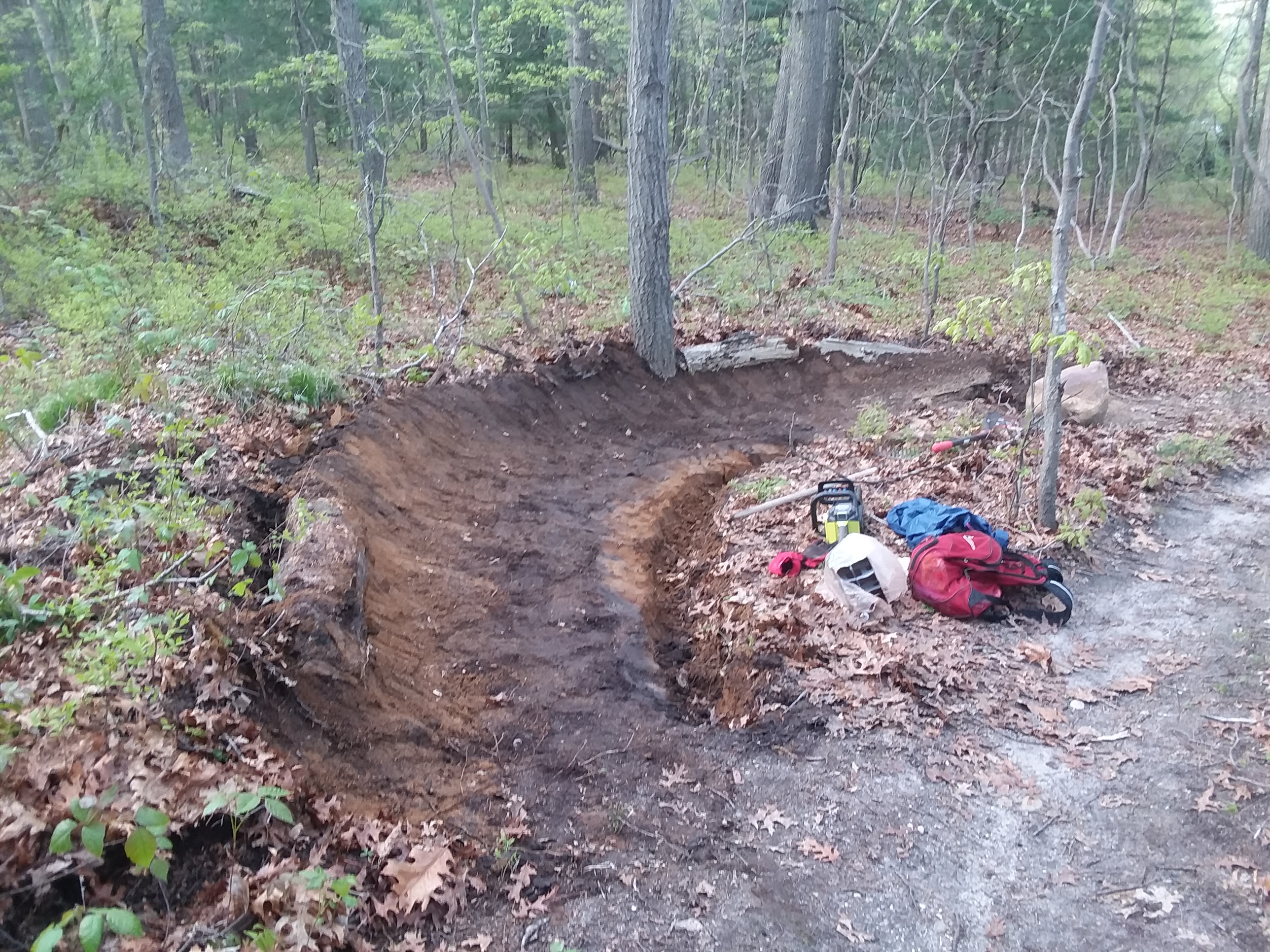 So this weekend lots of trail work got accomplished. I reworked the lip on Gravity drop…part of Tom's bowl. And yesterday got a great start on Deadman's berm…part of the Coffin drop. Thought it would be a great addition to this section if you want to carry speed or gap it. The berm is alot bigger than anticipated…prob close to 20ft long…still lots to do there. The mini rock garden section is also coming along…slow but steady. Gonna have couple options when it's all done. 1. Armored rock berm kicker. 2. Chunk line. 3. Double line. 4. Big rock sender. But I am happy with the progress…even if we have a very small team and no support of any kind.
Framing out improved lip for Gravity drop…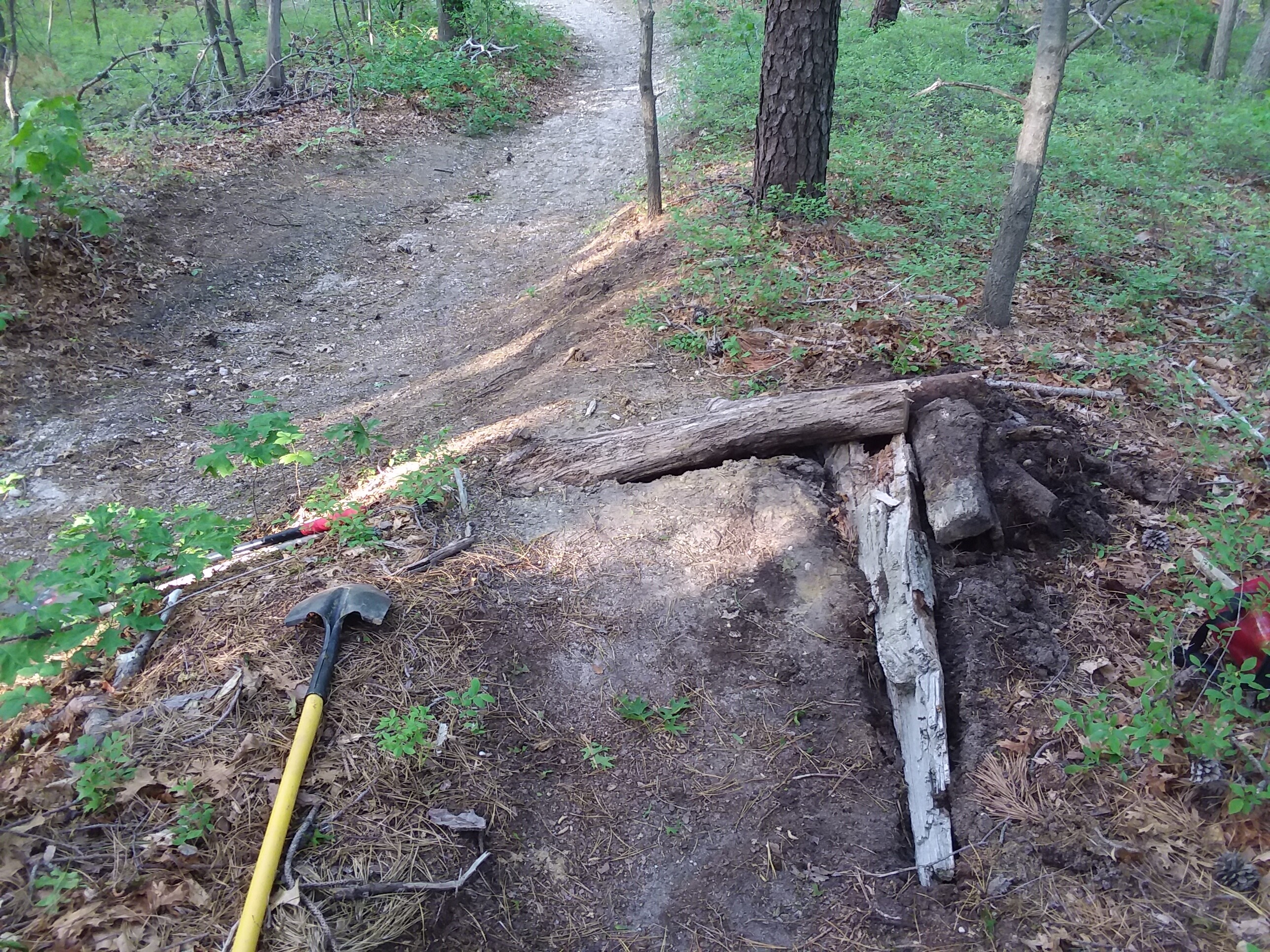 Scraping and filling in…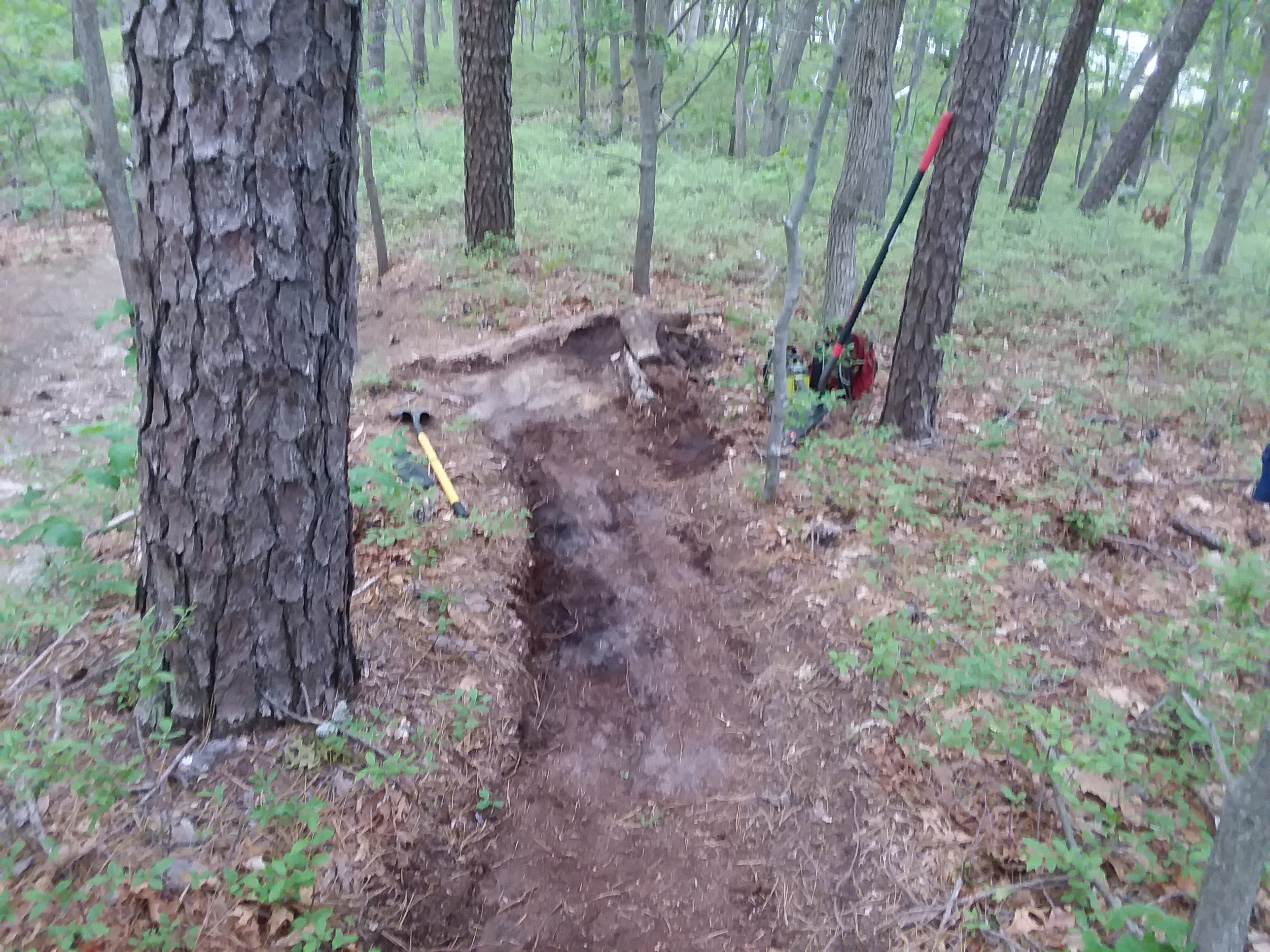 Adding fresh clay to lip…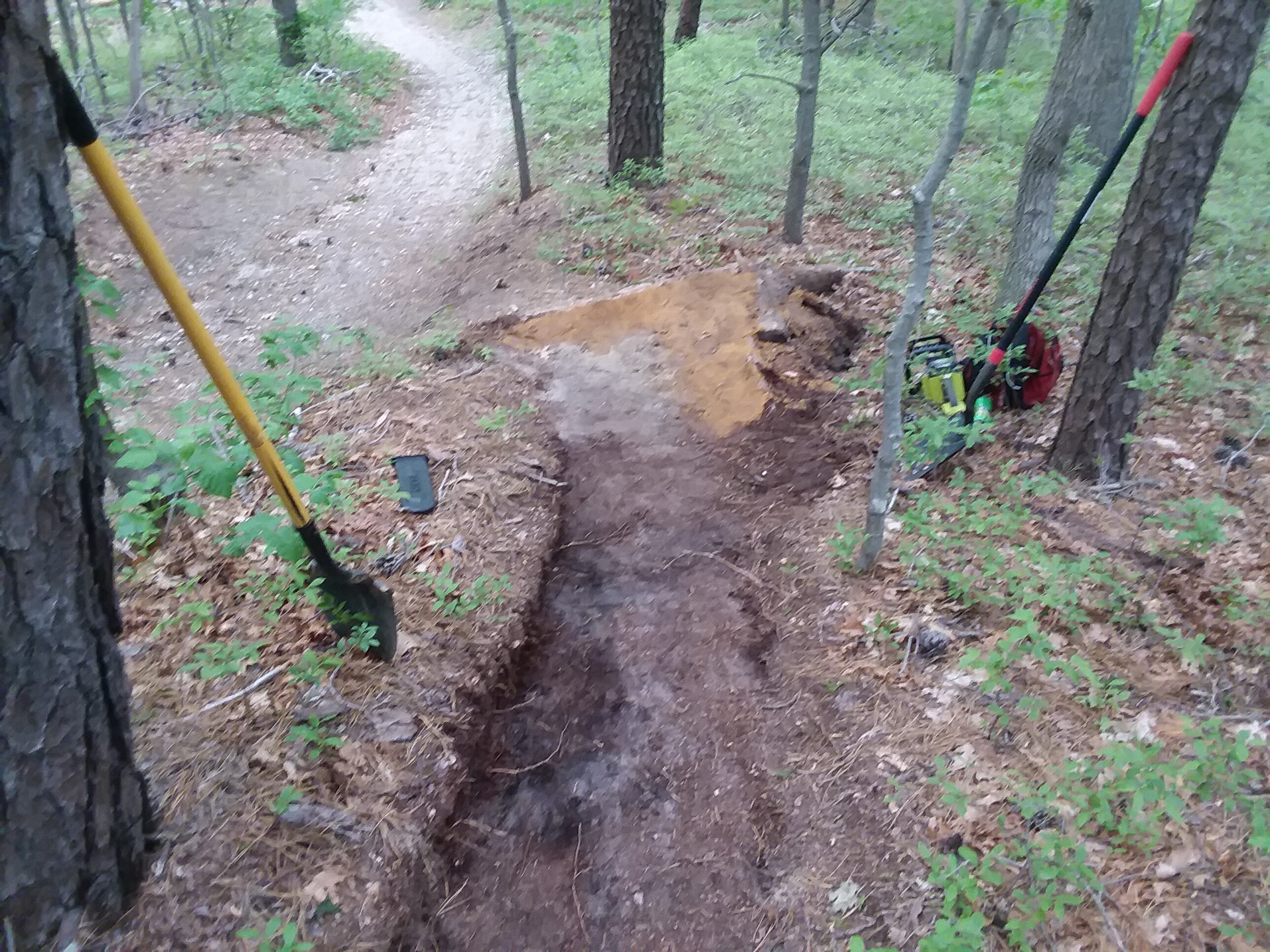 Close up of new Gravity drop lip…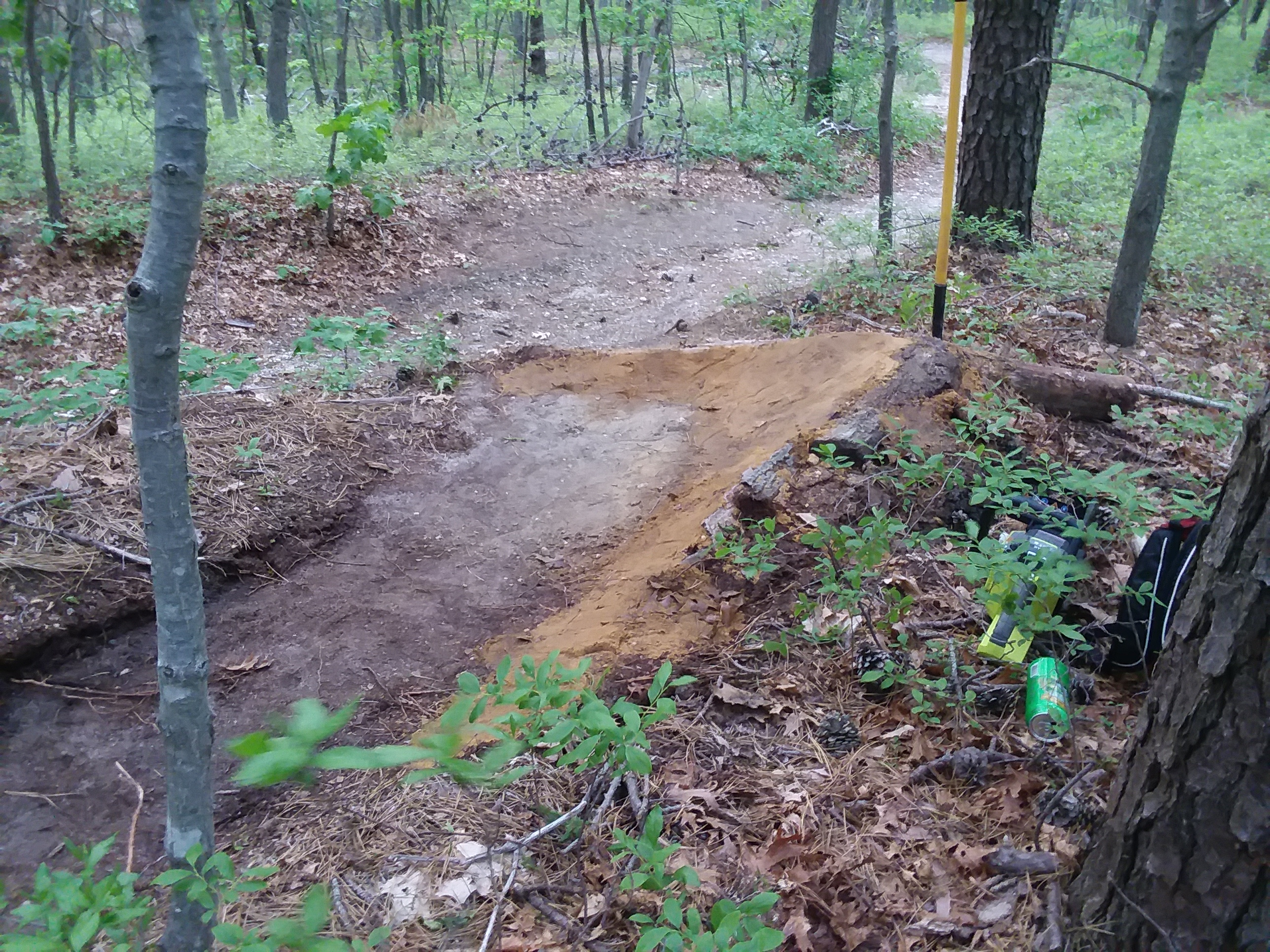 Front view of the new & improved lip…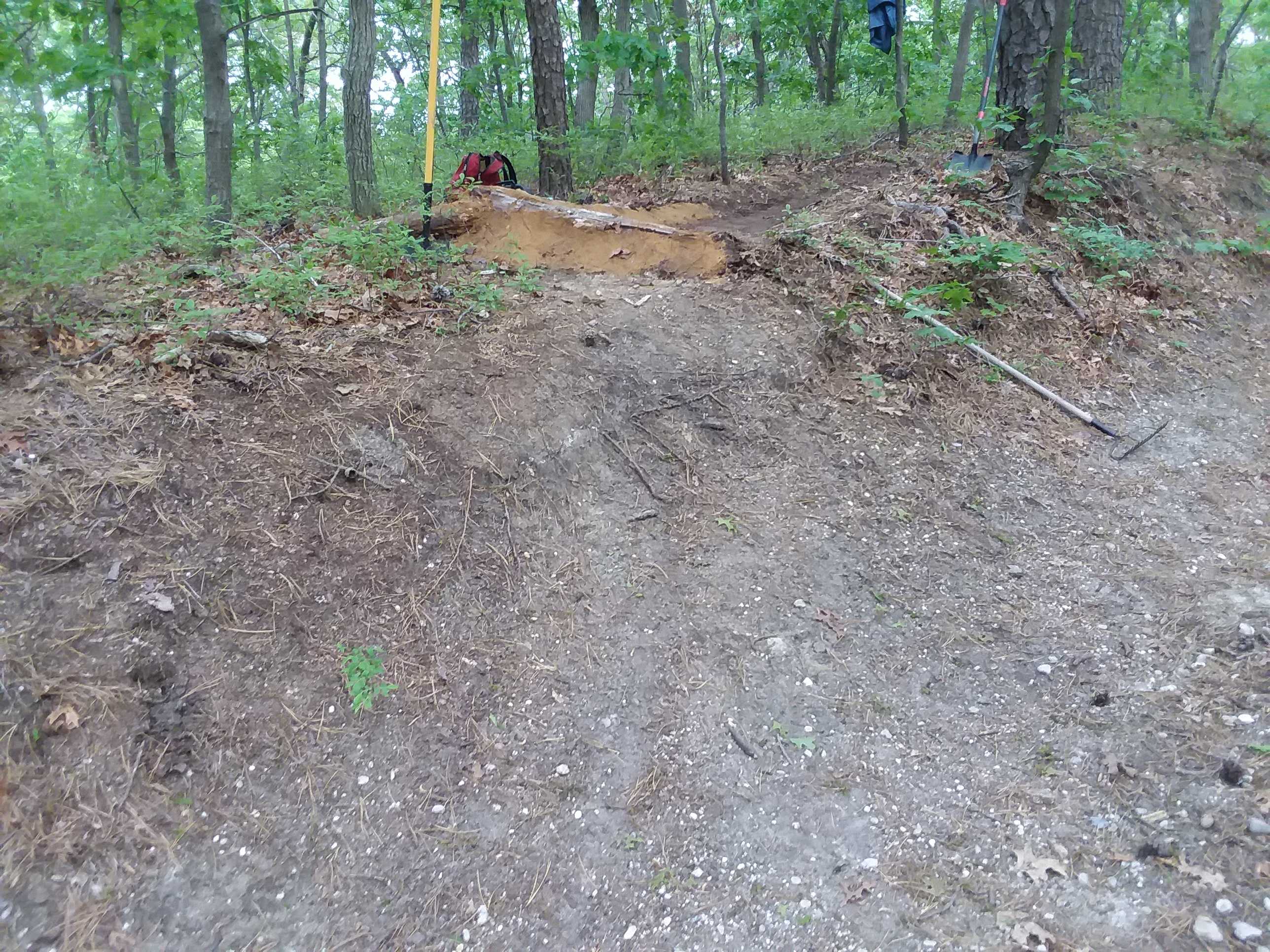 Beginning of Deadman's berm…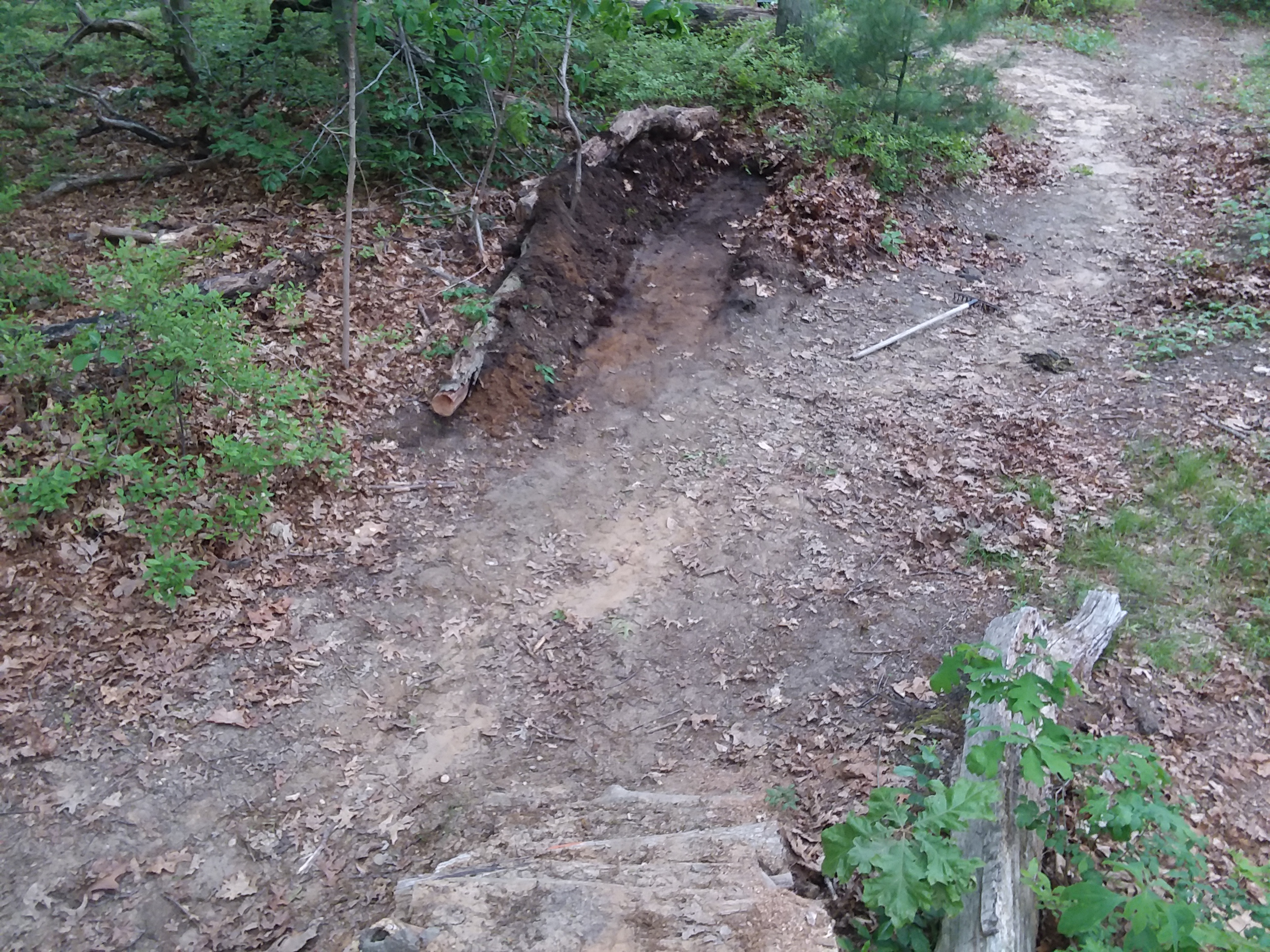 Phase 1 of Deadman's berm…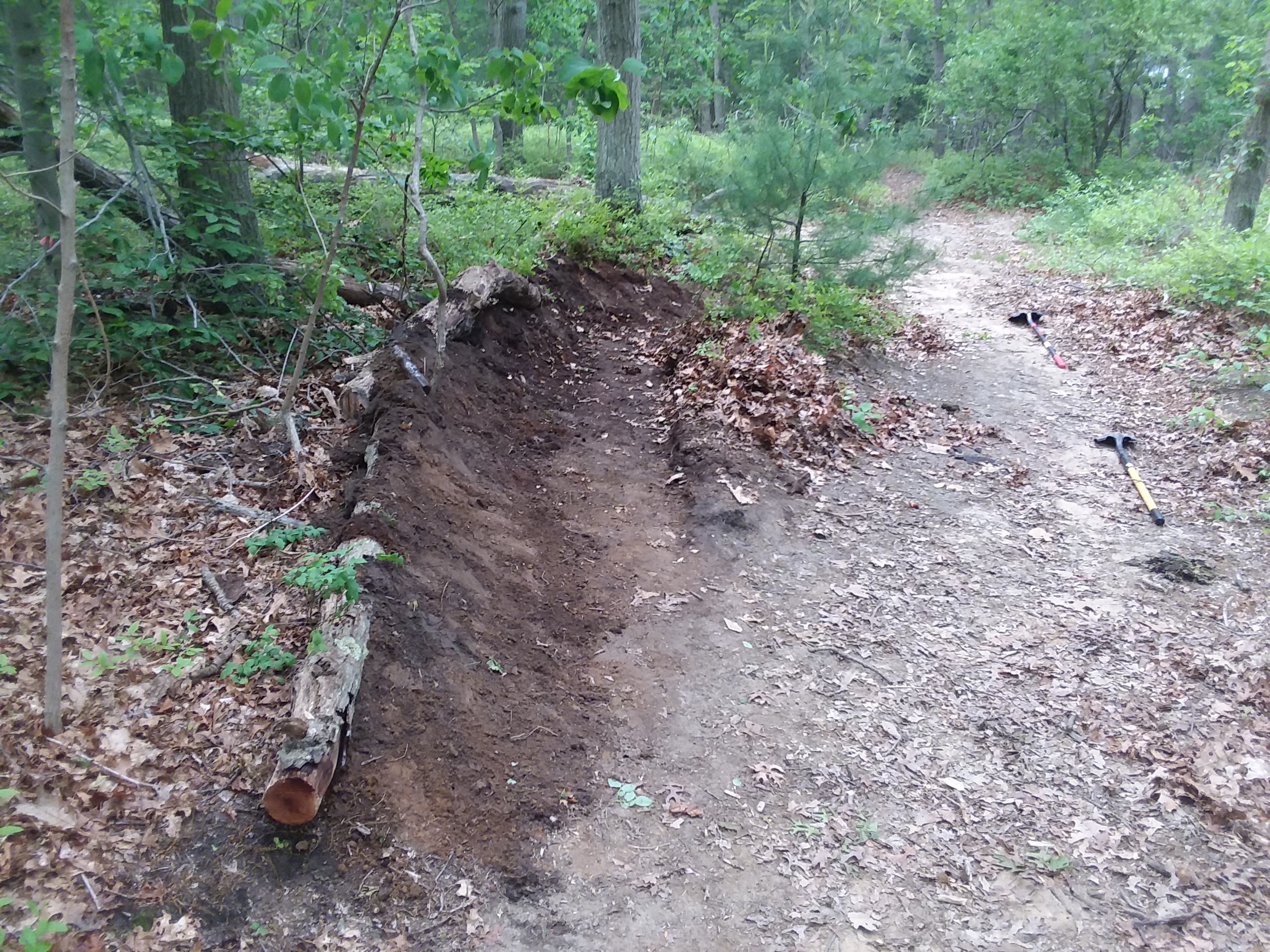 Rock garden coming along…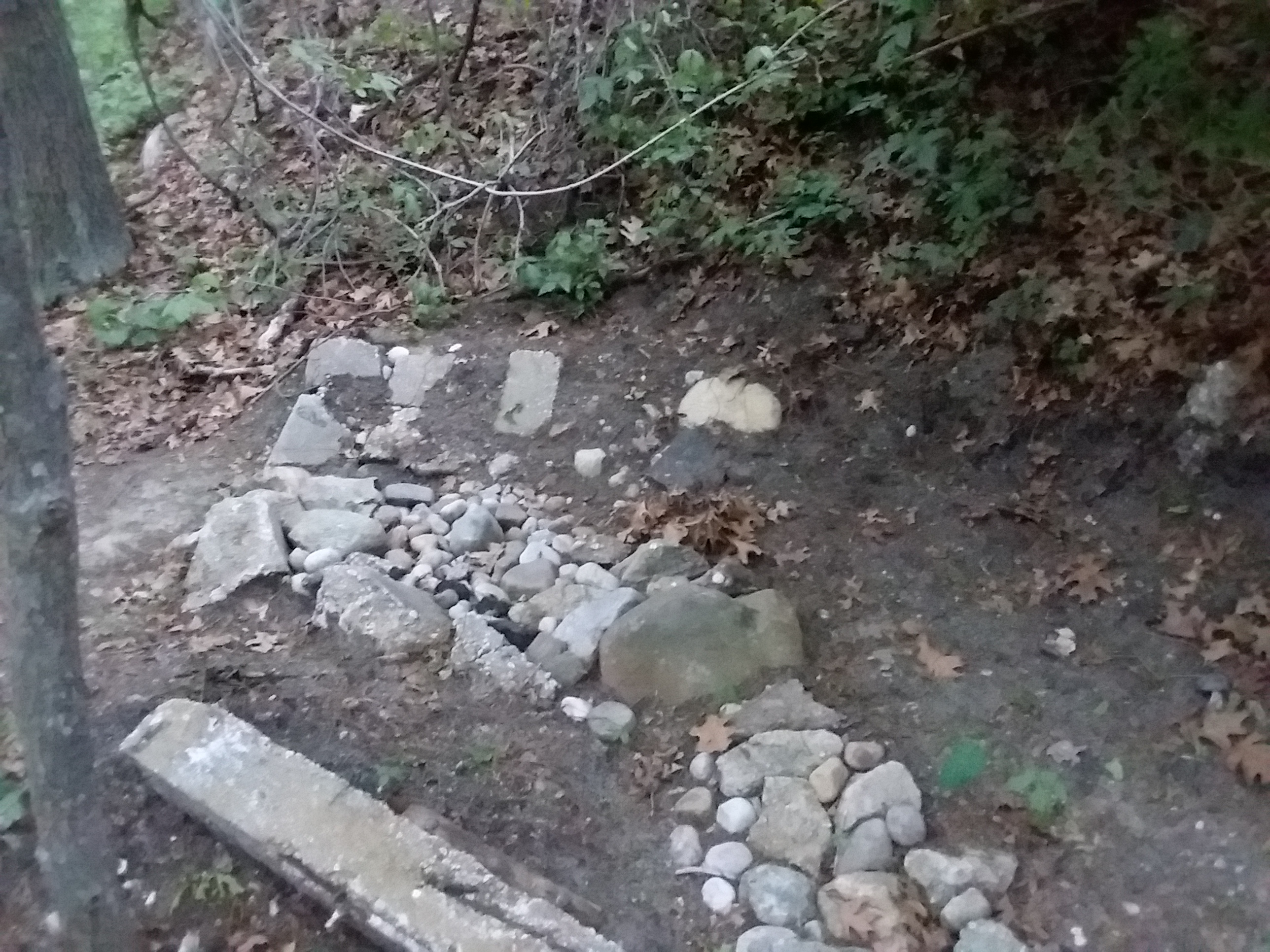 Thanks for all of your efforts and dedication to that trail, it's short but sweet!